Best Open-Air Dine out Spots in Lahore
The relation between Lahore and food is world-famous. People from Lahore are fond of eating desi food and never resist in trying anything new. You will find a long list of cafes and restaurants in famous areas and also at the local markets of Lahore. Thai, Italian, Turkish, Chinese, continental, to Pakistani, you will find every cuisine as per your craving and needs. MM Alam, food-street, Purani Anarkali, Liberty Market, Moon Market, Bank Square Market Model Town, and Main Market are the best-known places for your late-night craving as well as a family dinner. We are providing a list of the best eating spots of Lahore where you can avail open-air sitting facilities too.
DERA- Qaddafi Stadium
Other than food and environment, DERA restaurant's location makes it highly appreciated and approachable by a large number of people. The open-air setting of this alluring place has been making its name in the market for decades.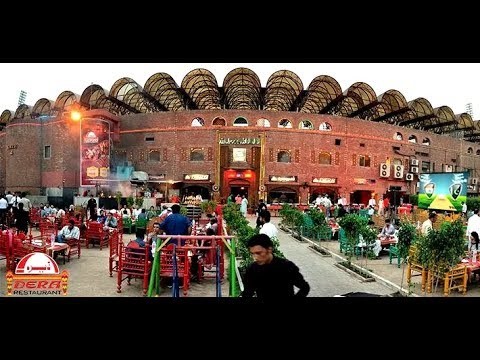 The traditional sitting theme of this area is keeping the Punjabi tradition alive. The live singing and the "Pan" corner is the major element why people keep choosing this place over and over again.
Moreover, you will find Lahore's best Gol Gappay right next to this legendary eating spot in Qaddafi Stadium.
Massionate- Gulberg III
If you are thinking about the perfect open-air dinner with your loved one, what if you get a chance to dine open-air that too on the rooftop? Sounds exciting, no? The place that lets you have these advantages is Massionate. This hotel is known for its multi-purpose nature. No matter if you are going for a family dinner, for a stay, or to celebrate an event, Massionate will never stop surprising you. You will find a long list of diversified eateries here.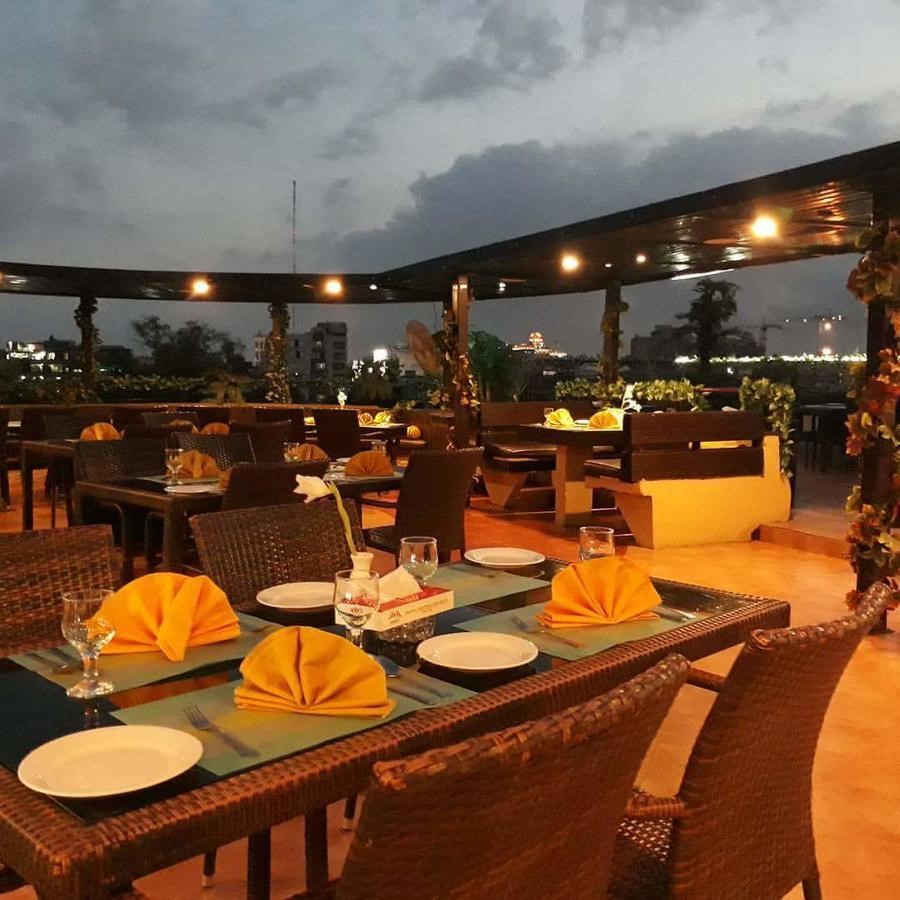 The event halls here are the best solution for your event in a quiet and calm. Management and staff here are very cooperative and this place is surely the best place for open-air dining with a beautiful view.
Bistro 201
If you are thinking of a perfect dinner with your loved one, breakfast with your boss, or lunch with your colleagues in fine noon, Bistro 201 is the exact place where you need to be. The vast range of cuisine here will make you lick your fingers.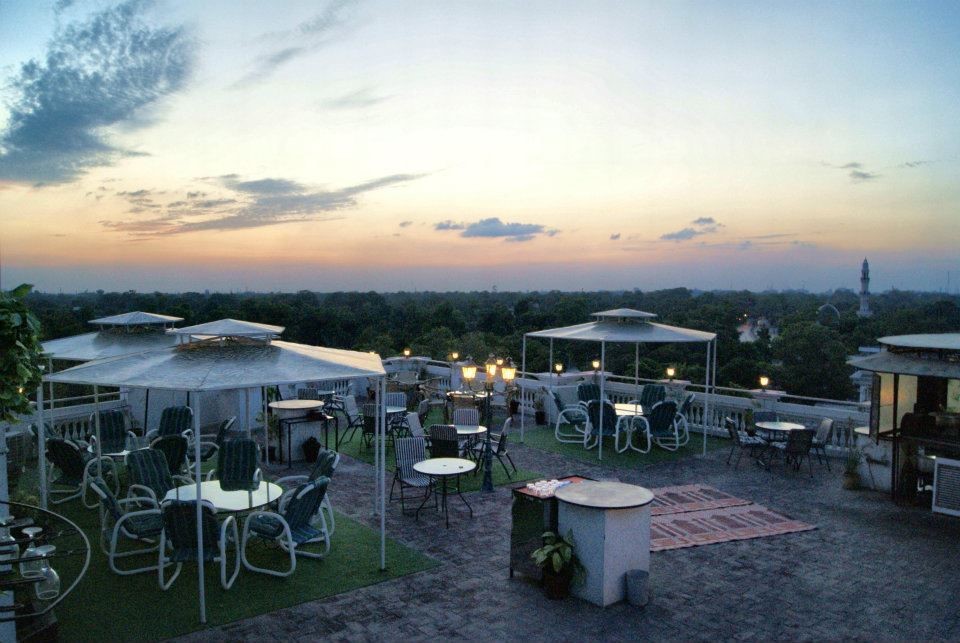 Bistro201's locality is easily accessible and for this very reason, a lot of people stop here to get their basic meal. Qualified and experienced chefs know how to make the dinner extra special that you forget all of your tiredness in a single bite.
Haveli Restaurant- Food Street
How about open-air dine, at the rooftop, that too on the opposite side of Pakistan's one of the legendary mosques, Badshahi Masjid? Sounds exciting, right? If you are fond of enjoying the view along with the meal then this is the best place for you to eat in the entire city.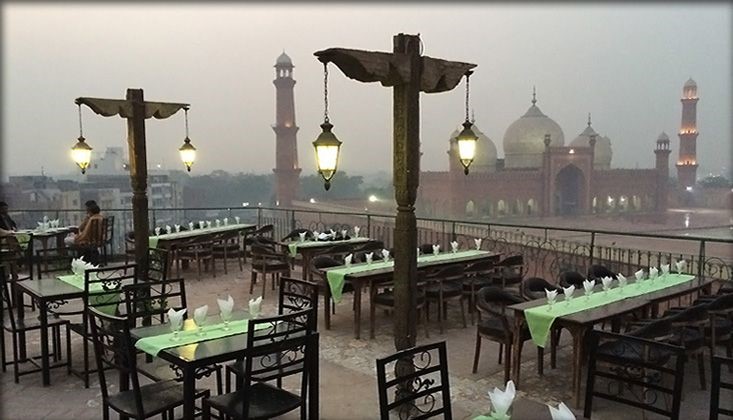 Winters cold nights are automatically warmed by the rich views and coals that are placed under the table to keep you warm while you are eating. This place is located a bit distant from the city and that's why the calm and peaceful environment here enables you to spend quality time.
Spice Bazaar- MM Alam
Spice Bazaar is one of the most visited places by the majority of the elite class. This exotic place is designed on international standards and make sure that the environment remains clean, hydrated, and moist all the time.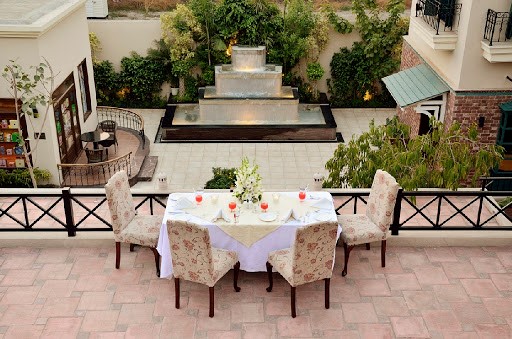 You will find Pakistan's best chefs here who are recognized on the international level. The food quality of this restaurant is defined across the borders. You will find both types of sitting arrangements here including indoor and outdoor. This is an ideal place to conduct your small gathering with friends or a business meeting.
Gloria Jean's- MM Alam
On your way back home or when you want to take a short break from your hectic routine, Gloria Jean's is the best place to stop-by. You will find the world's best coffee here at reasonable rates too. The brilliant taste will blow your mind and it is guaranteed that your tiredness will vanish in no time.

The wide range and different flavors of tea and coffee would make it hard for you to choose one out of hundreds. When we talk about their sitting styles of Gloria Jean's, their open-air terrace area with an energetic and lively view of people passing by MM Alam road.
The Skye
How about a dinner at Pakistan's highest restaurant at their open-air rooftop area? If yes, then mark The Skye as your next dinner destination. This restaurant is located at the rooftop of Indigo Heights, known as the tallest building of Lahore. The best part about this restaurant is its transparent floor that lets you experience the skywalk.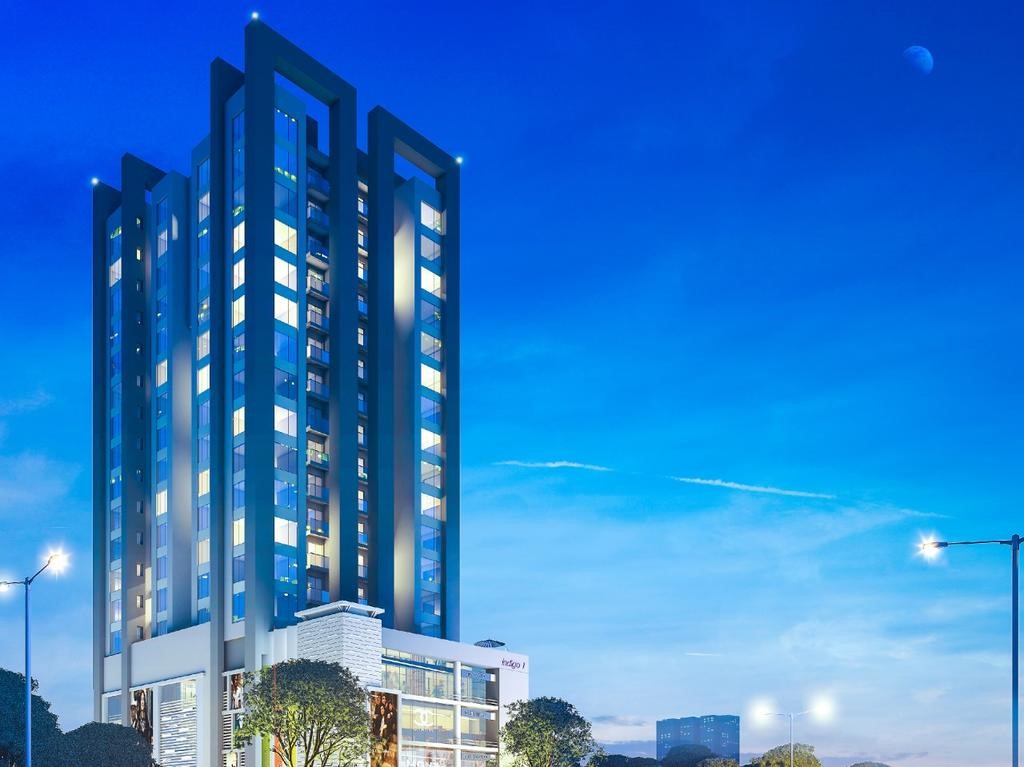 This restaurant is known for its unique infrastructure which is followed by international standards.
Conclusion
A list of best open-air dining restaurants with their locality and most demanded cuisine have been discussed that enables the reader to find the best place for their next dinner.