Near By Areas House for sale in NFC Employees Cooperative Housing Society
Lahore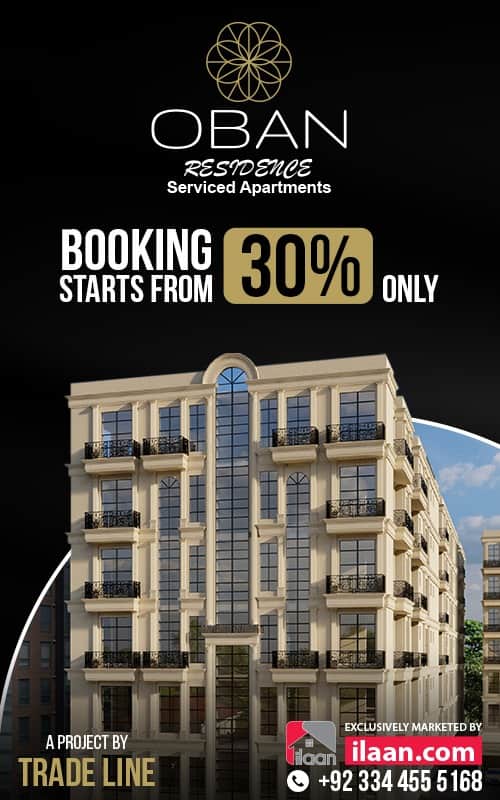 House for sale in NFC Employees Cooperative Housing Society, Lahore
House for sale in NFC Employees Cooperative Housing Society, Lahore
House for Sale
Just two decades ago, Lahore witnessed ravishing and luxurious revival and revamp of the infrastructure of the city, where modern and state-of-the-art structures got introduced. There was a time when Lahore was regarded as one of the oldest city dating to 1524 in Mughal era and hence the buildings, houses and streets were developed in that time, never received any renovation. Buildings with enormous heavy gates, bigger style windows and older times architectural designs were part of Lahore. But after interest by many iconic developers, the city of old started to convert as the city of latest designs with the restoration of infrastructures by introducing high-rise buildings and modern homes, elevating the lifestyle of the people of the city. Among many famous housing projects, NFC Housing Society has gained much appreciation and applause. You can find house in NFC Lahore, remodeling the landscape of the city with brilliance.


Ideal Location
The society is not just wonderfully planned but also surrounded by natural beauty. The society is covered with natural NFC Employees Cooperative Housing Society or NFCHS is a phenomenal housing society located in the administrative town of Nishtar Road, Lahore. This modern society was introduced for the employees of National Finance Commission of Pakistan initially, but later the gates of the secured housing project opened up for the general public of the city. NFC is divided into two phases i.e. Phase 1 and Phase 2. Both the phases are located on Canal Road, Phase 1 lies between Valencia Town and Wapda Town. Whereas, Phase 2 is right next to New Lahore City and Bahria Town. The value of the real estate in NFC Lahore is high and it is perfect for investment.


Houses for sale
House for sale or rent in NFC Lahore is available and in different prices, depending upon the size of the land as well as a phase they are located. If you are planning to purchase a small house in Phase 1, the cost will be around PKR 1.15 crore to PKR 1.25 crore only. Though Phase 2 of NFC Housing Society is under construction still there are a few houses available for sale, therefore in Phase 2, you can find a small house from PKR 1.10 crore to PKR 1.50 crore. The price for a medium size house will be on the minimum side of PKR 2 and maximum on PKR 2.4 crore. Phase 2 is slightly expensive than Phase 1, therefore, the medium size house will cost around PKR 2.2 crore to PKR 2.6 crore. In Phase 1, the bigger house goes around PKR 2.4 crore and hitting PKR 3.5 crore, whereas in Phase 2 it will be from PLKR 2.7 crore to PKR 4 crore.


Houses in NFC Society
If you are not having enough budget to purchase a house or plot in NFC Housing Society then you can opt for a rent housing opportunity. In Phase 2, there are limited houses that are up for rent, they range in between PKR 35,000 to PKR 100,000 rent per month for 1 Kanal house. Similarly, in Phase 1, only 1 Kanal houses are available for price range of PKR 27,000 whereas the maximum ranges is PKR 55,000. Houses in NFC Lahore are available in affordable rates, either it is NFC Phase 1 or NFC Phase 2.

House for sale in NFC Lahore offers the same facilities as well as amenities to their residents, irrespective of which phase you chose to live. Both the phases ensure the provision of electricity, gas, and water 24 hours a day and 7 days a week. All the wirings are made underground to ensure safety and security throughout. All the floors of the houses have access to a balcony or terrace so that the residents can enjoy the scenic view of the housing scheme every day with happiness. For parking of vehicles, every house has access to the big garage all for themselves. In bigger houses such as 10 marla and 1 Kanal, there is a servant quarter too. All the plots or houses have clear and quick access to the main road as well as to the commercial area. Since NFC is a gated society, therefore the society is well protected and secured to live in. In society, all the roads and streets are carefully paved and well-maintained. With all these exceptional facilities, if you are looking for a House in NFC Lahore than we at ilaan.com are always willing to guide and advise you regarding house purchase in any society you wish. Reach out to our online representative today to get support.


The postal code of NFC Employees Cooperative Housing Society, Lahore is 54000. While you can find geographical map of NFC Employees Cooperative Housing Society, Lahore at ilaan.com. We provide you with the most up-to-date information on the availability of houses for sale in society. Commercial properties for sale are also available through various investment plans. Get the residential houses for sale that fit your pocket through the best property portal. You can also register to sell a property in NFC Society. Make the right choices with your hard-earned money and identify the right investment opportunities at ilaan.com.


Popular Searches
House for Sale in NFC, Lahore
House for Sale in Other Areas of Lahore