Near By Areas House for sale in Naz Town
Lahore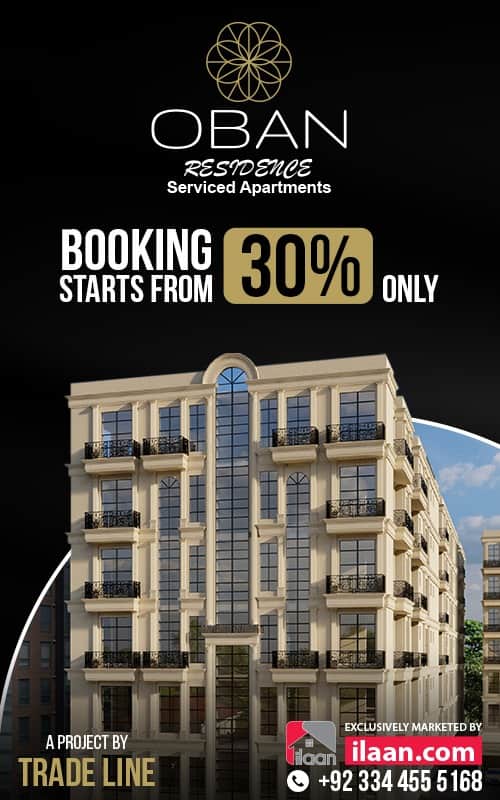 House for sale in Naz Town, Lahore
House for sale in Naz Town, Lahore
House for Sale
Lahore is a city that has not just historical value but it is also a city of historical culture and a heritage for the country. The city holds phenomenal monuments that are constructed by the Mughal Emperors during their era and they are still considered as the finest designs of an ancient legacy. Every residential area is made with exotic designs dating several decades, making it the oldest infrastructural city of Pakistan. But with time, Lahore did not renovate, it did not advance to the modern state-of-the-art infrastructures. Two decades before, many new housing schemes initiated in the city just like other cities of the country, introducing modish designs, ravishing structures and offering facilities and amenities that every resident will love. Naz Town is one of the most prime projects of Lahore city, offering a contemporary lifestyle to its residents. Real estate in Naz Town Lahore offers premium residential as well as commercial plots and houses at affordable rates.


Ideal location
Naz Town is a gated society that offers safety and security to the residents. It is located 1.1 kilometers away from Valencia Town, Lahore. Naz Town is near to Audit and Accounts Housing Society and UET Housing Society. All the houses in Naz Town Lahore is available for purchase for the budget constraint people. You can easily find a bank in the vicinity, there are numerous famous schools, eateries, bakeries and cafes in the area and many healthcare facilities are ensured to protect the lives of the residents. Each and every spot of the housing society is well-guarded through CCTV cameras and continuous patrolling of armed guards makes Naz Town a completely secured housing scheme

In Naz Town there are four blocks for residency, Block A is located at the entrance and comprises of nearly 117 houses or plots, whereas in Block B, which is the largest have nearly 234 plots or houses. In Block C, there are almost 121 houses or even plots and in Block D there are 193 plots or houses. Marla, kanal, acreage, square feet and square yard are the area sizes at which numerous houses or plots are made. house for sale in Naz Town Lahore is easy, the rates are competitive and affordable conveniently. For a small house sized house, the price can be PKR 62 lacs to PKR 1.2 crore, depending upon the block it is located. Similarly, a medium size house can come at a minimum price of PKR 98 lacs and a maximum price of PKR 1.45 crore in any block you desires to live. Currently, Naz Town doesn't offer kanal houses for purchase.


Investment purpose
If you are not looking for investment, instead of looking for rented space in Naz Town, you will find nominal rates. For a 5 marla house, you can find it in PKR 20,000 to PKR 65,000 in any block you want. On the other hand, if you are opting to live in a small size house but on rent then the minimum rent can range to PKR 42,000 to a maximum of PKR 78,000. There is no doubt that real estate in Naz Town Lahore is manageable for a person of every income class.

If you are an investor who wishes to purchase a plot and desire to construct the house as per his liking than this option is also available. Houses in Naz Town Lahore ensures every accessibility with flexibility for the investors. Just in a range of PKR 40 lacs to PKR 75 lacs, you can find a small house without any problem in Block A, B, C or even D. Block D is currently under construction, therefore finding the perfect plot in this area is an impeccable opportunity. For a medium size house, the price ranges from PKR 80 lacs to PKR 1.25 crore only. All the Houses for sale in Naz Town Lahore offers quality, mesmerizing designs and state-of-the-art infrastructures.


Houses in Naz Town
Naz Town is a beautiful housing scheme, surrounded by natural vegetation and greenery. In every block, you will find lush green trees, bushes and amazingly crafted shrubs. Along the roadside, there are green spots that look ravishing when the street lights fall on them. Every house has a terrace and balconies so that the residents can enjoy the cool breeze and appreciate the breathtaking view and landscapes the area offers. Every house has proper access to electricity, gas and water throughout the day. Each house has at least 3 bedrooms and 3 washrooms with an American style kitchen and a garage allowing parking of your vehicles with ease. All the plots and the houses are near to the main road and commercial area, whereas all the roads and streets are properly paved and well-maintained.

If you are planning to move to Naz Town in Lahore than contact ilaan.com for proper guidance. We advise our clients regarding premium investment opportunities in any housing scheme they are interested in. For house in Naz Town Lahore, we take our clients on the site so that they can scrutinize the area themselves before making any investment decisions.


Ilaan.com is the largest real estate portal where you can find house for sale in Naz Town Lahore with assistance and guidance. We provide you with the most up-to-date information on the availability of properties for sale in the society. Commercial properties for sale are also available through various investment plans. Get the residential and commercial properties for sale that fit your pocket through the best property portal. You can also register to sell a property in Naz Town, Lahore. Make the right choices with your hard-earned money and identify the right investment opportunities at ilaan.com. The postal code of Naz Town, Lahore is 54700. While you can find geographical map of Naz Town Lahore at ilaan.com.


Popular Searches
House for Sale in Naz Town, Lahore
House for Sale in Other Areas of Lahore