Near By Areas House for sale in IEP Engineers Town
Lahore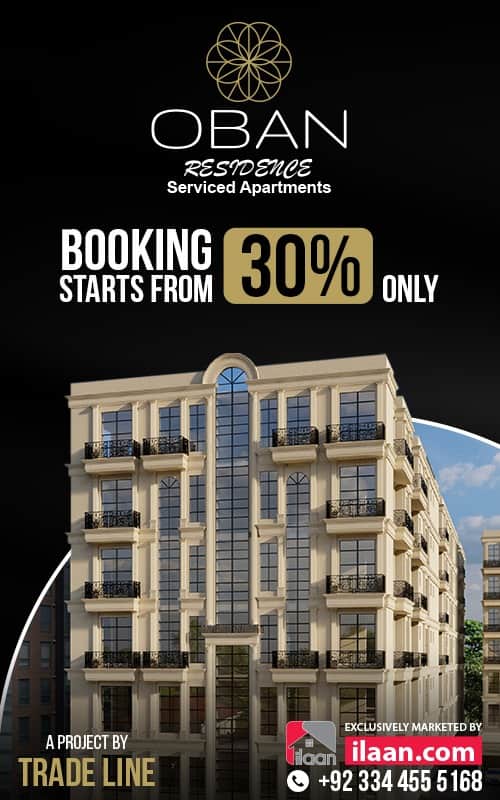 House for sale in IEP Engineers Town, Lahore
House for sale in IEP Engineers Town, Lahore
House for Sale
Lahore is an old city having buildings and houses dated to the time of Mughal era, in 1524. Since then there has not been any exceptional renovation when it comes to the infrastructures and uplifting the city in view of residential needs. Recently many new housing projects initiated in the city that aimed to revive the historical city while enhancing the infrastructural designs with delicacy and delivering an eminent opportunity to the people of the city to live in ultra-modern and luxurious properties with ease. Among many well-known and acknowledged housing schemes, IEP Engineering Town is a name that has been discussed many times in the real estate sector of Lahore. This project is not just reviving the infrastructure of the city, but also offering international standard amenities to the residents. Currently, you can easily find property for sale in IEP Engineering Town Lahore and move to a luxurious society to elevate your lifestyle.


Ideal Location
IEP Engineering Town is located at a prime location, near the posh area of Defence Road in Lahore. Property in IEP Engineering Town Lahore comprises of exclusive plots, both residential as well as commercial. The town is divided into two sectors i.e. Sector A and Sector B, among these Sector A is regarded as the largest in terms of land size. Both of the sectors are completely developed and are ready for acquisition with ease. The Sector A of IEP Engineering Town is surrounded by well-known societies of the Defence Road that includes NESPAK (National Engineering Services Pakistan) phase 2, Nasheman e Iqbal and DHA Rahbar. Sector B, on the other hand, is located within two important societies of the southern Lahore that includes Punjab Government Employees Cooperative Housing Society and Wapda Town.


The position of real estate in IEP Engineering Town Lahore has enhanced the overall living style of the residents. Without any stress, it is easy to locate a House for sale in IEP Engineering Town Lahore. There are several plots available in different land sizes, for example in Sector A of IEP Engineering Town, there are 5 to 10 Marla plots up for acquisition. In Sector B you can also find graveyards, schools, and shops.


Price range of houses
If you are looking for a plot to purchase in the society, the price estimated is PKR 55 lacs ranging up to PKR 4 crores. It depends upon the size of the land you choose to purchase. If there is a house for sale then the average price starts from PKR 50,000 per month to PKR 1.2 lacs per month. In the same stance, a house for sale may range from PKR 65 lacs up to PKR 4.5 crores and for sale, the same will go to PKR 30,000 to PKR 100,000. The value and rate of return of each real estate in IEP Engineering Town Lahore are incredible and keeps on increasing with the passage of time.


Comfortable Houses and Environment
Each property in IEP Engineering Town Lahore is offering the same sort of amenities and facilities, irrespective of the land size or sector it is located in. The town ensures the provision of electricity, water, and gas supply without any hurdle. All the essential wirings are done under the ground and with safety and security. Every house has access to an internet connection with proper internet wiring. For the houses that have ground with floors have terrace or balcony with them. The water piping system is made with precision without compromising over the quality at all. All the houses have access to their garage area, allowing them to park their vehicles with ease and comfort. All the properties are near and have proper access to the main road and are located near the commercial area. All the roads and streets of society are paved.

IEP Engineering Town Lahore is a gated society providing security on the main and the exit gates. There is a team of trained security guards who keep on patrolling the area with keen eyes. There are mosques, parks, schools, different dispensary and operational as well as commercial markets, making the IEP Engineering Town Lahore exceptional and beautiful. If you are planning to get a house in IEP Engineering Town Lahore than ilaan.com can be your true real estate partner. With a dedicated real estate agent, we ensure to guide our clients and make them visit the site before making any decision.


ilaan.com is the largest real estate portal where you can find house for sale in IEP Engineers Town Lahore with assistance and guidance. We provide you with the most up-to-date information on the availability of properties for sale in the society. Commercial properties for sale are also available through various investment plans. Get the residential and commercial properties for sale that fit your pocket through the best property portal. You can also register to sell a house in IEP Engineers Town. Make the right choices with your hard-earned money and identify the right investment opportunities at ilaan.com. The postal code of IEP Engineers Town Lahore is 54890. While you can find geographical map of IEP Engineers Town, Lahore at ilaan.com.


Popular Searches
House for Sale in IEP Engineers Town, Lahore
House for Sale in Other Areas of Lahore