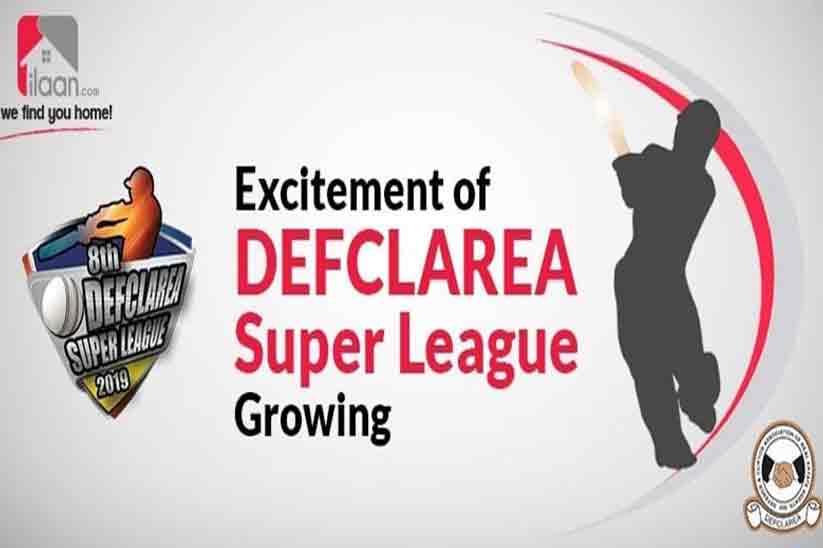 17
Jan
DEFCLAREA Super League Continues to Draw Crowd from Around the City
(Karachi – January 2019) DEFCLAREA Super League is successfully being played at two different venues with each match being a thriller.
The tournament is garnering the attention of huge crowds as well as the prominent personalities belonging to numerous fraternities.
Within just a few days, DEFCLAREA Super League has become a hot thing in the city and people from all walks of life visit the venues i.e. Moin Khan Academy and New Nazimabad to watch live cricket. Not just common people, celebrities and people from the real estate sector are also enjoying the tournament that signifies its success among the masses.
The final of the tournament is scheduled to be played on 22 January in Moin Khan Cricket Academy where Pakistan's veteran wicketkeeper and member of 1992 World Cup squad Moin Khan will grace the event with his presence. Till now, a number of matches have been played at the two venues and teams are fully prepared to climb up the rankings. With such intensity and interest of the audience, DEFCLAREA Super League is already a successful tournament. Stay tuned at ilaan.com for more details.