Near By Areas House for sale in PCSIR Housing Scheme
Lahore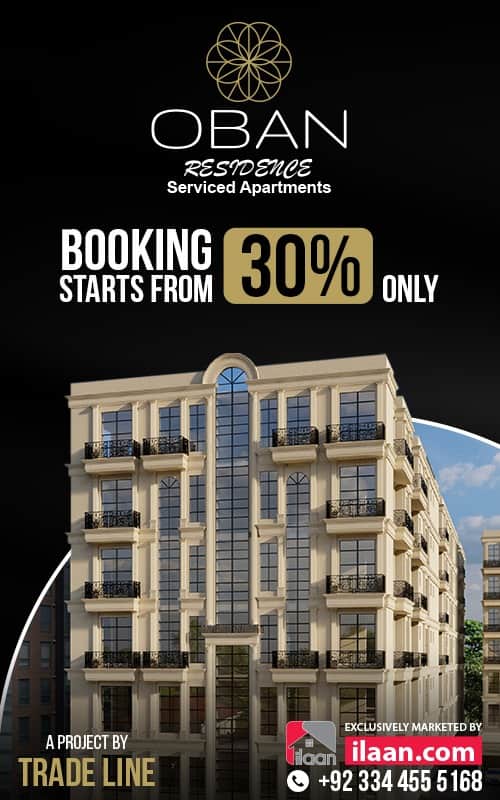 House for sale in PCSIR Housing Scheme, Lahore
House for sale in PCSIR Housing Scheme, Lahore
House for Sale
PCSIR housing scheme is located at the edge of the famous College Road. The society resides in the hub of various amenities like schools, petrol pumps, hospitals, numerous bank chains, colleges, universities, and commercial markets. The city's most famed Emporium Mall is just a few minutes' drive away from society. The society has various features including ideal location, fully developed Parks/Playground and all basic utilities that makes it the best choice for you to find real estate in PCSIR housing scheme Lahore.


Real Estate in PCSIR housing scheme Lahore
The PCSIR housing scheme has been standing tall in the real estate market for quite some time now. It is a fully developed master-planned housing project, which was launched for the PCSIR staff that will provide for them a respectful and convenient residency. However, over the years, the project gained momentum and many people started to look for house in PCSIR housing scheme Lahore for residential and commercial purposes. The value for the house for sale in PCSIR housing scheme Lahore has been increasing over the past few years and that is the reason why so many investors from all around the country want to invest in it too. The project is situated at the prime location of Lahore city and it is on the verge of the College Road and the ShahraeNazaria.

The city of Lahore has been providing great employment and other income opportunities to the people of Pakistan. It is the reason why there are so many people who want to accommodate in the city and live there. Moreover, with the population of the city increasing so rapidly, it has become a bit difficult for the people to manage the house lodging spaces. The majority of the people want to live in open spaces, and not just that, but they want to live away from the hustle and bustle of the city while being close to the prime locations. It is where this housing scheme comes into play and why people of Lahore want to buy houses in PCSIR housing scheme Lahore.


Property in PCSIR housing scheme Lahore
If you want to buy real estate in PCSIR housing scheme Lahore then there are different plot sizes available that ranges from 3, 5, 10, and 12 Marla to 1 and 2 Kanal. You can find residential as well as commercial plots too. Moreover, the housing scheme is divided into various blocks that range from Block A, Block B, Block C, Block D, and Block E. The housing scheme is full of amazing features that include parks, mosque, school, graveyards, well-planned sewerage systems and much more. It is built with the goal to provide a lifestyle to its residents that couldn't be found anywhere else.


Ideal Location
The housing scheme is surrounded by the significant developments that consist of the Township, Bagrian, Green Town, NESPAK Society, Military Accounts Cooperative Housing Society and Punjab Government Employees Cooperative Housing Society Phase 3. The Wapda Town also is situated in close proximity to the PCSIR housing scheme Lahore. You can find various houses for sale in PCSIR housing scheme Lahore. as it is properly developed and has quite a number of resident already living in society. Despite the housing scheme developed and with people living in it, there is no congestion that can be seen on either the roads of the society or the house lodging too. The infrastructure and civic facilities are of amazing qualities that are built with the aim to make the life of the residents easier. It has all the features that add up to quality living and if you want to live a secure and community life then you should be finding real estate in PCSIR housing scheme Lahore.

Furthermore, the demand has been rising for house for sale in PCSIR housing scheme Lahore as it is exquisitely planned and developed with attention given to details. The convenient and contemporary lifestyle has added a lot to its esteemed populace. People who are trying to buying a house in Lahore should really consider buying a house in PCSIR housing scheme Lahore as it not only provides value for money, but it cuts in a lot of costs like security or maintenance for many of the house owners.


ilaan.com is the largest real estate portal where you can find houses or various houses for sale in PCSIR Staff Colony, Lahore. We provide you with the most up-to-date information on the availability of houses for sale in society. Commercial properties for sale are also available through various investment plans. Get the residential and commercial properties for sale that fit your pocket through the best property portal. You can also register to sell a property in PCSIR Staff Colony, Lahore. Make the right choices with your hard-earned money and identify the right investment opportunities at ilaan.com. The postal code of PCSIR Housing Scheme, Lahore is 54000. While you can find geographical map of PCSIR Housing Scheme, Lahore at ilaan.com.


PCSIR Housing Society is situated on College Road, Lahore, and the society is partitioned into two phases which are further divided into different blocks. It is 19 km away from Wall City, 18.4 km from Raiwind Road, 13.2 Km from Canal Road, and 20.4 Km from Ring Road. It was a fully developed housing scheme which is calm and peaceful.
The best schools/colleges inside and near PCSIR Housing Scheme have great education system with high education standards which includes KIPS College, Lahore College of Arts and Science (LACAS), Salamat School System, KIPS School Girls Branch, Government College of Science, Concordia College Johar Town Boys Campus, Punjab College Johar Town Campus Lahore, LGS Group of Colleges, Division Public School & Intermediate College, The International School of Choueifat, Pak Vision College and Academy, Allied School The Punjab Campus, Fairfield High School, Lahore Thematic School, Aitchison College, Allied School Township Campus, Lahore College of Accountancy, SICAS-JT, Aptech Computer Education, Pak-Turk Maarif International Schools and Col, Punjab College College Road Campus, Aspire College Thokar Campus, ACTMA College, Pride Public Hight School, Punjab College, LACAS School, Superior College Wapda Town Campus, Lahore Computer College Thokar, The Educators College Road Campus, UMT School of Textile and Design, Nisa Girls College, LGS Preschool, The Hope Science Academy, PAC College Lahore, University of Education Lahore, LEADS Law College, Kinnaird College for Women University, The City School Shadman Campus, National Grammar School, The University of Lahore, Bahria Town School & College, Best CSS Academy Lahore, Excel Academy, National College Arts, Punjab College of Science, Britain International School System, Beaconhouse School System Canal Side Boys Campus, Government College University, Government Degree College for Women Wapda Town, Dar-e-Arqam and so on.
The easiest way to reach PCSIR Housing Scheme Lahore is via Nazaria-e-Pakistan Road and Khayaban-e-Firdousi Road. The other way can be taken via canal road by crossing Doctors Hospital. For further clarity, you can take help from Google Map.
54782 is the postal code of PCSIR Housing Scheme Lahore.
The average per Marla price of plot in PCSIR Housing Scheme Lahore is approximately 1.4 Crore for 9 Marla, 2.25 Crore for 12 Marla, 2.5 Crore for 15 Marla, 5.75 Crore for 1 Kanal, 6.9 Crore for 1.5 Kanal plots.
The average per Marla price of house in PCSIR Housing Scheme Lahore is approximately 2.8 Crore for 9 Marla, 3 Crore for 12 Marla, 5.25 Crore for 1 Kanal, 18 Crore for 2.5 Kanal houses.
The popular areas around PCSIR Housing Scheme is Gosha-e-Ahbab, Tech Society, Alpha Society, University of Punjab, Azam Garden, Qayyum Block, Shahbaz block, Abbas Block, Mustafa Town.
The most popular property type in area is house for sale and rent. Ranging from 125 Sq.Yd to 1000 Sq.Yd most commonly. While flat system is also very common in the area due to which demand for apartments for sale or rent is also too high in the area. Studio apartments are mostly preferred by people and are most in demand because of independent life of Karachi.
Popular Searches
House for Sale in PCSIR Housing Scheme, Lahore
House for Sale in Other Areas of Lahore