Near By Areas House for sale in Al-Kabir Town
Lahore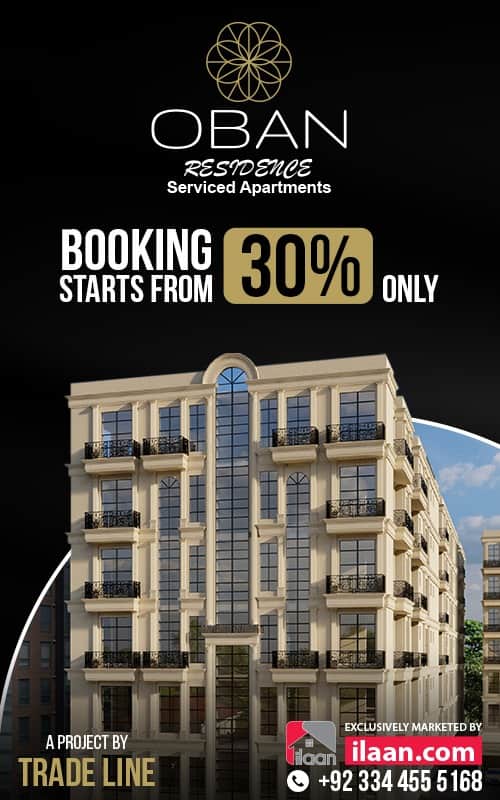 House for sale in Al-Kabir Town, Lahore
House for sale in Al-Kabir Town, Lahore
House for Sale
Lahore is a beautiful city with phenomenal monuments having historical value. At the Mughal era, the emperors built exceptional buildings and structures that were at par excellence at that time. But with the change in time, the city deserved renovation as the lifestyle and living standards of people in Pakistan changed, but Lahore did not change. Some old-style infrastructures and designs perish in Lahore, but in the last decade, the city real estate started to revive after exceptional developers started building premium quality buildings and houses. Al Kabir Town introduced beautiful as well as ravishing housing scheme for the residents of Lahore. House in Al Kabir Town Lahore offers elevated living standards with an enhanced lifestyle.


Ideal Location
Al Kabir Town is an elite project by Al Kabir Developers that is completely approved by LDA (Lahore Development Authority). It is located on the southern side of Lahore on the main Raiwand Road. It is situated opposite to Lake City and close to Beaconhouse National University, Adda Plot as well as Bahria Town Lahore. Through Sundar Bypass Road, it is easy to reach to Canal Road and Multan Road. The housing project is divided into two phases i.e. Phase 1 and Phase 2. Phase 2 is relatively bigger than Phase 1 but both offer state-of-the-art amenities as well as facilities to their residents. Houses for sale or rent in Al Kabir Town Lahore are available in both the phases, but still, Phase 2 is regarded as the most popular phase when it comes to property investment.

The value of the real estate in Al Kabir Town Lahore is exceptional in both Phase 1 as well as in Phase 2. In Phase 1, there are owners built houses that are up for sale, whereas, in Phase 2, owners built as well as developers built houses are for sale. You can find 3 and 5 marla houses in Phase 1 and 3, 5, 8 and 10 marla houses in Phase 2 with 1 kanal houses as well for sale. In Phase 2 there are nine blocks including A, B, C, D, E, Usman, Umer and Ali. In Phase 1, you can find a 3 marla house that can come in between PKR 38 lacs to PKR 65 lacs. The 5 marla house can come in between PKR 85 lacs to PKR 1.15 crore only. On the other hand, in Phase 2 the 3 marla house price varies PKR 42 lacs to PKR 70 lacs, 5 marla house varies between PKR 90 lacs to PKR 1.22 crore, whereas, the 1 kanal house in Phase 2 has a minimum price of 1.80 crore to PKR 2.5 crore only.


Price Range
For the houses, you can find a small house in Phase 1 for PKR 20,000 to PKR 35,000, whereas, in Phase 2 the small house can come in PKR 25,000 to PKR 40,000 range. In Phase 2, the 1 kanal house can come in PKR 150,000 to PKR 220,000 range. Along with houses, there are apartments for sale too. Houses of Al Kabir Town Lahore offers an exclusive rate of return though it is a house or an apartment. The available flats are either 1 bedroom apartments or 2 bedroom apartments, which are well-furnished and luxurious. The 1 bedroom flat can cost around PKR 20 lacs to PKR 38 lacs, whereas, the 2 bedroom flat can range to PKR 30 lacs to PKR 50 lacs depending upon the phase it is located.

Real estate of Al Kabir Town Lahore offers plots too that can be bought at exclusive prices. In Phase 1, the a small size house plot can range to PKR 18 lacs and can reach to PKR 25 lacs. Whereas in Phase 2, it ranges to PKR 20 lacs to PKR 30 lacs. In Phase 1 the small house plot can come in PKR 32 lacs to PKR 43 lacs, whereas, in Phase 2 the small sized plot for house vary to PKR 38 lacs to PKR 47 lacs only. In Al Kabir Town Phase 2, the big size plot for house can be bought in PKR 65 lacs to PKR 88 lacs only.


House at Al Kabir Town lahore
The society is a perfect example of a clean and green project promoting greenery everywhere. Though it is the entrance of the project, there are lush green trees, shrubs and bushes all along. Though there are parks in the vicinity, but every house has its own small garden filled with natural beauty. The society is well protected by professional armed guards, who patrol the area with alertness. There is a garage with every house so that the residents can easily park their vehicles and every floor has a terrace and balcony with them. Houses of Al Kabir Town Lahore offers a continuous supply of water, electricity and gas to its residents. All the streets and roads are paved with bright street lights. Therefore if you are searching for House for sale in Al Kabir Town Lahore than we at ilaan.com offers guidance and advice to our clients regarding real estate investments. A dedicated representative from ilaan.com will help the clients in visiting the site themselves and searching for premium options of investment.


Ilaan.com is the largest real estate portal where you can find house for sale in Al Kabir Town Lahore with assistance and guidance. We provide you with the most up-to-date information on the availability of properties for sale and properties for rent in the society. Commercial properties for sale are also available through various investment plans. Get the residential and commercial properties for sale that fit your pocket through the best property portal. You can also register to sell a property in Al Kabir Town, Lahore. Make the right choices with your hard-earned money and identify the right investment opportunities at ilaan.com. The postal code of Al-Kabir Town Lahore is 54000. While you can find geographical map of Al-Kabir Town, Lahore at ilaan.com.


Popular Searches
House for Sale in Al-Kabir Town, Lahore
House for Sale in Other Areas of Lahore