Best commercial areas in Islamabad to set up your business
Pakistan has been making massive development in the business sector and Islamabad is known for providing exceptional facilities and services for business activities. Islamabad is the second most beautiful capital of the world and known for its best locality on the geographical map. It is known for its high-profile and elite lifestyle for its residents. Moreover, natural beauty along with admiring and breathtaking views of this city is another plus point in increasing the demand of this city. Islamabad has witnessed a wide population invasion in the last two decades and this has caused Islamabad to witness growth in its economy and lavish lifestyle. As a result, of this phenomenon, a wide range of housing societies and commercial projects came into existence to accommodate a large number of people and provide employment opportunities to every individual.
Here, our concern is to discover all of the major commercial areas of Islamabad where you can set up your business and start earning your life in no time. You can make the best out of your business in Islamabad by searching for the best spot to develop your business. Just a little research of a better area for your business and boom! Your business can reach the heights of success overnight if started at the right place in Islamabad.
F-11 Markaz
F-11 Markaz is known for its locality and a wide range of amenities provided here. This place is reachable by the major attractions of the city in no time and is recognized for its beauty and greenery. One of the best malls in Islamabad, Mall of Islamabad is located here and provides infinite options of letting you set up your business here. Mall of Islamabad is a true commercial project that allows you to discover new things and business aspects. This mall is based on the Western Culture shopping mall and features more than 100 brands under one roof. Zahir Khan & Brothers property builder and developers are given a credit for developing this Mega Shopping mall in Islamabad.
Another shopping mall you will find in F-11 is The Shopping Mall by SA Property developers and consultants. TSM is also providing a lot of options for business development in the city with minimal investment.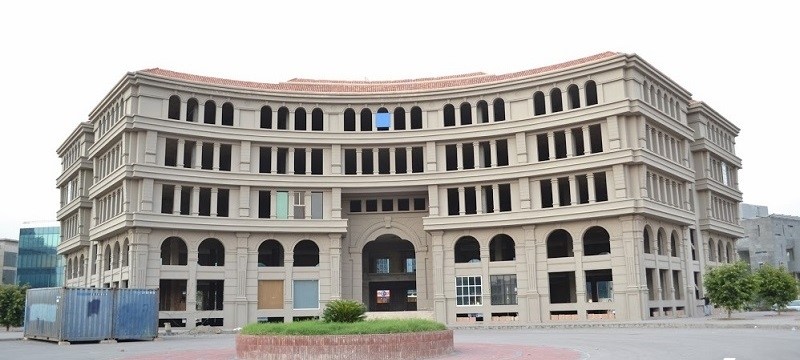 Gulberg Expressway
While discussing the best places of Islamabad where you are planning to invest your life savings, how can we forget to mention Gulberg Expressway? Here you will find world-class amenities being provided for every individual and adopt a lavish style of starting your new business. Gulberg Arena is one of the most talked-about commercial projects that is providing infinite employment and business opportunities to all of the people working here. Gulberg Arena is a high-end and totally developed commercial and developed unit. It is located at the prime location of main Gulberg Expressway in Block A of Gulberg Greens
Another mall that will leave you breathless in the same region is Gulberg Emporium Mall & Residency is that offers a wide number of commercial shops along with apartments & corporate offices. It is one of the highly demanded, outclass & aesthetic-loving development plans of Al-Ghani Group. It is a dream commercial complex for the residents of Gulberg Greens & suburbs.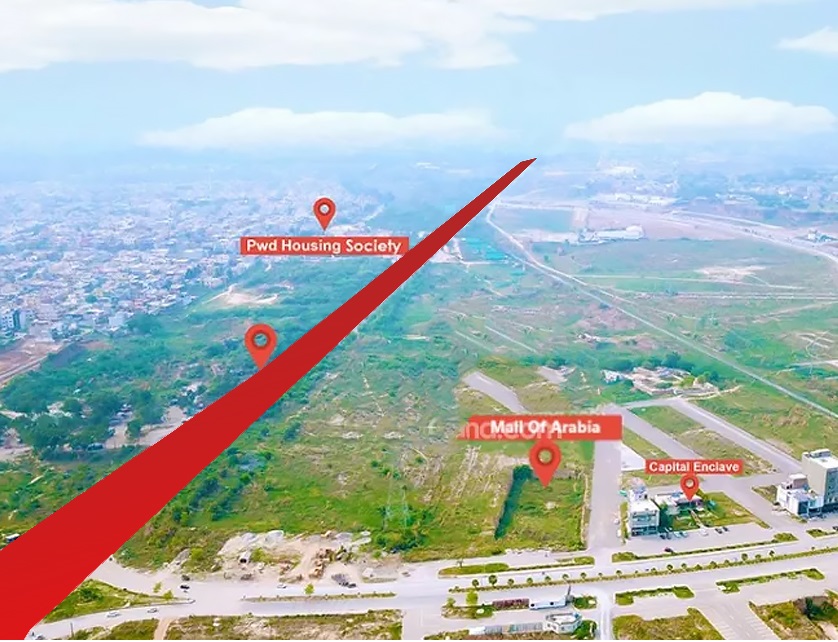 10th Avenue
10th avenue is the most discussed commercial area of Islamabad and is recognized for its various features. You can set up your business here with high hopes of success. If you take a short review of people who have already invested here, you would come to know that this area would double your investment in no time. When we talk about the commercial projects in 10th avenue we come across Park One which is known for its brilliant locality and exceptional amenities. Park One is located on 10th Avenue right beside the F-10 Commercial Block. It is designed at such an angle that it is facing towards Fatima Jinnah Park. 3 floors of Park one are spared for commercial activities only while it features 215 commercial units.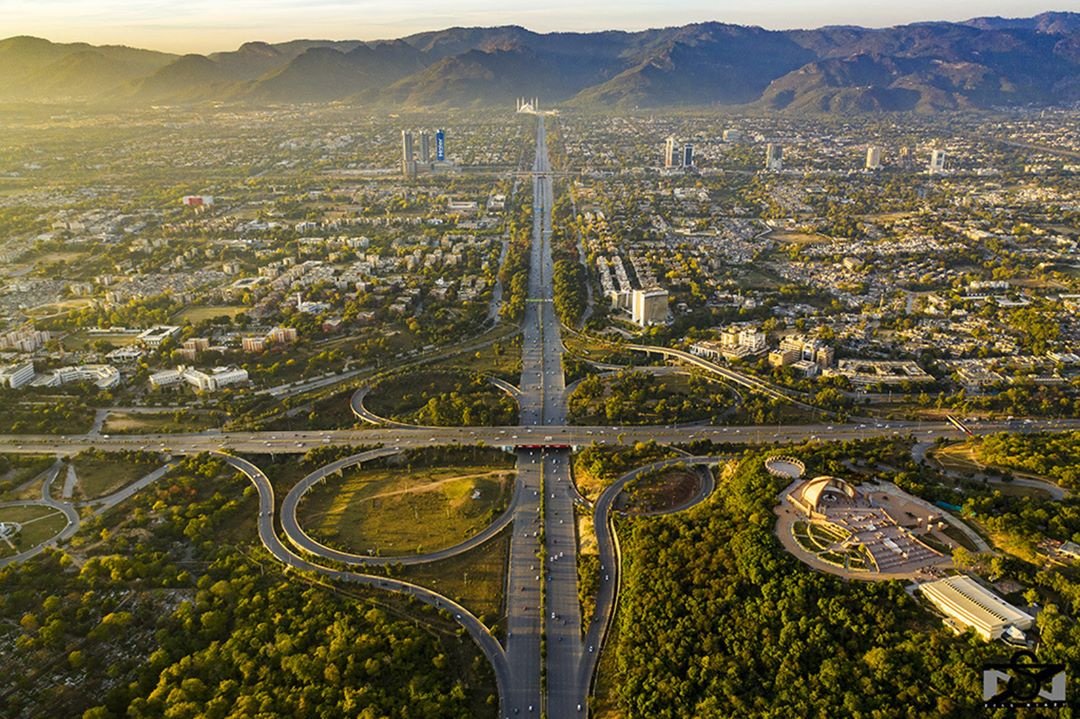 DHA
DHA in all cities of Pakistan is known for its lavish lifestyle and high-class maintenance. Same like other cities, DHA in Islamabad is also making a name in the top commercial hubs of the city. You will witness massive success in your business established here and not just this, the response you will get will also make you one of the most successful businessmen in history. D Mall in DHA phase II is known for its amazing structure and lowest property rate that make it easier for you to invest here without any trouble. You can invest here with your minimal budget and get the amount doubled in no time.
The nature of business here can be anything you like. From a clothing brand to a call center, you can adopt any profession that suits your qualification and interest.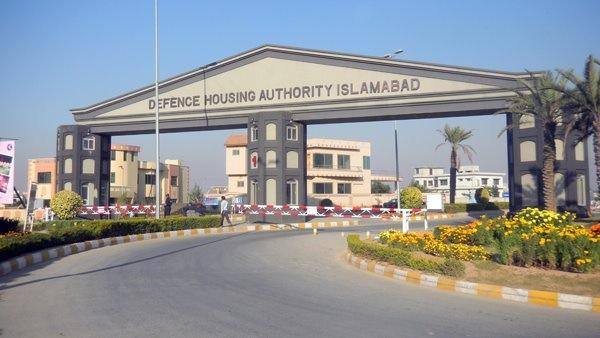 Bahria Town
One of the most rapidly developing areas of Islamabad, Bahria Town is giving major commercial activities goals to a lot of businessmen around the world. Small markets and other commercial activities are being provided in all blocks of Bahria Town. from a small food stall to large malls, Bahria Town has so much to offer to people of every financial plan. you can make the best out of Bahria Town by undergoing deep research and visit all blocks before finalizing your business destination.
When talking about Bahria Town, we should mention The Sixth Boulevard, Located in phase 8 of Bahria Town. This commercial hub is one of the most renowned business hubs of the city and lets you initiate your business without any hindrance. You are suggested to make the best move by shifting your old boring business into this amazing place where you are provided with amazing and world-class amenities.
ilaan.com has made your search of finding the best commercial areas in Islamabad. You can visit the official website of ilaan.com and discover amazing choices. You are provided with the best property range in a different budget that would help in selecting the property that fits your budget. Our web portal and mobile application are operative round the clock and you can access them while staying home.