Top Residential Areas of Islamabad with Apartments Available for Sale
Islamabad is one of the most beautiful city of Pakistan that is pedantically planned in the foothills of Margalla. The federal city is not just beautiful with ravishing scenery and natural exquisiteness, it also offers its residents with modish state-of-the-art infrastructures that are top-notch with exclusiveness.
While the demand for houses and independent portions are always high when it comes to Islamabad, the acceptance of living in apartments is also receiving much appreciation and attention. Apartments have guarded entrances and exits, therefore, it is believed to be safer and those families who cannot afford to live as well as maintaining bigger houses, they now prefer living in apartments. This is the reason investors are searching for options to invest in real estate in Islamabad and purchasing apartments is currently the most profitable option.
Therefore if you are planning to purchase an apartment in Islamabad that is located in a good locality along with access to the main city then here is a guide to help you in making a wiser decision.
Potential Five Residential Areas for Flats for Sale in Islamabad
With deep down analysis and comparative examination of the top 5 residential areas of Islamabad, we will help the buyers in analyzing the best investment option for them. We will also share the average price of flats in the areas of Islamabad,
According to a survey, DHA Defence is the leading residential area of Islamabad with nearly 14.2% searches for a better purchase of apartments. The second top residential area is Bahria Town with almost 9.6% favoritism when it comes to the real estate apartment hunt. E-11 is in the third position with 4.9% searches, F-10 is in fourth place with 4.1% searches, and Gulberg at the last position i.e. the fifth position with 3.7% favoritism votes.
Apartments in DHA Islamabad
Defence Housing Authority has always been the first priority when it comes to the real estate of Pakistan. It is certain that any city having the DHA project, ought to be superior no matter what. The main reason is the quality and modern infrastructure they offer.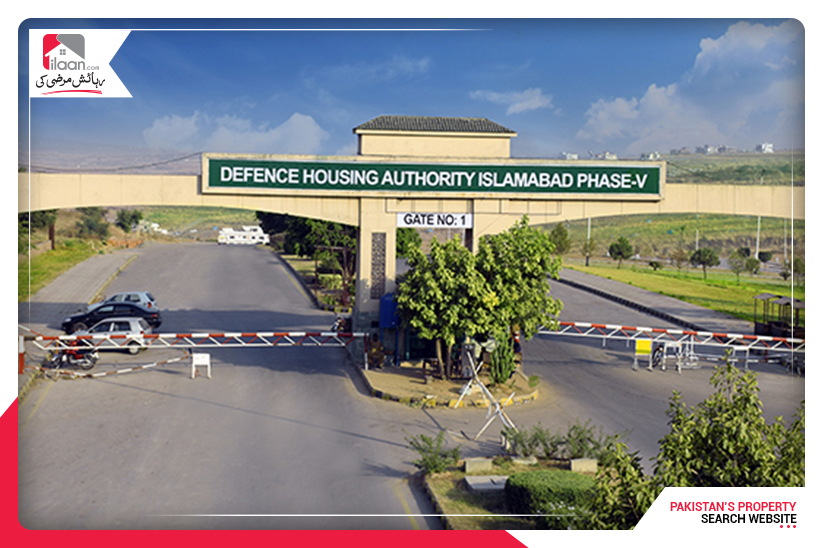 In Islamabad, DHA Defence is a popular spot when it comes to purchasing a residential plot, be it a house or a flat. For profitable investment, DHA Defence Phase 2 is regarded as the top priority for investors. This area dominates the market while having 69% of total searches for apartments and houses. After Phase 2, DHA Valley is second priority catering a total of 13.2% searches. DHA Phase 1 comes in the third position with a decent total of 12.1% of total searches by buyers.
In terms of pricing of the apartments, a flat with 1 bedroom only can come within a range of PKR 31.5 lacs to PKR 70 lacs only. On the other hand, if you are interested in purchasing a flat having 2 bedrooms then you can purchase it in a range between PKR 45 lacs to PKR 1.3 crores. Meanwhile, a 3 bedroom flat will cost nearly PKR 45 lacs and can range to over PKR 2 crores. It solely depends upon how much investment you are making.
Highlights
Best location
High ROI
Top-class amenities
Apartments in Bahria Town Islamabad
With the passage of time, Bahria Town is gaining popularity and investors are showing their keen interest in investment in the projects. Be it the Bahria Town Karachi project or the Bahria Town Lahore project, it is a popular real estate investment option, therefore, Bahria Town Islamabad is no exception at all and is the second most popular residential area to invest in.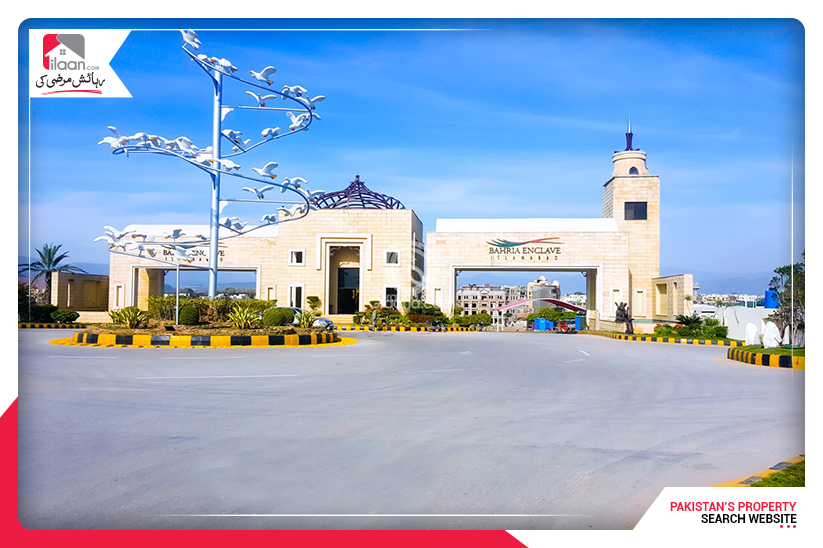 Currently, Bahria Town Islamabad is regarded as one of the biggest gated communities in the city. With modish state-of-the-art infrastructure along with modern facilities and high security, Bahria Town offers a luxurious residential plan to its residents. The most profitable area to invest in Bahria Enclave which has nearly 87.8% of searches. At the second spot comes Garden City that has a total of 6.2% searches and Bahria Golf is at 4.5% searches maintaining the third spot.
For the pricing of the apartments at Bahria Town Islamabad is that if you choose a 1 bedroom flat then it will cost you around PKR 25 lacs to PKR 78 lacs only. If you are opting for 2 bedrooms flat then the price will increase to PKR 48 lacs to PKR 1.35 crores. 3 bedrooms flat go to PKR 95 lacs to PKR 1.35 crores only.
Highlights
Closer to Rawalpindi
The commercial area located nearby
Different options available
Apartments in Sector E-11
E-11 is a residential area that is surrounded by lush greenery, providing a healthy and refreshing environment for its residents. It resides in a comfortable and beautiful atmosphere with a peaceful and friendly neighborhood. Sector E-11 is a promising residential area of Islamabad and is considered a favorite third spot for investments.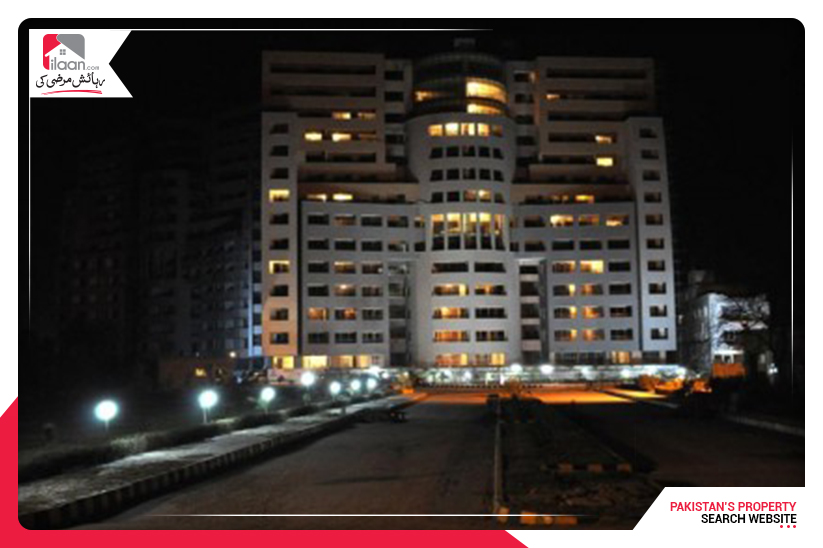 Sector E-11 has a total of 4.9% searches by the buyers. The area is sub-divided into Sector E-11/4, Sector E-11/2, and the Margalla Hills with a total search percentage of 33.6%, 25.3%, and 13.3% respectively. Every sector has its own importance and offers a secure and healthy fresh environment.
If you are planning to purchase a single bedroom flat it will cost you around PKR 21 lacs to PKR 75 lacs only, whereas, 2 bedrooms flat will range between PKR 44 lacs to PKR 1.4 crores only. 3 bedrooms flat will cost around PKR 60 lacs to PKR 1.5 crores only.
Highlights
In the center of the city
Reasonable prices
High rental yield
Apartments in F-10 Islamabad
The fourth residential area is F-10 that has a total of 4.1% searches. It is a popular spot that is gaining popularity with the passage of time as it offers amazing architectural designs and infrastructure.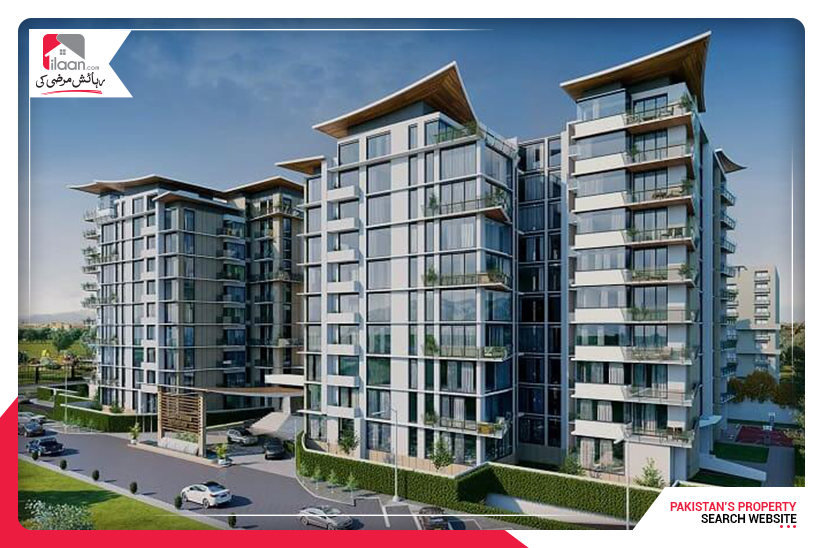 In F-10, the most searched localities include Silver Oaks Apartments with nearly 66.1% total searches by potential buyers. F-10 Markaz comes next to it with 9.8% searches and F-10/3 has a total of 7.8% searches for the buyers.
A single bedroom flat can come under an amount of PKR 95 lacs to PKR 2.2 crores only, whereas for 2 bedrooms flat comes in a range of PKR 85 lacs between PKR 3 crores. And 3 bedrooms flat can come in PKR 1.2 crores to PKR 4.3 crores only.
Highlights
Convenient location
Fully developed area
Easy to sale
Apartments in Gulberg Islamabad
Within the capital, a new city is being developed named Gulberg Islamabad. It is a well-planned and well-developed project offering a clean and beautiful locality to the residents of Islamabad. It features all the essential amenities along with ample greenery to be ranked as the most beautiful neighborhood.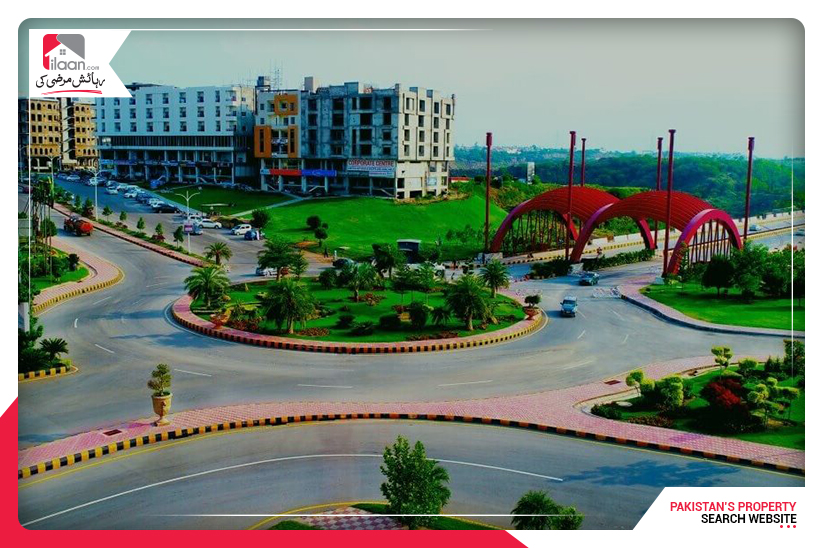 It ranks on the fifth spot as the most searched locality. Gulberg Green is most searched with a percentage of 65.4%, whereas Gulberg Residencia has 32.9% searches by the buyers and Gulberg Civic Center on the third spot with nearly 0.7% searches in total.
A single bedroom flat will cost around PKR 15 lacs to PKR 65 lacs only in Gulberg. 2 bedrooms flat will cost in the range between PKR 45 lacs to PKR 1.8 crores. In PKR 46 lacs to PKR 3.2 crores, you can get 3 bedrooms flat easily.
Highlights
Best for families with school-going children
High ROI
Fully developed area
V1 Hotel and Apartments in Bahria Town Islamabad
One of the most lucrative upcoming apartment projects in Islamabad is V1 Hotel and Apartments. A project of V4 International LLC, V1 Hotel and Apartments is a unique project in Pakistan that brings hotel apartments and residential apartments to the federal capital. This project enjoys a prime location of Bahria Town Islamabad and it is perfectly placed between the twin cities, catering to people of both sides of the region. The apartments for sale in this project are available in installments and bookings are currently open. What's more? ilaan.com is exclusively managing the sales and marketing for this project.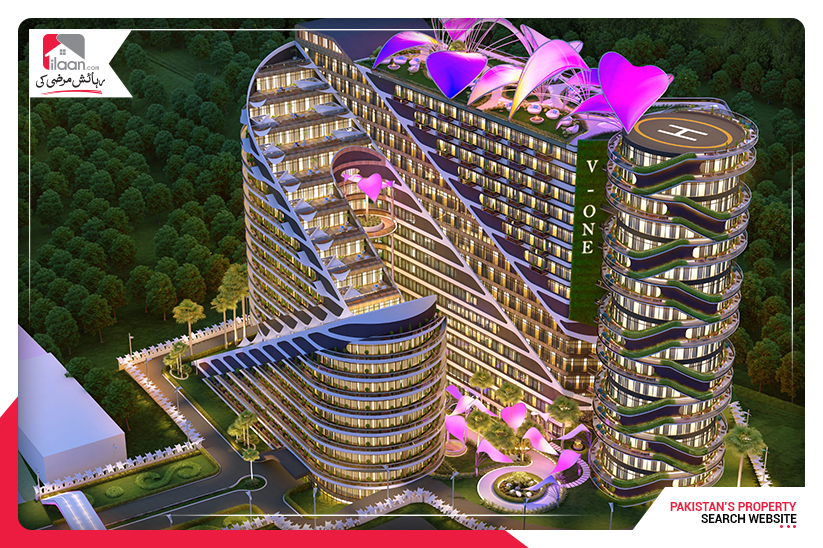 Highlights
Ideal for investment purpose
Easy payment plan
High return on investment
Besides the above apartment projects in Islamabad, there are a number of other housing projects as well that are offering houses and apartments for sale on easy installments. Guess your time to buy your home is now!
These are the top 5 residential areas of Islamabad where you can find an apartment to live in or to invest in. The real estate market of Islamabad is undoubtedly strong and if you are looking for more guidance then feel free to contact ilaan.com via live chat option or call us for assistance. Stay tuned with ilaan Blogs to remain in touch with the latest real estate information.