Lahore Motorway City
The finest calibre development in Lahore, Lahore Motorway City, provides its residents with opulent living quarters and all contemporary conveniences. a housing development with excellent amenities and a number of standout characteristics.
An Overview
Along with the government-approved highway, this housing development. Lahore Motorway is located close to Lahore Motorway Toll Plaza.
On the reservation are the housing amenities for the houses that are offered. From Gulberg, The Mall Road is roughly 12 km, Johar Town, 18 km, Model Town, 12 km, and DHA, 12 km.
The housing complex known as Lahore Motorway City (LMC) is unique. On 20,000 Kanal of land, LMC is in the development phase for both residential and commercial properties. More than 2,500 plots are available, ranging from residential to commercial ones.
It is a well-regarded housing organization that is located on the Lahore Motorway. This society is a well-known housing organization.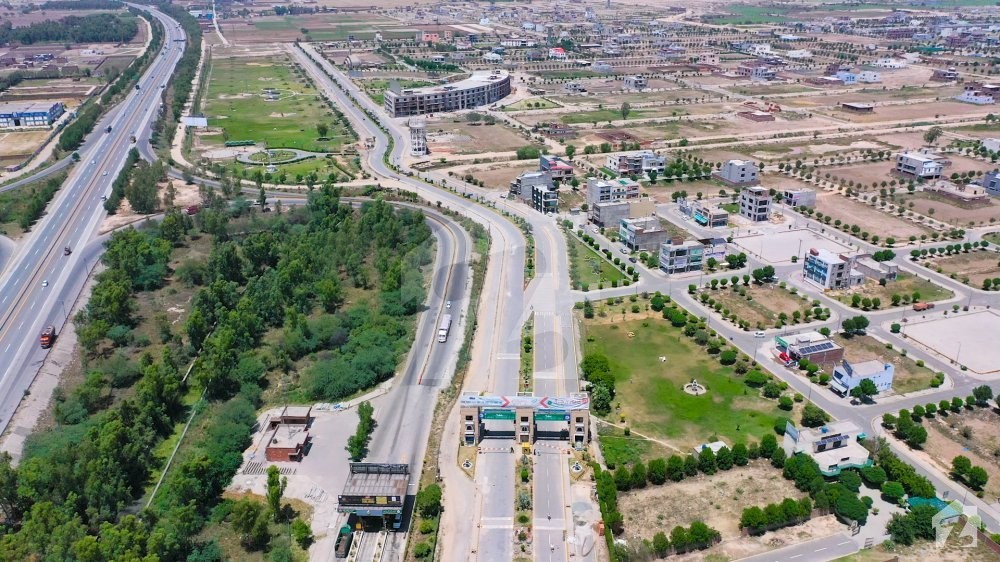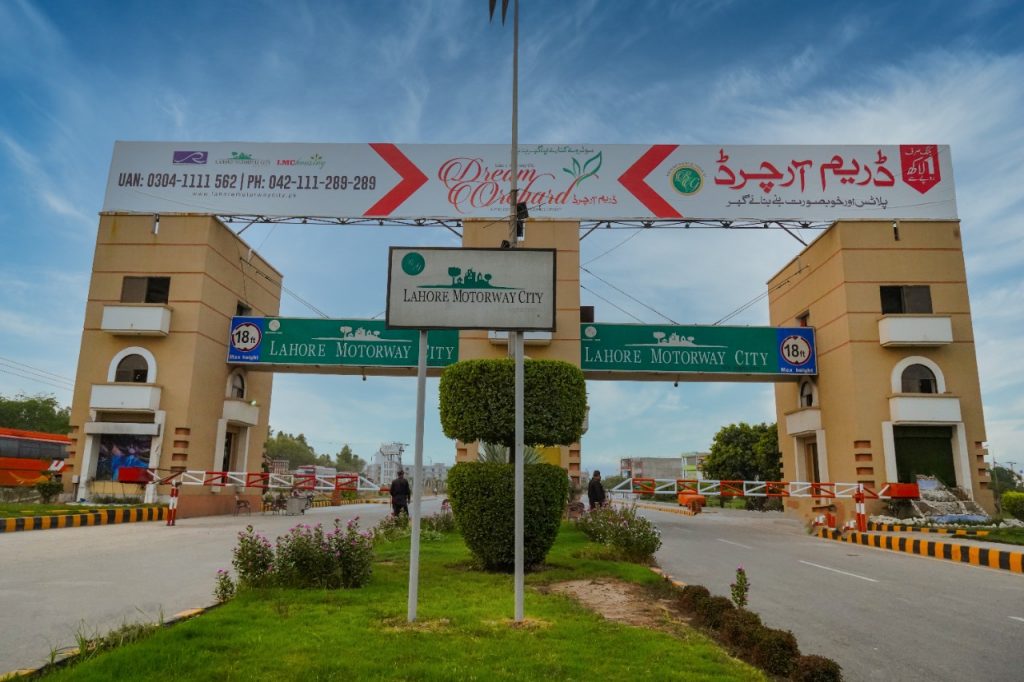 Owners and Developers:
Renaissance Group made a significant impression on the real estate firm thanks to their reliable projects, which provided your clients with legal registration following the reservation. You must go there at least once because Lahore doesn't have any residences of this calibre. The ultimate goal of owners was to create societies where all parts of existence coexist peacefully and harmoniously while taking into consideration.
Lahore Motorway City - Location
The Lahore Motorway City is located in Kot Abdul Malik alongside the Motorway (M-2), and can be reached by driving there in 12 minutes from District Kachahri and Thokar Niaz Baig and 13 minutes from the Lahore International Airport.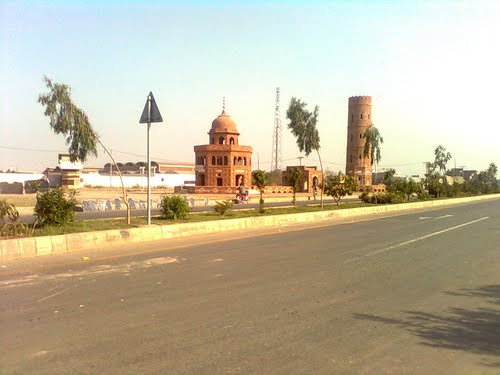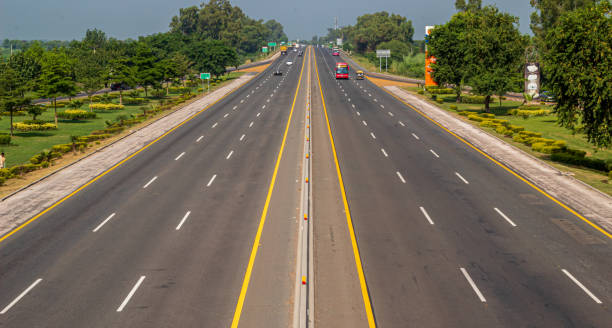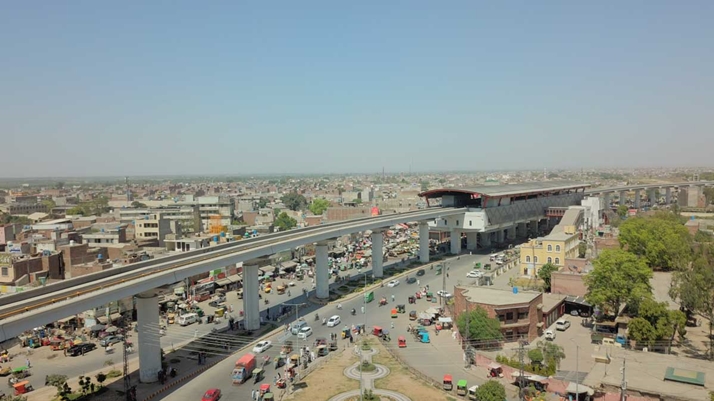 Status of NOC
The legal standing of LMC is a little unclear. The Tehsil Municipal Administration approves the master plan as opposed to the LDA (TMA).
The society only needed TMA approval because, at the time of its founding, it did not fall within the purview of LDA but rather, was managed by TMA.
Lahore Motorway City - Features
For those seeking a quiet, serene lifestyle away from the bustle of the city, this housing society is the perfect option. Society provides all the contemporary conveniences required for a comfortable lifestyle.
The following are a few of the amenities that LMC residents will have access to:
International Standard Schools
Parks
Hospital
Parka
Mosques
Shopping Malls
Gated community
Electricity backup
24/7 security
Carpeted roads
Green belts
Gas supply
Water supply
Lahore Motorway City – Blocks and Plots
Following are the blocks that Lahore Motorway City comprises:
Garden Block (Residential Plots)
Overseas Block (Residential Plots)
Overseas Premium Block (Residential Plots)
Overseas Premium Block (Commercial Plots)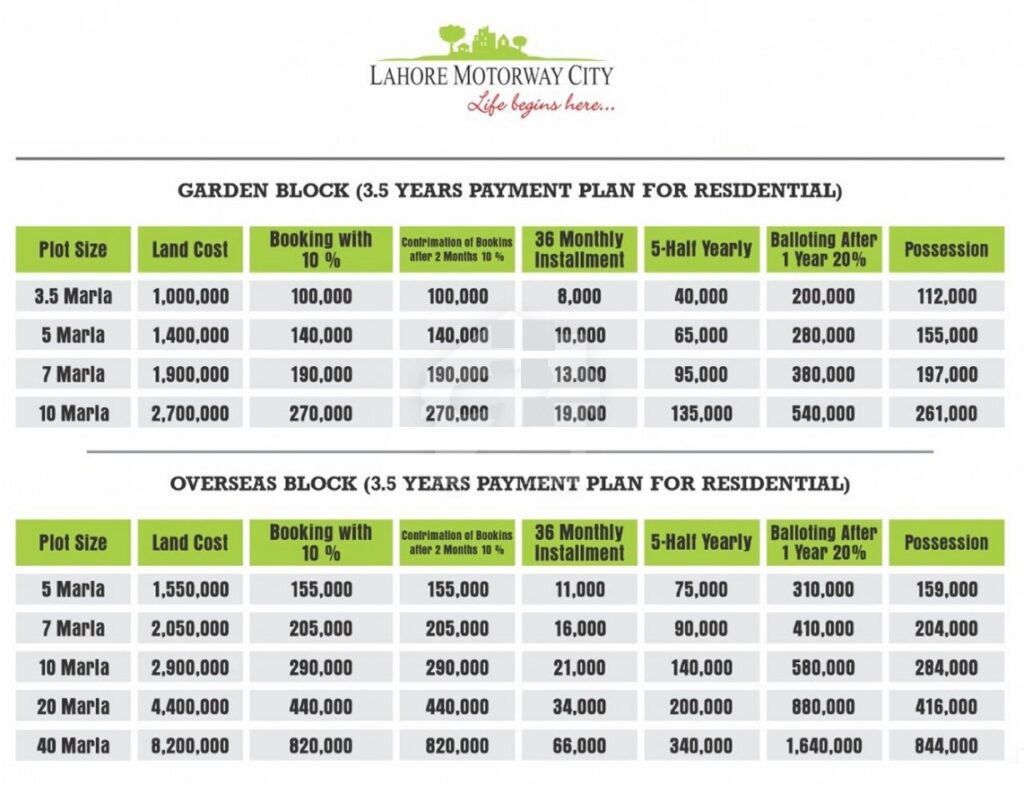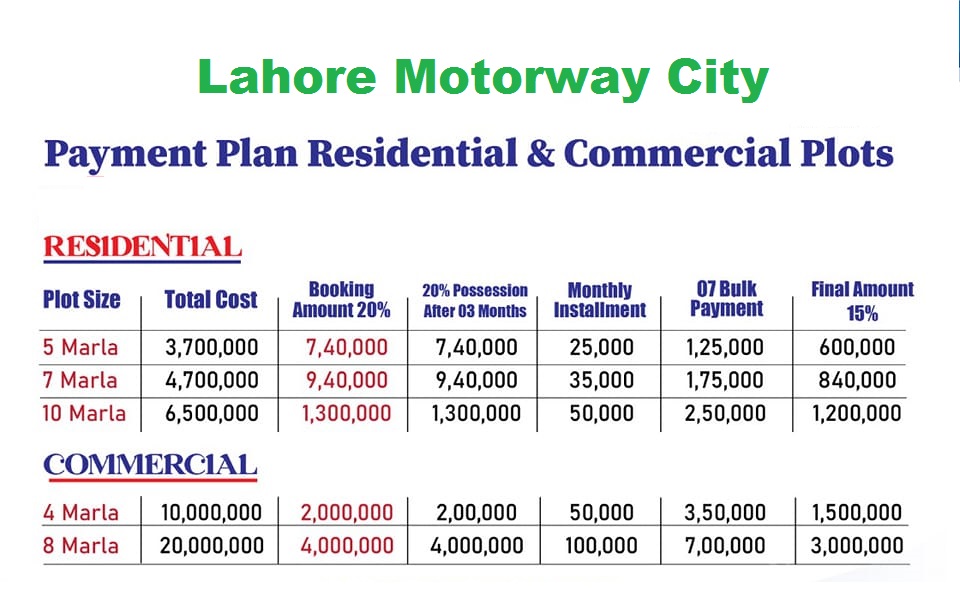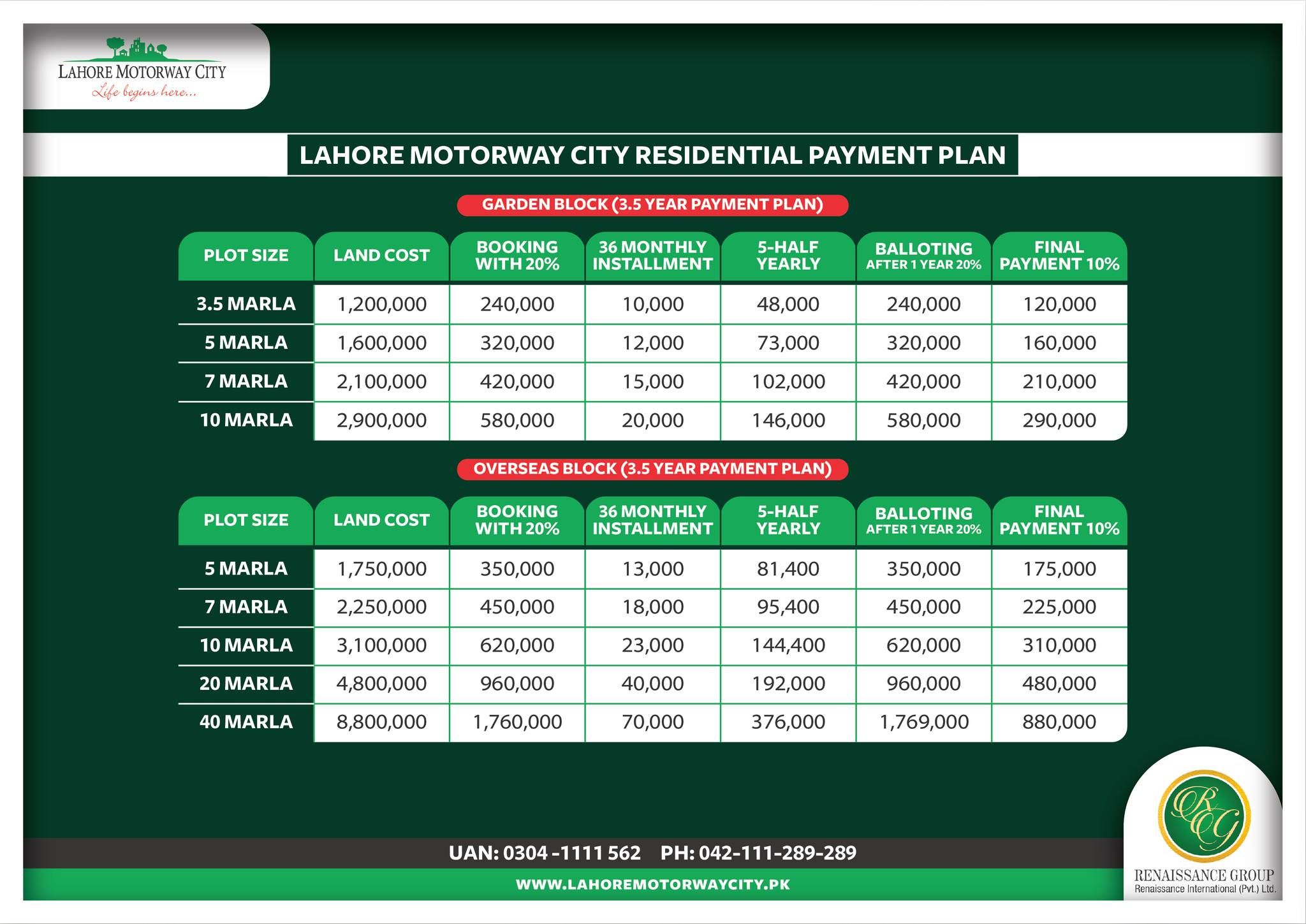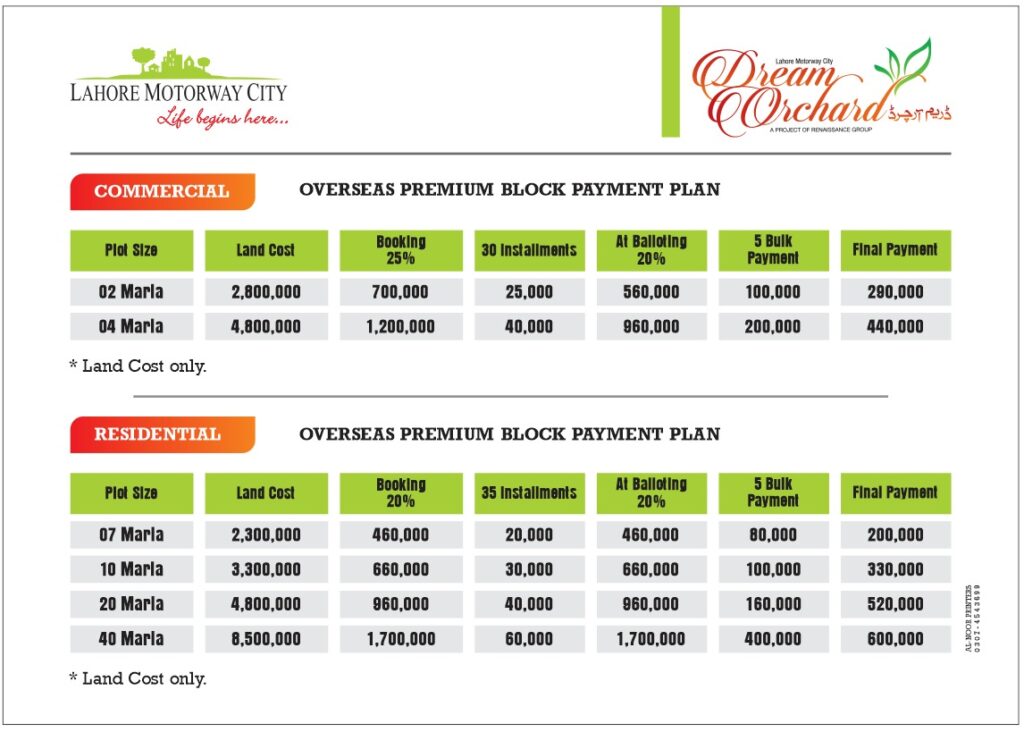 Latest Update on Development, Possession, and Balloting
The housing scheme's primary blocks will be granted ownership after building is finished. You can now reserve a plot in Block S Homes because those homes have been finished. The voting procedure for these plots is already underway.
The beginning of this process has not yet been validated by the deadline, according to several representatives. According to several undisputed reports, the developmental process will accelerate in the ensuing six to eight months.
"S" homes in LMC
A huge success in the Lahore Motorway City project is S Homes Block. At S Home Block, the worried management has recently constructed five Marla homes. Five Marla dwellings make up the type of homes; they might be single or double sections. 5 Marla homes in S Block Homes can be reserved for cash or easy payments.
On the other hand, the LMC housing society has the disadvantage of still lacking some basic amenities like gas and water. However, the proprietors have guaranteed that once the building process reaches its pinnacle, all fundamental amenities would be accessible.
Should Hold or Sell?
If you have purchased T-commercial plots, you already have two options, according to management. You might want to stay put if it takes another six to eight months to hold the election before a ballot is made public. You can wait much longer even if it hasn't been confirmed yet.
The third option is to sell these assets and transfer the investment returns to LMC ownership. Given that the rates for these plots are already quite low, it won't be a bad deal. In this way, you should also make a robust medium-term return margin assumption.
Sum Up
Lahore Motorway City is a fantastic place to invest. The society has received the appropriate department's approval, making it a safe real estate investment. Model homes have already been built and will be occupied on an 80 percent payment schedule.