Bahria Town, Islamabad
Situated in the heart of the city and located nearest to the Grand Truck Road (GT Road), Bahria Town, Islamabad is the flagship project of arguably the largest real estate field in Pakistan. This project is labeled as the first proper gated society of Pakistan that also provides world-class amenities to its residents.
Malik Riaz started this project in the 1990s in Pakistan and it became a well-known, appreciated, and highly utilized project in no time. A large number of investors looked into it and invested a huge amount of money. Its return to invest is another reason behind the popularity of this project. Bahria town has now have its branches in different cities of Pakistan. As of now, Bahria town is successfully making its name in the real estate industries of Lahore, Islamabad, Karachi, and Nawabshah.
Bahria town is also being home to a lot of overseas Pakistani's who do not have families in Pakistan and are accustomed to first-world living standards. You can purchase plots or houses in this block online from every corner of the world. The popular projects of Bahria town till now are as follow:
Bahria Town, Karachi
Bahria Town, Lahore
Bahria Enclave
Bahria Gold City
Bahria Rose Garden
Bahria orchard
Bahria Town, Islamabad
Bahria Town, Nawabshah
Another basic yet a major reason why people are always looking for the opportunities to live here is the consistent development work. This is the most appreciative part of the project in the entire Pakistan and particularly Islamabad. Some of the outstanding amenities that were never seen before are fool-proof security, underground cables, beautiful views, paved and well-maintained roads with green belts on both sides, educational institutes, hospitals, and parks. The infrastructure of Bahria Town is designed by professional designers who understand the needs and standards of its residents.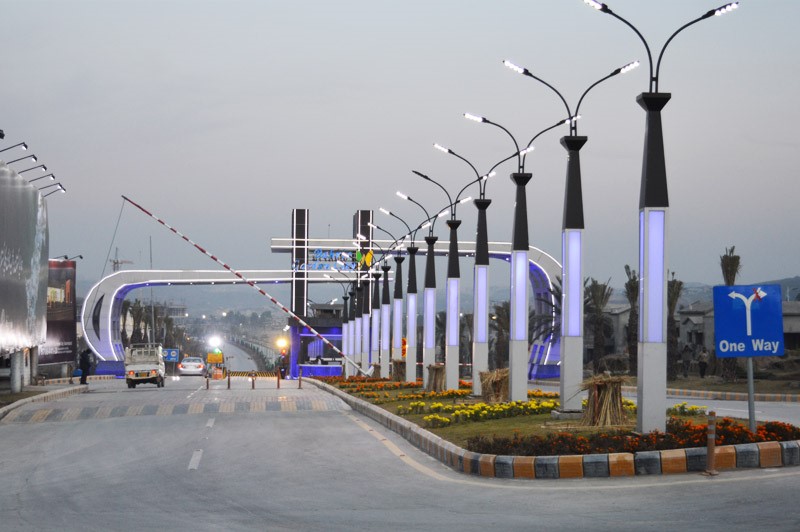 Bahria Town at a Glance
24/7 security system
Fitness centers
Shopping malls, cinema's, and parks
Community centers
Central mosque in each block
continuous power supply to each corner
the spacious and wide car parking area
walking treks
offers safe investment options in different ranges, as per your convenience
private grid stations
underground electricity cables all over the Bahria Town
One of the largest commercial hub in Town's premises- Civic Center
Parks and amusement centers for people of every age
Hospitals equipped with modern tools and professional doctors
Easily accessed through Islamabad Expressway and Kashmir Highway
Nearest to Giga Mall (GT Road)
The 150-feet wide main boulevard
Markets & pharmacies in and near Bahria Town, Islamabad
Commercial centers in Bahria Town, Islamabad are designed to cater to the daily and special needs of its residents. Here, one can simply walk around and access several stores, markets, shopping malls, and grocery stores within the community. Starting with Aytal Cash & Carry and Al-Basit Store, located at Bahria Heights 1, just minutes from Phase 1 Park, Bahria Town, Islamabad. The first is an easy-to-use store that sells a wide variety of cooking utensils, cosmetics, and other household items, while stocks / fresh vegetables, grocery stores, children's clothing, boats, typewriters, and typewriters.
Also, Baba Jani Mart in section 2 can be reached within a few minutes from Jamia Masjid Chaudhry Abdul Majeed. You can buy all kinds of groceries here, while the K & okhus Poultry Store is also operational just a few minutes from Grande Plaza, Category 2, Bahria Town. The store offers safe and healthy chicken products like whole chicken, unprofitable meat, and custom cuts. You can also find a range of ready-cooked and fully cooked chicken products such as kebabs, nugget, burger patties, chicken tempura, sausages, Mortadella pieces, puff patties, quiche, and samos. Other options in the Category 3 commercial area include SamDe Outfits (Clothing Store), Best Mart, and Mehak Tailors near Lilly Road.
Another well-known Al-Basit Wholesale Food Mart operates in zone 4 of the commercial sector near Bahria Heights 3. It offers a wide range of basic and simple ingredients and frozen meat at reduced prices. About a few minutes' drive from The Arena, you can find Al Jannat Cash & Carry at Bahria Heights 3, section 4. Citizens can buy a few household items and confectionery items, as well as everyday products such as rice, wheat, flour, tea, and -lentil. For the new product, there is the Yousaf Fruit and Vegetable shop, located just a few minutes from Commercial Avenue, Category 4 community. Also, bookaholics can get books and stationery from Kitab Rabta, located on Road A. Other options in Section 4, Bahria Town, Islamabad include M Mart, located on Corniche Road and Khaya Factree - a furniture store, near street 5. Both stores are far away. about 5 to 6 minutes from the stage.
In addition, in almost every section of Bahria Town, Islamabad also operates several pharmacies and pharmacies, selling prescription and over-the-counter medicines. For example, Alzainab Pharmacy in Phase 2, Bahria Town, can be reached in a few minutes on foot from Chaudhary Sidqi Park, and Phase 3 has Zulfiqar Pharmacy, located near Bahria Heights 4. Also, from Arena, Phase 4, in places it can reach Times Pharmacy within minutes. In contrast, Dr. Watson Pharmacy and Shaheen Chemist are under Class 5, Bahria Town, Islamabad. Both of these pharmacies also contain the merchandise, personal care products, child care products, cosmetics, and toys.
Mosques in Bahria Town, Islamabad
Bahria town is known for its largest mosques in the country and across Asia. The mosques are designed by the professional and highly experienced architectures that are aimed to make Pakistan a developed country in no time. The presence of mosques within or near the residence not only influences the decision to purchase but also makes religious obligations more difficult. Fortunately, Bahria Town hosts a large number of mosques within its borders. For example, Phase 1 has a Bahria Mosque, just 5 minutes away from Phase 1 Park, while other mosques in Phase 2 are marked - Masjid-e-Riffat Street 41 and Jia Masjid Chaudhry Abdul Majeed, assigned to 39th Street. The first is surrounded by greenery and is full of peaceful surroundings, and the second is one of the most beautiful mosques in the area, founded by Haji Amjed Mahmood Chaudhry in 2017. The well-maintained mosque has a distinctly air-conditioned prayer room for the women's hall and cleaning area, while the parking lot is also spacious.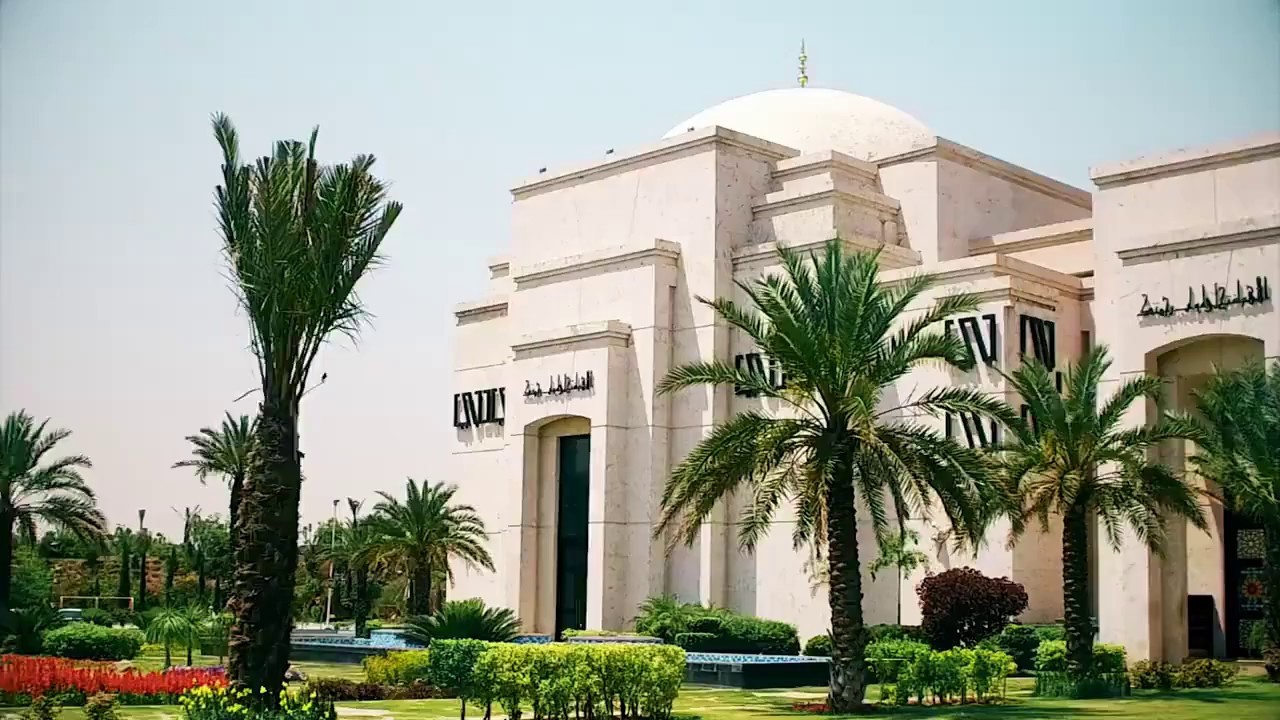 In addition, Phase 3 residents can fulfill their religious obligations at the Jamia Masjid Riaz-ul-Jannah, located on Road G, which is only 5 minutes from Phase 3 Mughal Park. Also, it is one of the most beautiful Muslim places in the area, with cooling facilities, car parking, and a peaceful environment. However, the Executive Lodges Mosque is just a few minutes from the Executive Lodges, with clean laundry rooms, a laundry room, and an air-conditioned prayer hall. The mosque also organizes large Taraweeh prayers for both men and women during Ramzan. Section 4 of the community also features three well-constructed mosques. These are Phase 4 Masjid (Mosque), located only 4 minutes on foot from Thena, while Jamia Masjid Mustafa and another mosque are about 5 to 7 minutes away on foot. The first is the large Jamia mosque in the community with an interior building and a magnificent structure. In addition, it only takes 5 minutes to reach the Masjid Khadijatul Kubra, Asna Ashri, near B Road, and the Mosque on Street 36 a 7-minute walk from the BnM Green Roof Top Garden, Section 5, Bahria Town.
About a minute drive from Cock 'N' Bull, you can find the Mosque section and the Jamia Masjid Azmat section 6, Bahria Town, near Central Avenue. Both Muslims are well-maintained and include prayer carpets, floor tiles, and clean bathrooms. Alternatively, from Street 32, Phase 2, Bahria Town, you can head to Safari Villas - 3 Mosque and Jamai Masjid Rashida. Both mosques are available within a 5-minute walk to Bahria Town Safari Villas 3.
Educational Institutes in Bahria Town, Islamabad
Approach to prestigious schools not only helps to provide quality education but also attracts low-income families in the area or project. Fortunately, a number of tertiary institutions are also operating in Bahria Town, Islamabad. Starting with ACE International Academy in Class 2, Bahria Town, the school is only a 5-minute walk. The school offers admission to Pre School, Kindergarten, IGCSE, and A-Levels.
It also has 46 fully equipped classrooms, computer labs, language labs, a well-equipped library, and a media center. The school is affiliated with the Cambridge Examination Board and follows the UK-based Curriculum approved by Cambridge International. ACE International Academy has a fully functional canteen, science and art platform, and also boasts of a variety of health care facilities. In addition, students can also find sports facilities such as basketball courts, a swimming pool, and playgrounds.
After that, the three City School campuses operate only 8 to 10 minutes away from Phase 2, in Bahria Town. The first is City School (PWD Junior Branch), an eight-minute drive in Block B, Basic Police, and the second is in Category B, PWD Housing Society. By comparison, it only takes 7 minutes to reach the third campus, located in the 3rd phase, the Gulrez Housing Society. It is one of the top-notch schools in Islamabad, offering well-rounded education from Playgroup to A-Level. The school follows a skills-based program, based on the UK national curriculum.
Roots Millennium Schools is one of the most popular schools in the area, about 5 minutes from Phase 5, Bahria Town. The school operates in Section 6, DHA Islamabad. According to its official website, it is an internationally recognized school from the pre-play team to GCE Advanced (A) Level. From Park Road, you can access the Stemma School System, located in Block F, Police Foundation, within 6 minutes, while the Oasis School System can be accessed within 3 minutes, listed on PWD Double Road.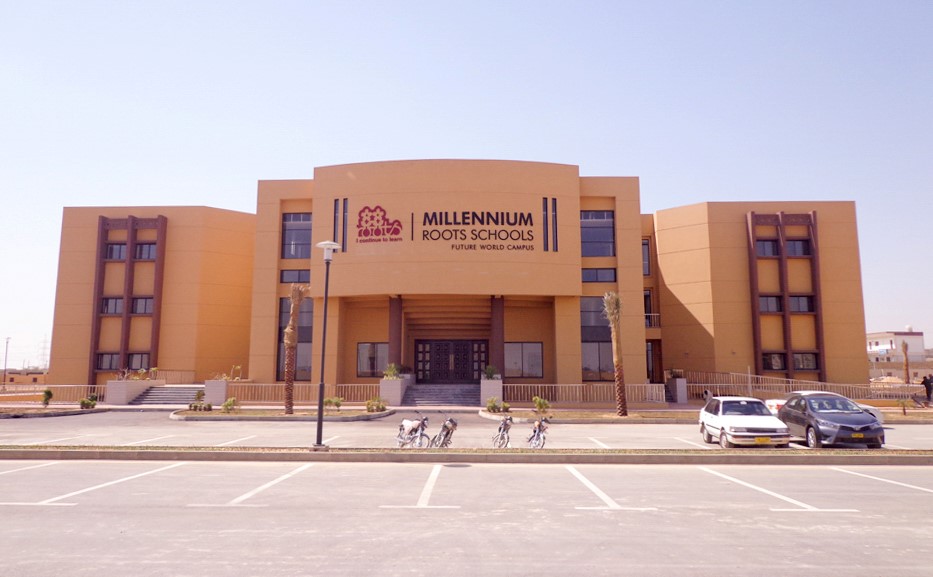 Parents can also send their children to Allies School, which is only available for 6 minutes in Section 2, Gulrez Housing Scheme. The school is a successful graduate of the Punjab Group of Colleges and offers admission from playgroup to matric. However, the Headstart School Police Foundation (PWD) Branch is only 5 minutes away from Block B, Police Foundation. In contrast, two branches at Bloomfield Hall School are located just a few miles from Section 5, Bahria Town. The first is in Block A, and the other is in Block C, the Police Foundation. Two branches of Dar-e-Arqam School are also accessible within 7 'minutes from the Executive Lodges Block. The first is Dar-e-Arqam (Bahria Town Campus), located on GT Road, and the second is Dar-e-Arqam Schools (Humak Campus), located on Kahuta Road, Model Town Humak. This well-known school is known for providing Islamic and modern education under trained teaching staff.
Roots International School (Richmond Campus), which is one of Cambridge's leading schools, is also just 10-minutes away from Islamabad Capital Territory. The school was established in 1988. According to its website, the school also offers O-Levels, HSSC / A-Level / IBDP, and Edexcel's IGCSE / Matric (Science & Arts) programs through various "Play-Way" methods.
Property for sale in Bahria Town, Islamabad
Houses for sale in Bahria Town, Islamabad possess artistic infrastructure, approachable location, and modern interior. Many houses in the community are newly built and are ready for ownership. Let's take a look at the current market trends of the properties found here. Potential buyers can buy well-designed mansions in Bahria Town, Islamabad, for PKR 28 lakh to PKR 4 crore. The expensive one has six bedrooms, six bathrooms, two American kitchens, a drawing-room, a dining room, a quarter of a servant, a storage room, and a laundry room. In addition, investors wishing to purchase 10 marla houses in Bahria Town, Islamabad, should keep a budget of PKR 90 lakh in PKR 4.5 crore clips. 10 marla houses in the community show 4 to 8 bedrooms, a spacious car park, many shops, and a tile/marble / woodwork.
When it comes to luxury lifestyle, you can buy 1 kanal house in the community. The demanded price of 1-kanal housing in Bahria Town, starts at PKR 1.3 crore, and reaches PKR 7.7 crore. 1 kanal house has bathrooms with Spanish tiles, sturdy wood, and attic ceilings with LED lights, well-maintained lawns, a beautiful TV lounge, and many rooms. Alternatively, by investing in the most valuable, real buyers can get 2 houses kanal at a price ranging from anywhere between PKR 3.5 crore to PKR 13 crore.
Plots for sale in Bahria Town, Islamabad
Placing sites is one of the best ways to save money over time. However, the above-mentioned value of public buildings varies according to the type of plot, location, and nearby services. That being said, the questionable price of 5 mall apartments in Bahria Town, Islamabad, starts from PKR 9 lakh, goes as high as PKR 9.9 crore. In addition, prospective investors can also get their hands on 10 marla buildings, which cost anywhere between PKR 11 lakh to PKR 8 crore. According to information from Zameen.com during the first half of 2019, Bahria Town, Islamabad, one of the most popular places to buy 10 marla sites under 1, ore crore in Islamabad.
Similarly, the price of 1 channel can range from a minimum of PKR 55 lakh to PKR 14 crore, while the sale price of 2 canal sites in Bahria Town, Islamabad starts at PKR 70 lakh, rising to PKR Ama -4.75 crore. Real estate prices vary because 2 canal sites are for residential purposes only, while 1 canal sites can be used for residential and commercial purposes. Fortunately, you can also make payments with installments.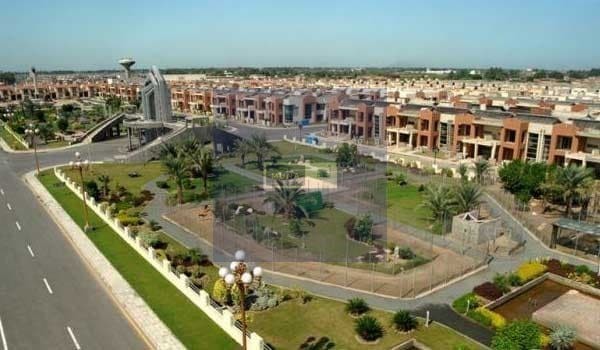 Apartments for sale in Bahria Town, Islamabad
Bahria Town, Islamabad, also boasts a diversified range of latest and modern residential apartments with exquisite interior and state of the art infrastructure. The price of public studio apartments starts at PKR 6 lakh and goes up to PKR 1.7, while the cost of 1-bedroom apartments in Bahria Town, Islamabad ranges from PKR 6.7 lakh to PKR 1.2 crore. The high-priced apartment features a building in the building, an electric backup, quick elevators, a gym, a defense, and security personnel.
Also, well-maintained 2-bed apartments in shops are sold anywhere between PKR 13 lakh to PKR 3.15, while 3-bedroom apartments in Bahria Town, Islamabad, can cost around PKR 30 lakh to PKR 2 crore. Buyers can also get 4-bed homes for a price ranging from PKR 99 lakh to PKR 1.7 crore. It is important to note that prices vary depending on the condition of the flats, their location (whether Rawalpindi or Islamabad), the corner or highway, and the visual structure of the flat (given / unheated) space.
House for rent in Bahria Town, Islamabad
Like selling price trends, real estate rental systems are also influenced by a number of factors. For example, the number of rooms, the proximity of adjacent objects, and the availability of essential resources such as gas, electricity, and water. We look at all of these things, combining monthly styles of locations located in Bahria Town, Islamabad, to help you make the right decision. Homes found for rent in Bahria Town, Islamabad include a bungalow-style interior and exterior, as well as a peaceful setting.
Medium-sized families can rent 5 marla houses in Bahria Town, Islamabad, for a lump sum of PKR 15 000 to PKR 85 000 per month. The 5 marla house usually has 3 to 5 bedrooms, a water disposal system, an attached bath, a drawing-room, and a study room.
In addition, 10 marla houses that are free in the community can be rented for 24 thousand PKR to PKR 1.8 lakh per month. In large families, 1 usually well-built houses are available for public lease. The monthly rental of 1 canal house in Bahria Town, Islamabad, starts from PKR 35 thousand and increases to PKR 3 lakh per month. Homes include world-class installation and renovations, fully equipped American kitchens, and more than one car park, while the monthly rent for the new service is provided for 2 house canal costs of around PKR 1.3 lakh to PKR 3.25 lakh per month. The homes have seven bedrooms, two staff quarters, four kitchens, a car park, and three floors.
Find Properties for Sale or Rent in Bahria Town Islamabad on ilaan.com
If you are looking for properties for sale or rent in Bahria Town Islamabad, feel free to visit ilaan.com. We have the largest range of houses for sale or rent in Bahria Town Islamabad, plots for rent in Bahria Town Islamabad, and apartments for sale or rent in Bahria Town Islamabad. Even commercial properties in Bahria Town Islamabad can be easily found on ilaan.com.