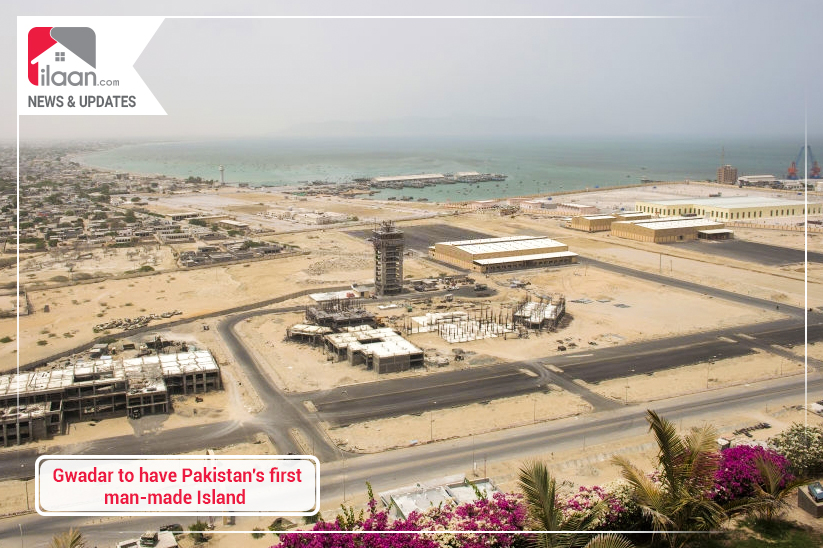 12
Feb
Gwadar to have Pakistan's first man-made Island
Gwadar: Gwadar is all set to have Pakistan's first man-made Island that would be built at a cost of over $10 billion. Named as "Chand Taara" Island, this project will represent Pakistan's flags moon and star will form the cities of the Central Business District.
Pakistan's first man-made island named Chand Taara Island will be built on the Marine Drive stretching towards Zero Point on the Coastal Highway, at a cost of over $10 billion. The project will also include a state-of-the-art amusement park, Grand Theatre, Art & Culture Museum, Concert Hall, International Expo Center, 5-star Hotel & Resorts, Shopping Malls, Waterfront Walk, and Shopping Promenade to name a few.
The mega-development which will be built around the Gwadar Tower expected to be Pakistan's tallest building has been detailed in the Gwadar Smart City Masterplan. The 75-page detailed report has been under development by the China Communications Construction Company a Chinese state-owned enterprise with assets of over $132 Billion and the Government of Pakistan as a joint-venture project.