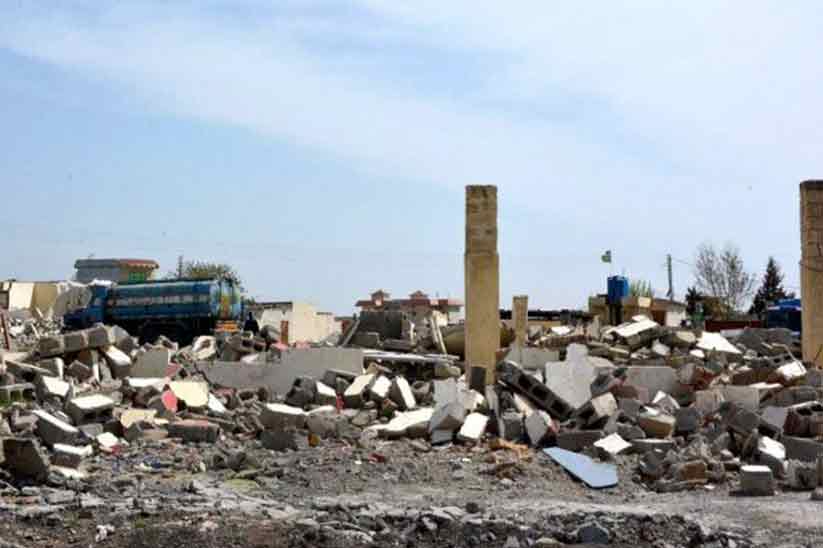 04
Apr
Encroachments razed in Islamabad's Margalla Town
Encroachment drive reached Margalla Town in Islamabad when the Capital Development Authority (CDA) razed illegal structures and encroachments. According to our news source, eight illegally constructed properties including houses and respective boundary walls in Mouza Pona Faqeeran area of Margalla Town were razed.  Carrying out the operation were officials of CDA and Metropolitan Corporation of Islamabad.
In the carried out operation on Monday, infrastructural units on state land were demolished whereas the CDA staff through the use of force put an end to all unauthorized commercial activities. All business activities that were illegal were halted. Even the animal sheds were not spared as they too happened to be on illegal land.
The Anti-Encroachment operation in Margalla Town of the capital of Pakistan was taken up and carried forward by the employees and officers of Enforcement Directorate, MCI officials, members of the ICT Administration, Islamabad Police and other relevant authorities. In addition, all concerned individuals were present at the scene. Counter-Terrorism Force was seen deployed to avoid any mishap. Heavy machinery was used for demolishing all illegal constructions in the operation.
This episode happens to be a part of the larger anti-encroachment campaign that is being witnessed in all parts of the country under the contemporary ruling government. It was the honorable Supreme Court of Pakistan that had last year issued orders to take back all the state land from the encroachers and illegal land grabbers.
Subscribe to Ilaan for trending tidbits and for staying updated with all relevant real estate news and blogs.