Khayaban-e-Amin
Khayaban-e-Amin Lahore is the project of Sahir Associates Pvt Ltd and after the success of DHA Lahore which set a standard of modern living, this project was introduced in 2005. The society offers residential as well as commercial plots that are well-developed within affordable price ranges.
Location & Division
Khayaban-e-Amin is the housing society which is located across Defence Road and falls at the southern side of Lahore. The society has an entrance of approximately 165 feet in width and contains DHA Rahbar on the side while Fazaia Housing School on the other side.
All main arteries of Lahore are linked with Khayaban-e-Amin which includes Multan Road, Raiwind Road, Ferozpur Road, Airport Road, Badian Road, and Ring Road. Various famous restaurants, schools, and hospitals come in the range of this society and it's quite near to Valencia and Wapda Town that is why it enjoys all the amenities enjoyed by the residents of these two societies too.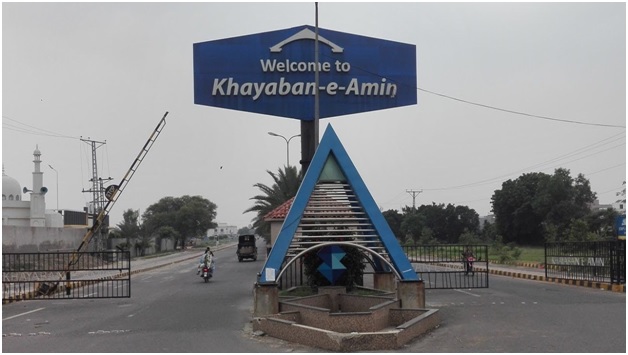 At A Glance
Thokar Niaz Baig at 12-minutes` drive
The wide entrance of 165-feet
Central mosques and parks
The prosperous neighborhood of Lahore
Offers transport service
Linked well to all prominent arteries of Lahore
State-of-the-art amenities such as restaurants, parks, schools, hospitals surround the society
Four-star community center
Community trauma center
Consistent supply of electricity, water, and gas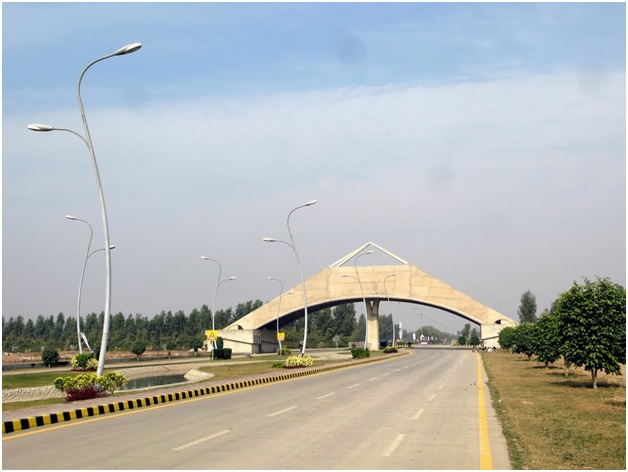 Amenities Available Near Khayaban-e-Amin Lahore
Schools, Colleges and Universities Inside and Near the Area
Schools
The few schools located within Khayaban-e-Amin are Sir Syed Aligarh Public High School in Main Boulevard Khayaban-e-Amin, Pak Turk School in G Block and E Block, Shiekh School in L Block, Unique High School, and Allied School in E Block.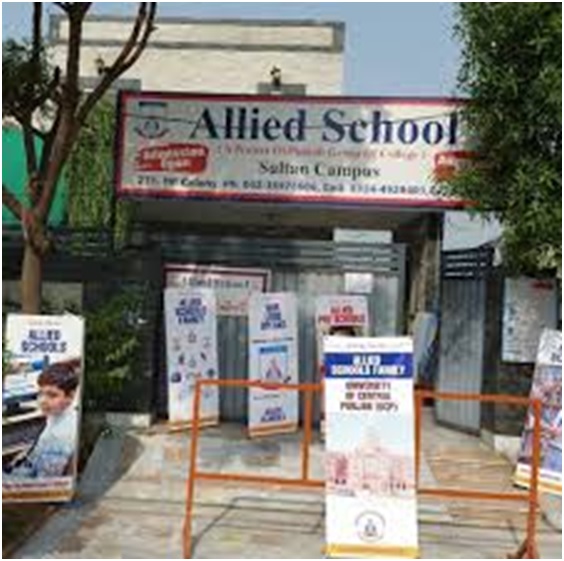 Colleges
Various well-known colleges which are located near the society are Sharif Medical and Dental College in Muslim Nagar Housing Society, Government College of Technology in Bhobtian, Continental Medical College near Defence Road, KIPS College near Ameer Chowk, and Pak Turk International School and College near Raiwind Road.
All these education institutes are about 20-minutes away from the housing society.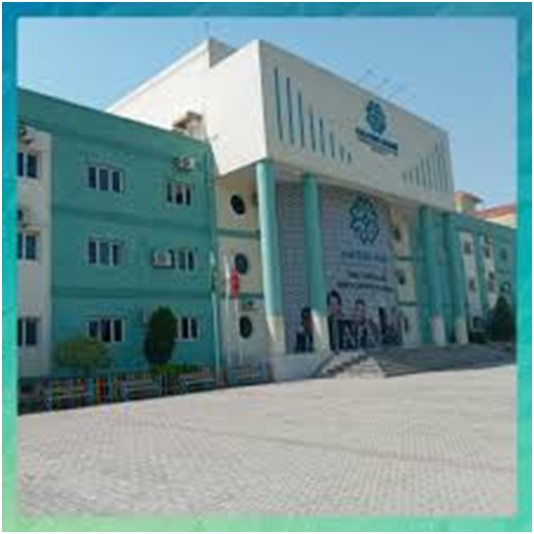 University
The society is surrounded by numerous top-notch universities such as Superior University in KotAraian, Beacon House National University in Beacon House Society, Nur International University in District Bahria Orchard, Institute of Art and Culture in Bhabtian, the University of Lahore on Raiwind Road, and COMSATS Lahore near Defence Road.
All these universities are at hardly 10 to 15 minutes from Khayaban-e-Amin.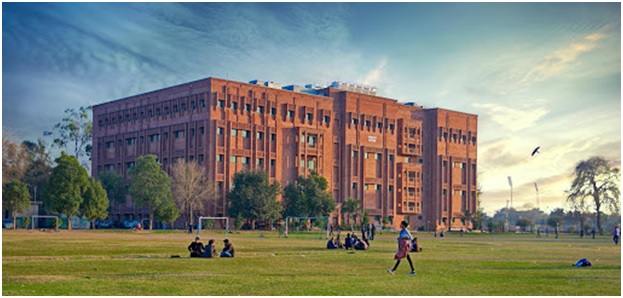 Transportation Facility
Khayaban-e-Amin has its own transport service which heads towards Jinnah Hospital and covers all main routes in between and residences of the society can avail of this shuttle service.
Other bus stands which are nearby are Ghala Mandi Bus Stop, Lahore Transport Company Bus Depot near Ferozpur Road and Kasur Road, and Gajju Matta Bus Stop,
These bus stops are about 15 minutes` distance from Khayaban-e-Amin. While other transportation modes are Careem, Uber, Taxi, and Rickshaws.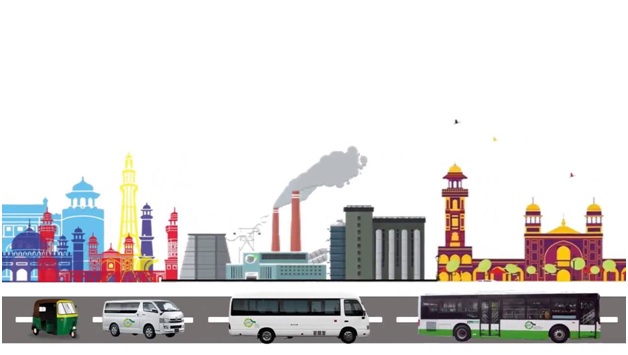 Medical Facility
There is a requirement for medical facilities when you are living anywhere and to cater to this need of residents, there is Shaukat Khanum Hospital 12 Km away from the society, Mumtaz Bakhtawar Hospital in Gul Afshan Society, Citi Hospital near Defence Road, Bahria International Hospital in Bahria Town Sector B, Hameedah Memorial Hospital in Valencia Housing Society, and Tree Tops Eye Center in NFC Society.
All these hospitals are about 7 km to 13 km away from Khayaban-e-Amin and easily accessible by the residents of the society.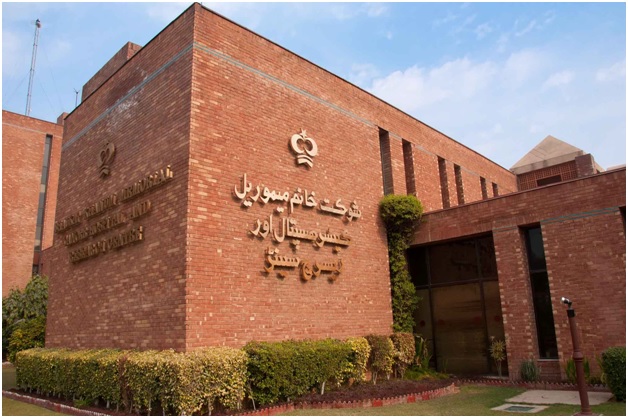 Mosques inside and near Khayaban-e-Amin
There are numerous mosques in E Block of Khayaban-e-Amin for the residents to offer their prayers easily. The mosques in the range of the community include DHA Rahbar Mosque in DHA Rahbar, Jamia Mosque Sector-I, Khizra Mosque Valencia, Lake City M-1 Mosque, and Anwaar-e-Madeena Mosque in Fazaia Housing Society.
The nearby mosques are Masjid o Imam BargahJageerShahzada Ali Akbar, Imam Bargah Mai Sardara, Imam Bargah Bait-Tur-Rzza, and Imam BargahHaideria Green Town. All these mosques are hardly at 15 km to 20 kilometers distance from Khayaban-e-Amin.
There are some temples in the range of the society for the Hindu community and these include Old Bansi Mandir on Aibak Road, Mandir Bherustan on Pur Ghazi Road, and Shri Krishna Mandir on Rizvi Road.
Apart from this, there is St.Mary`s Church which is at 17 minutes` drive from Punjab University Employees CHS near Tariq Ismael Road.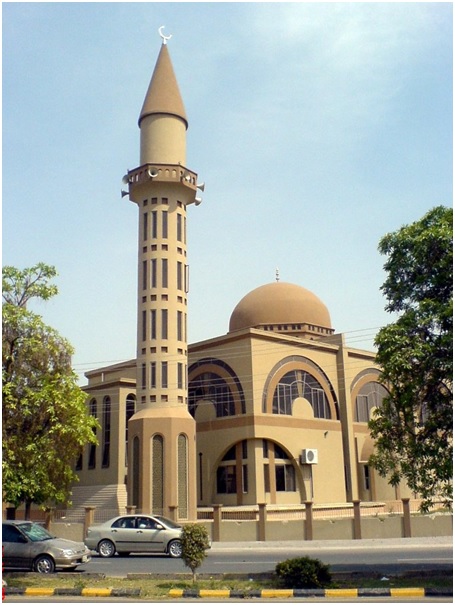 Bank facilities Near Khayaban-e-Amin
Sometimes, you might have the urgency for money and the bank is closed, then the facility which helps you out at that moment is ATMs nearby. There is Allied Bank and Muslim Commercial Bank (MCB) in Khayaban-e-Amin along with ATMs.

Commercial Area of Khayaban-e-Amin
Restaurants and Cafes inside and near Khayaban-e-Amin
Restaurants:
The development of the housing society is still in process that is why it has only one restaurant in Khayaban-e-Amin and that is Khayaban Restaurant & Hotel. There are nearby restaurants that facilitate residents with traditional and continental food and these are Dino S Pizza, The Lahori Restaurant, Virk Restaurant, Maliha`s Pizzeria, Domino`s Pizza, Zee Grill, Burger Chalet, and Yasir Broast.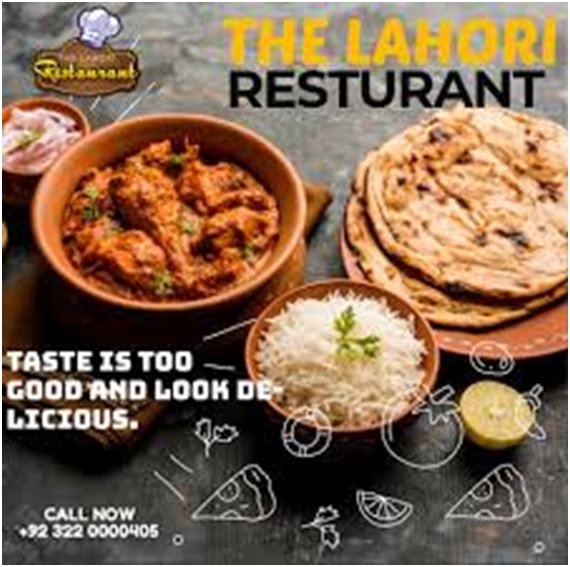 Cafes & Bakeries:
There are different cafes in the range of residents such as Momis Patisserie, Gloria Jean`s Coffees, and FooDays Café. The bakeries near Khayaban-e-Amin are Cakes & Bakes, Waffle on Bakery in Valencia Housing Society, and Gourmet Bakers & Sweets in DHA Rahbar.
Mall inside and near Khayaban-e-Amin
There are no malls in the range of the society because the project is still under construction, but there are various malls and mini-marts in neighboring areas of Khayaban-e-Amin, such as Al Karim Cash & Carry near Sunrise Road, Marhaba Valencia Mall, Lake City Shopping Mall, Safari Mall in Bahria Town, and Usmania Tower in Valencia.
The malls at 25 to 30 minutes` drive are Amanah Mall on Link Road, Emporium Mall By Nishat Group near Abdul Haque Raod, ZamZam Mall in Johar Town, and Mall of Lahore near Tufail Road.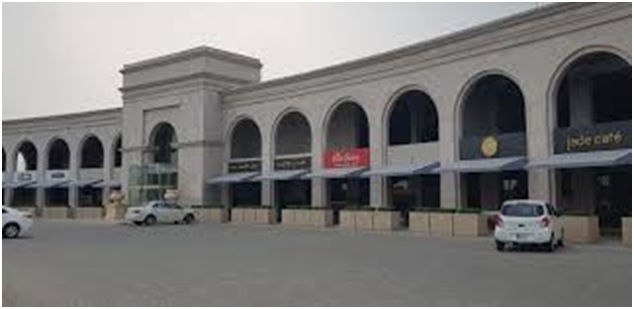 Spas and Beauty Salons Near Khayaban-e-Amin
The saloons which are located nearby are Depilex Beauty Clinic, Royal Hair Dressers & Beauty Parlous, Daisy`s Look Beauty Studio in Valencia Housing Society, Bridal Lounge in NFC Housing Society, and Dolly Rocker`s Ladies Beauty Bar near Labor Colony Road.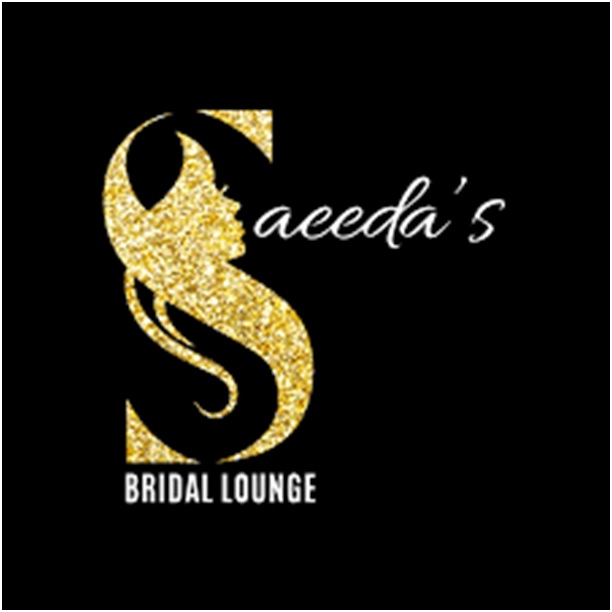 Parks inside and Near Khayaban-e-Amin
There are parks in Khyaban-e-Amin in each block of it which includes Model Park in C Block, Khayaban-e-Amin N Block Park, E Block Park, M Block Park, G Block Park, B1 Block Park, and L Block park which is a Mini Zoo too with various zoo animals and birds inside, all locked in cages and surrounded by Greenery.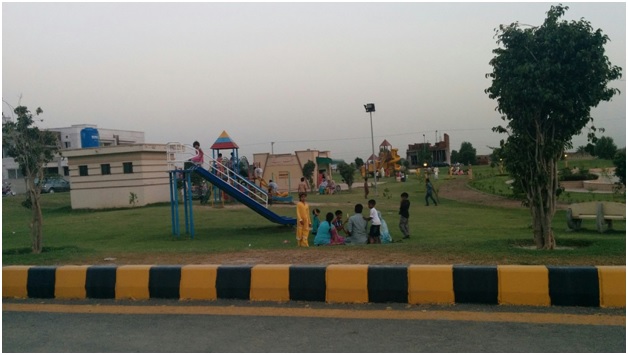 Sports-Oriented Facilities
Khayaban-e-Amin has its huge cricket ground in A Block where the arrangement of events and tournaments take place which is arranged by the society.
Other sports complexes near the society are Dream Garden at Defense Road, Badminton Club in A U.E.T Housing Society, Maulana Johar Ali Sports Complex in Johar Town, and Academy of Cricketing Excellence (ACE) in DHA.
Gyms
There are a few gyms located near the society and they are Workout Fitness, Slim Fit Fitness Center, Fitness Gym, Fitness Time Gym, and Solo Fitness Gym. All these gyms are 10 to 15 minutes away from Khayaban-e-Amin.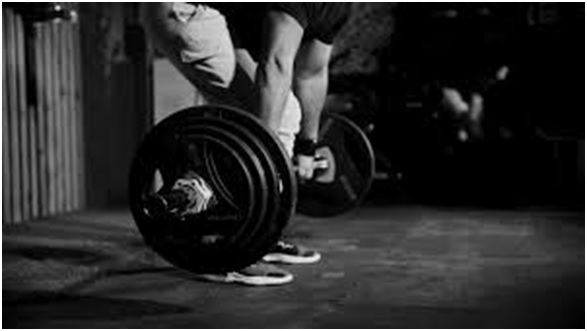 Properties for Sale in Khayaban-e-Amin
House for Sale in Khayaban-e-Amin – Price Trends
The sale trends of houses for sale in Khayaban-e-Amin Lahore are 5 Marla houses ranging from Rs 30 Lakh to Rs 1.5 Crore, 10 Marla houses range from Rs 1 Crore to Rs 1.5 Crore. There is a facility for paying the total amount in installments.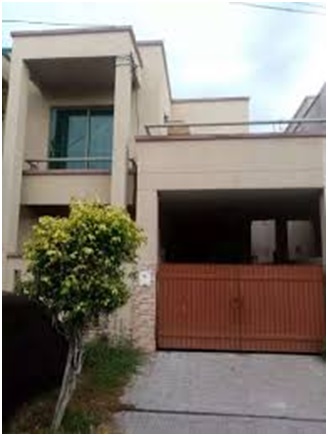 There are plots of 5 Marla, 10 Marla, and 1 Kanal which investors like to invest in most commonly. 5 Marla residential plot is for Rs 90 Lakh and goes up to Rs 50 Lakh, 10 Marla plots range from Rs 6 Lakh to Rs 76 Lakh, while 1 Kanal plots are from Rs 35 crore to Rs 1.85 crore, and 2 Kanal residential plots ranges from Rs 80 Lakh and Rs 15 crore.
A studio apartment in Khayaban-e-Amin is of about Rs 30 Lakh, 2-bedroom and 3-bedroom apartment ranges from Rs 35 Lakh and goes to Rs 50 Lakh.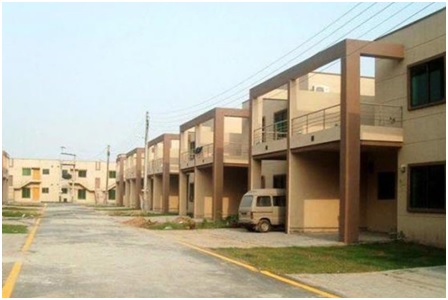 House for Rent in Khayaban-e-Amin – Price Trends
There is the availability of a great number of furnished and unfurnished houses for rent in Khayaban-e-Amin Lahore and the rent tends of the society are 5 Marla houses for Rs 14 thousand to R 40 thousand on monthly rent, while 10 marla house is for Rs 55 thousand on per month rental basis.
Flat for Rent in Khayaban-e-Amin – Price Trends
The one-bedroom apartment in Khayaban-e-Amin ranges from 10 thousand to 15 thousand per month while 2-bedroom apartments are 15 thousand to 20 thousand per month.
Prominent Areas Near Khayaban-e-Amin
Bahria Town, Model Town, Valencia Housing Society, Wapda Town, Fazaia Housing Scheme are nearby
Allama Iqbal International Airport is 32 Km away
Kahna Railway Station is 9-minutes away
Lahore Wildlife Park is 18-minutes away
Shaukat Khanam Hospital is 12 Km away
The University of Central Punjab is 13 Km away
Lake City wildlife park is at 10 minutes` drive