Near By Areas Plots for sale in Allama Iqbal Town
Lahore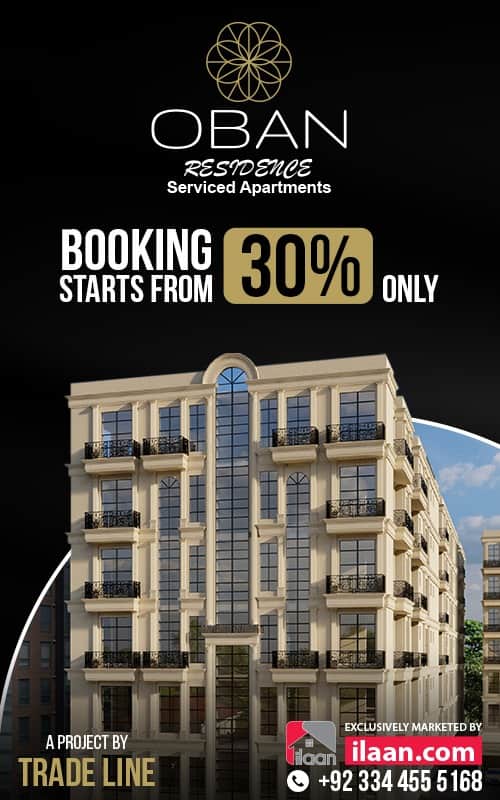 Plots for sale in Allama Iqbal Town, Lahore
Plots for sale in Allama Iqbal Town, Lahore
Being an easy approach Allama Iqbal Town is known for its limelight location, wide range of facilities, and diversified types of plots available for sale in different blocks in all 22 blocks. Beautiful location and most convenient payment plans are offered. Its prime location makes it one of the most demanded places out of all other towns of Lahore. Properties here are appreciated for their increasing prices and unlimited benefits. Residing here would let you connected with the entire world all the time. Hospitals, Pharmacies, Opticians, and every other kind of medical institutes are located in several blocks of Allama Iqbal Town. These medical institutes let you avail the first aid services in case of an emergency. Each hospital has the proper medical staff and ambulance services. When we talk about the fun places where you can go and have some recreational time with their families. One of Lahore's largest and famous park, known as Gulshan-e-Iqbal is also located here in the Gulshan Block of Allama Iqbal Town. A wide range of eating spots is also located on the main boulevard of Allama Iqbal Town. You will find the best eating places of Lahore here. From Chinese to continental, Turkish, Italian, and Pakistani, you will find a wide range of all type of eateries here. Desi food is served by a wide number of local restaurants round the clock.
One of lahore's biggest market Moon Market is also found here. This market is a complete solution for your entire need. If you are looking for cloths, linen, grocery, accessories, stitching, toys, or furniture, this place is your one stop solution. You can get all of these on your finger tips. For some rest and recreational activity you can eat your desired food from this very market to get access to your favorite restaurant in no time.
This enormous and excellent residential and commercial area is divided into 22 blocks and a few of them are mentioned below
Asif
Badr
Chenab
College
Ulshan
Huma
Jahanzeb
Khyber
Kamran
Karim
Kashmir
Mehran
Nargis
Neelam
Nizam
Nishtar
Pak
Raza
Ravi
Sikander
Sutlej
Umer
Zeenat
Plots in Allama Iqbal Town are available for sale and they differ in prices. You can get plots in your desired block that will fit your location needs. Inspite of being an old town, you will still get plots here as per your will and need.
plots for sale in Allama Iqbal Town, Lahore


As being one of largest business hubs in Lahore, it is highly recommended for business personalities to purchase commercial plots in Allama Iqbal Town. Excessive business activities let you earn a handsome amount and the amount benefits you more when the land is yours. The commercial plots for sale in Allam Iqbal Town are offered in wide range and are easily accessed through ilaan.com. These plots are located in diversified blocks and they are located at the center of the reaching point. Establishing your business in Allama Iqbal Town by purchasing your plot is not an issue anymore.

Commercial plots in Allama Iqbal Town are available in different sizes and higher prices. you can get your desired size of plot that include 3, 5, 10, 15 Marla and 1 or 2 Kanal. These plots are widely available because these are the source of investment and selling of these plots is also a business. You can sale these plots on higher rates even the next day of purchasing the plot. As already mentioned, the prices are higher because of numerous facilities and land value.


Residential plots for sale in Allama Iqbal Town, Lahore
There are various residential plots for sale in the Allama Iqbal Town, Lahore. All the blocks of the Allama Iqbal Town, Lahore are enormously blessed with natural resources such as water, gas, electricity which makes this area an excellent residential and commercial solution. Prices offered for the residential plots for sale in Allama Iqbal Town, Lahore are not too low due to location and resources. The most popular residential plots in the Allama Iqbal Town, Lahore are 5 and 10 Marla or 1 or 2 Kanal. Smaller plots cost less to build a house depending on your accommodation need. Purchasing a larger plot in the Allama Iqbal Town, Lahore is also the best investment as the rate is being doubled in no time. The profit is guranteed and you are always going to get more than what you saw. Numerous plots in the Allama Iqbal Town, Lahore lets you find you the one that fits your financial plan and dimensions. Many people every day get their desired and best selling plots in Allama Iqbal Town, Lahore through the official laan.com website.

In addition to the small plots that are easy on pocket, there is an utter need to talk about the 1 or 2 Kanal plots for sale at the Allama Iqbal Town, LAhore. These properties are highly recommended by investors who are willing to make a big profit in a very short time. Houses built in this area are ideal for large families with 5-7 family members. These buildings are less expensive than smaller plots but still more expensive compared to the rest of the city. Residential properties for sale in the Allama Iqbal Town, Lahore is the best decision you should not think twice before making as you see the value of land in the Allama Iqbal Town Lahore increasing daily. It is all justified to state that the amount of money you invest in the Allama Iqbal Town, Lahore will give you a huge profit in the shortest duration.



If you are drained out of looking for the best property in Pakistan, it's time to sit back as we got your back! ilaan.com is the top digital property portal of Pakistan where you can find the best property that fits your location needs, financial plans, and budget. Property from every corner of Pakistan is listed here with complete organization and formatting. If you are looking for plots in Allama Iqbal Town, Lahore, you can simply visit ilaan.com and find the best plots for sale in Allama Iqbal Town, Lahore, that too in different locations, budget, and other amenities that you prefer to avail.


Popular Searches
Plots for Sale in Allama Iqbal Town, Lahore
Plots for Sale in Other Areas of Lahore