Women's Day 2021 Celebrations at ilaan.com – Honoring the Girl Power
Women is the basic pillar of our society and ilaan.com is very well aware of its importance and the role played by this gender in this society as well as in the lives of each one of us. If you look around, every precious relationship of your life will be revolving around the woman.
The women`s day celebrations were conducted on ilaan.com right on the accurate day of women, 8th March 2021. Special mugs were printed, each with the names and designations of all women present in the firm. Each of these mugs was filled with various sorts of chocolates and this entire pack was presented to all women one by one to admire their presence.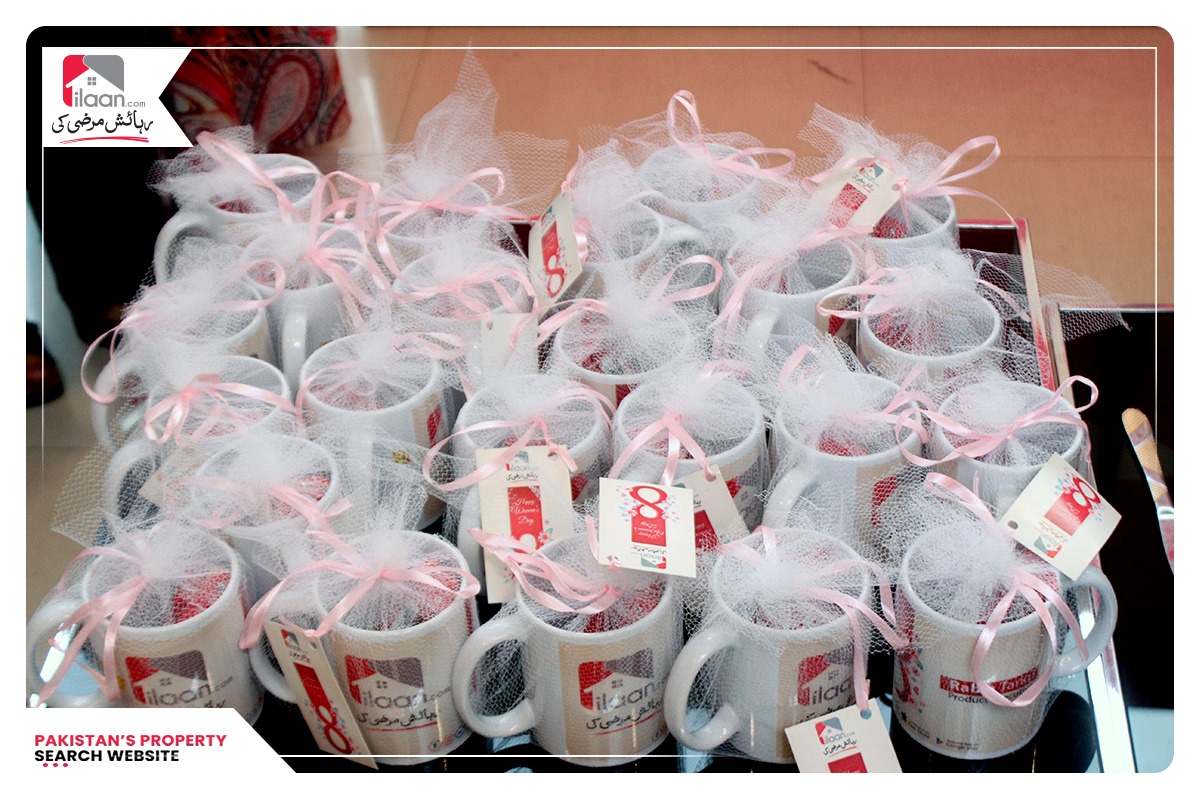 ilaan.com does not leave even a single chance of making its employees feel special, especially when it was women`s day, the organization found it their duty to make them feel special and gift them these souvenirs. The souvenir distribution Ceremony was followed by the Cake Cutting Ceremony. ilaan.com has fully carried out its duty by giving full contribution in celebrating International Women`s Day at its best.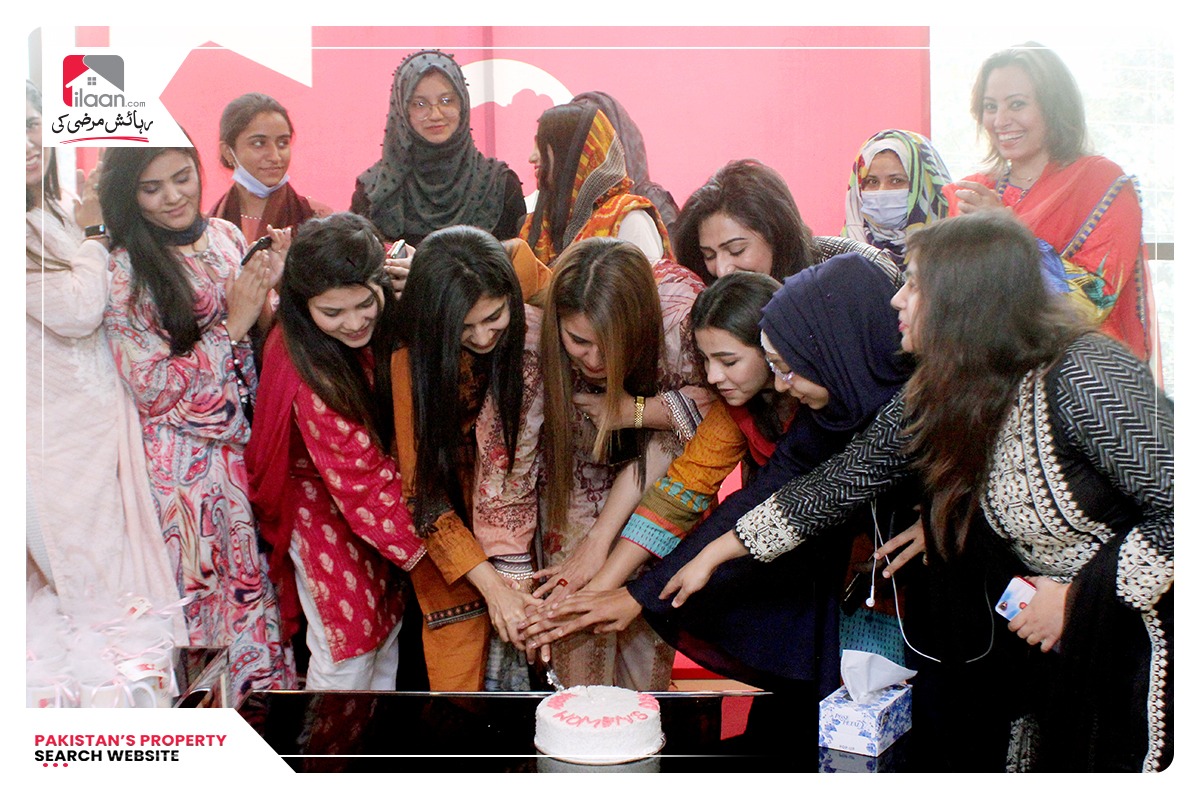 The backdrop of the event was specially designed by our best designers who were women themselves so they carried out their job all by heart, feeling their existence and importance in this society. Furthermore, the female staff was all dressed in the most elegant looks, spreading their feminine charm all over, and why won`t they, it was their day! The only day of the year which belongs to them, alone.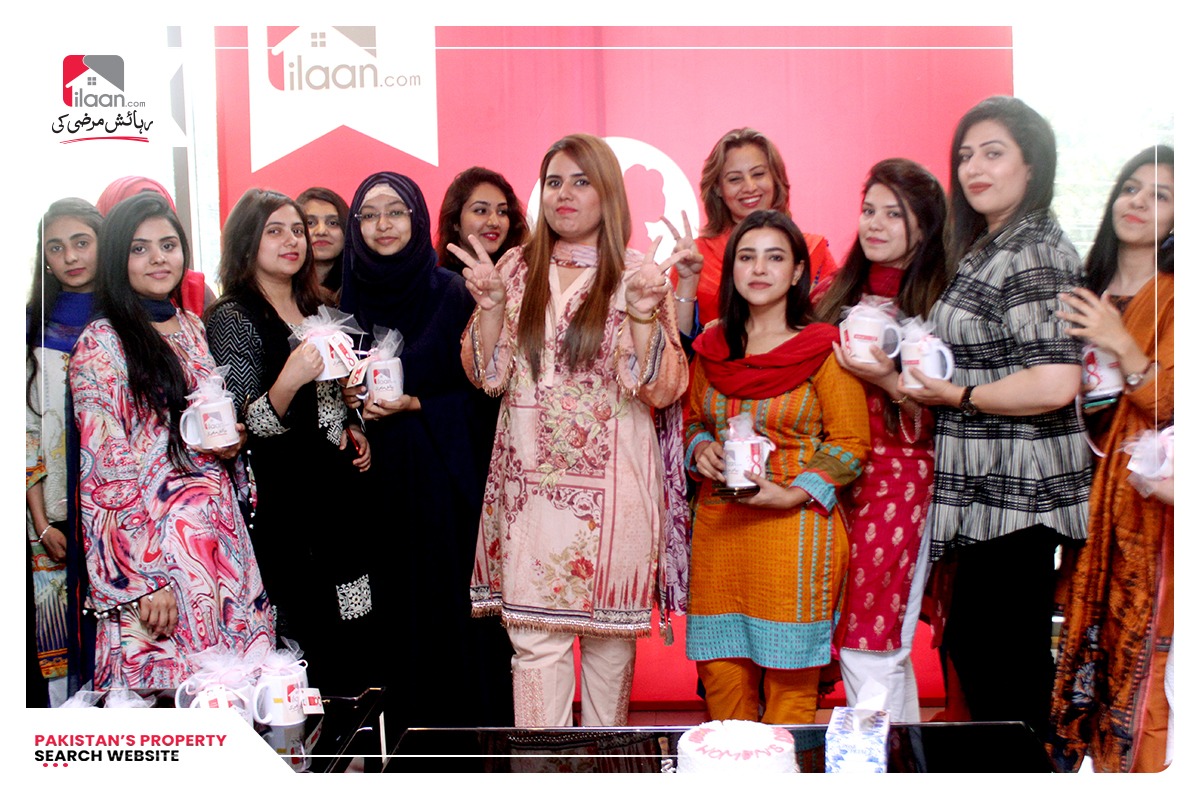 HR of ilaan.com, who herself is a female figure, directed the whole event and got done with all the arrangements of the event herself. This is how the system in ilaan.com works. All its employees, seniors, and heads find no shame in making any kind of arrangement on their own, coming forward, and leading to get the work done.
The CEO of ilaan.com also recognized the efforts of women in their organization, as they have their huge contribution in every department. Today, women are leading in every field, so does in the real estate sector.
ilaan.com believes in gender equality, hence, it encourages women too to become part of its team and have the opportunity of showing off their talent, utilizing it in the best possible manner for the welfare of the company, as well as for her growth.