Which Banks are offering Mera Pakistan Mera Ghar Loans?
In today`s era, with increasing prices of everything around, a salary holder can only buy a plot or a house of his own in his dreams. Unfortunately, the majority of our population consists of salary holders who already have a huge burden of their families on their shoulders.
In such a situation, how can he own a house? Of course, it costs a lot!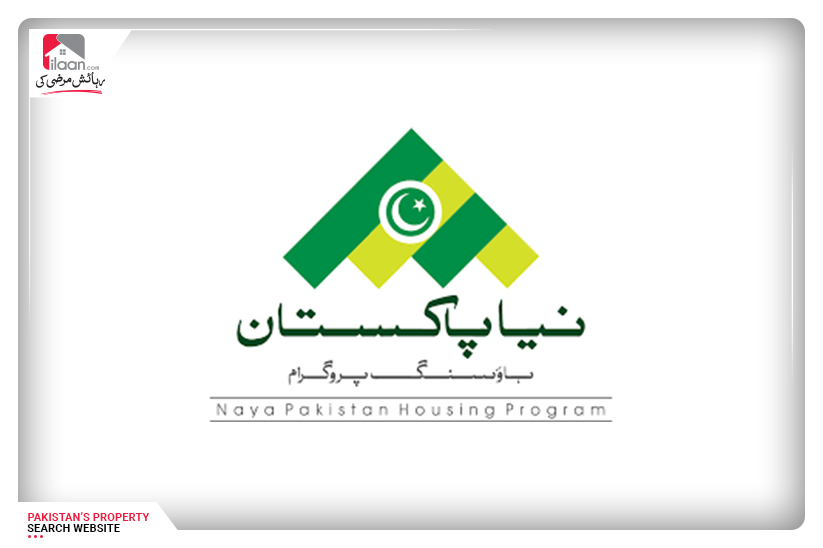 But now, as they say, there is always a solution for everything, there has come a wonderful solution to this too. We will not get into what this government has done for Pakistan and whatnot, but one thing we will have to consider is their introduction of Mera Pakistan MeraGhar Loans under Naya Pakistan Housing projects.
You can now get loans from various banks as per this scheme, and different banks offer different packages and limits. Below is the detailed review of the requirements, eligibility criteria, and packages of different banks that are helping salary holders in buying and building the house of their dreams, to live their dreams.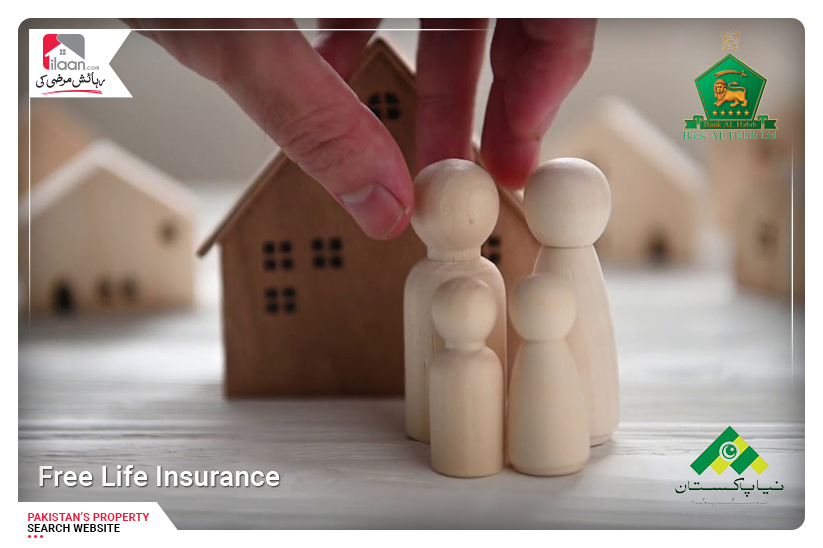 Bank Al Habib:
Bank Al Habib in collaboration with the Government of Pakistan and with the full support by State Bank of Pakistan, is offering a flexible and affordable House Financing Scheme. By availing of this scheme, you can own a house of your own and secure your and your family`s future.
This facility is available on Al Habib Bank`s all Conventional as well as Islamic Branches. The key features of this policy are that you get free life insurance, financing up to Rs 5 Million, funded markup rate, you can avail it for up to 20 years, quick processing.
If you have many ideal places to start looking for houses for sale, it is time to start your research. The loans by Bank Al Habib are waiting for you to make the best use of them.
Additionally, the documentation of this process is quite easy and no fatigue you will have to face. Also, there are no restrictions and charges on early repayment so you can comfortably pay the amount as per your convenience, while the house or plot will be already yours!
Moreover, you can choose the payment plan of 10 years, 15 years, and 20 years, whichever suits you the best.
Eligibility Criteria
Any gender holding valid CNIC, no matter they are resident or non-resident Pakistani.
One should be a first-time homeowner and there will be one unit per household.
One person can avail of subsidized house loan amenities only for one time in life.
In minimum monthly income of the applicant should be Rs 25000/-.
There should be a minimum of 2 years' employment period for salaried.
For business individuals, they will have to give at least 3 years of proof of business
For self-employee professionals, there is the requirement of 2 years of proof of business.
Age requirement goes like this: 60* years for salaried individuals and 65* for self-employed Businessmen.
And this is it, how Amazing!
National Bank of Pakistan:
National Bank of Pakistan also has its share in this wonderful program of lending loans to individuals trying to build a house of their own. You can purchase a complete residential property via this bank, purchase a plot & carry out construction work, or even you can also ask for this loan from them for the construction process to initiate on your plot.
List of Required Documents
Loan Application Form along with CF Undertaking and should be original
Valid CNIC of the applicant as well as its Co-partner, the copy of it of course
2 passport size color photographs of Co-Partner and applicant which should also be original
There is a requirement of an undertaking for the first-time homeowner and that should also be original
Title Document of the property for a mortgage and its copy will work too
Direct Debit Authority & Employer`s certificate according to which payroll account maintenance will continue with the Bank lending money
There should be proof of your employment which can be original or a copy
The salary slip can be a maximum of 60 days old
And here you are done with it!
Allied Bank
As announced by the State Bank of Pakistan regarding the scheme for markup subsidy on House Financing, Allied Bank has also collaborated with it in this cause. Forget looking for houses for rent when you can purchase a house of your own with a handsome amount of loan provided by Allied Bank. This step is taken to promote employment generation, social wellbeing, and economic development in Pakistan.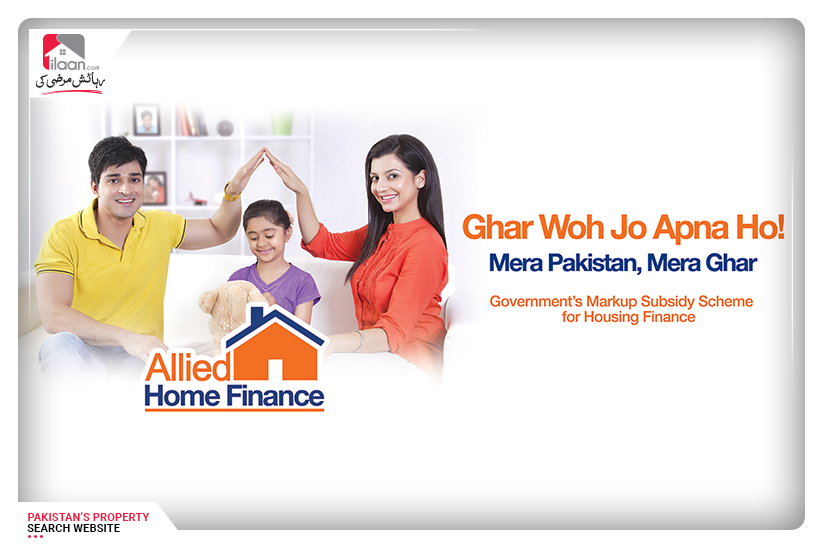 Mera Pakistan MeaGhar is specially designed for salary holders and low-income individuals as mentioned above, so this bank is also fulfilling all those needs of new home builders, construction work progress, and extension of the house.
Description of the Product
House/Apartment Purchase
This sort of financing is for the newly constructed housing unit or apartment which is not more than one year old from the applied date.
House Construction
You can avail this type of financing on a plot which you have already own but need the money for construction work to start there. So, this financing is affiliated to both, purchase of the plot and the construction of your plot to take place over it, but this should be done within the given limit.
Plot Purchase and Construction of Houses
This type of financing is for buying the plot and construction of a house over the same plot, following all terms and conditions which also includes the maximum price of the housing unit, as well as the maximum amount of financing, should not be crossed.
Now you have the view of some of the relevant banks offering Mera Pakistan MeraGhar Scheme-based loans. If you want one for yourself or any of your friends or family member, you are on your own to proceed or give proper guidance to anyone regarding it.
Good Luck with your mission and whatever you do, do it safe and sound in COVID-19`s crucial time period!