Top 5 Areas in Bahawalpur to Find Affordable Plots during COVID-19
If you have been following this series on our blog, you might know that we have covered the best areas in Lahore and Karachi where you can find affordable plots, especially during this pandemic situation. After covering the city of lights and the city of food, how can we ignore the city of Nawabs?
Without wasting any further time, let's discuss the best areas in Bahawalpur where you can find plots for sale at very reasonable prices and get one step closer to your dream of constructing a house.
DHA Bahawalpur
Defence Housing Authority (DHA) is a new and rapidly developing society in Bahawalpur. The society, since its inception, has become a popular name in the real estate market of Bahawalpur. Not just Pakistanis but overseas nationals as well are taking interest in this project. In the last couple of months, DHA Bahawalpur has become a go-to investment option in the world of real estate. The society offers plots for sale in different sizes. The prices are reasonable at this point in time but they are expected to increase in the next few years considering the rapid growth and development in the area.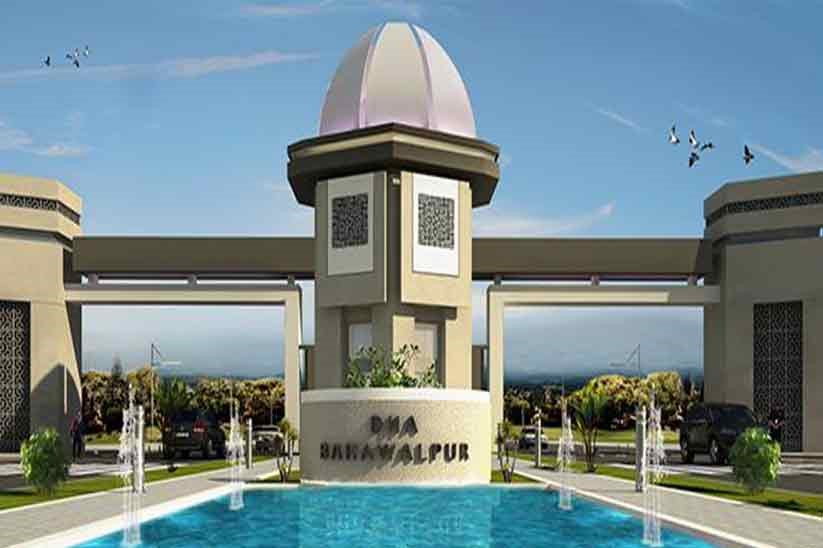 Hasilpur Road
Hasilpur Road is one of the most prominent places in Bahawalpur that connects the city to the different areas. Because of the development and commercial activities in the region, it has become a top priority for developers and investors alike. This is the area where the prices of plots are quite reasonable and they will remain at that level for a while. You can find plots in different sizes in the surroundings of Hasilpur Road. Some of the common sizes include 3 marlas, 5 marlas, 10 marlas, and 1 Kanal, etc. The prices of plots start from PKR 1.8 million and may go up to PKR 35-40 lacs.

Airport Road
One of the best areas to find affordable plots is Airport Road in Bahawalpur. Due to its popularity and calm environment, Airport Road is preferred by all including investors and general buyers. This area is well connected to the rest of the city through a wide network of roads. The green environment also adds a lot of value to the property and makes it easier for the buyers to consider this area. Since the area is not highly populated, the prices of plots are quite reasonable. The plots start at around PKR 2 million and may go up as the size increases. You can find plots for sale on Airport Road Bahawalpur on ilaan.com.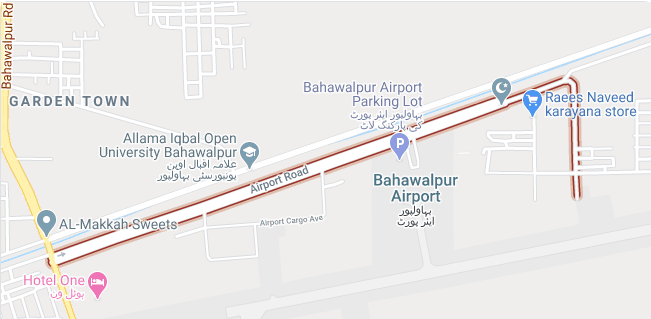 Multan Road
Multan Road is a popular road in Bahawalpur for a number of purposes. This road connects Bahawalpur to the city of saints Multan and thus, holds an important value in the heritage of the city. Because of its popularity, the area around the road is highly developed. However, it still is one of the most affordable areas to make an investment in. There are a lot of properties available for sale in the shape of plots and houses. There are a lot of new housing schemes being developed near this society and because of that, you can easily find plots for sale on Multan Road Bahawalpur easily.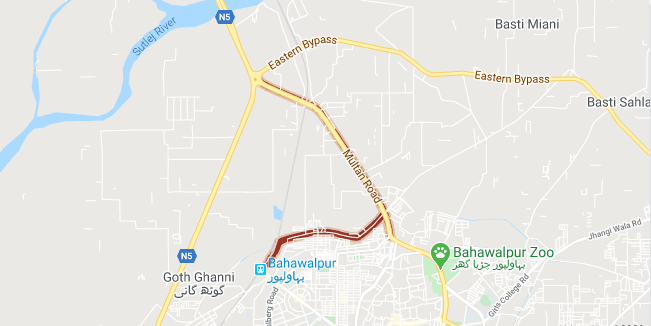 Ahmadpur Road
Ahmadpur Road Bahawalpur is popular for a number of reasons. Although this area is quite far from the main city, it is a popular choice for living purposes as well because of less noise and a calming atmosphere. This road is away from the hustle and bustle of the city and people who are looking for a peaceful environment can consider it a good option for residential purposes. Since the COVID-19 outbreak, the prices have either remained stable or reduced because of lesser demand. However, it will change as soon as things start getting back on track. You can find plots for sale on Ahmedpur Road Bahawalpur on ilaan.com.