Tales of Karachi
Karachi, the City of Lights, is world-famous for a number of reasons. Get to know more about the history of this amazing city along with a lot more.
Karachi, the City of Lights, is world-famous for a number of reasons. The largest city of Pakistan is also the provincial capital of Sindh and considered the backbone of Pakistan's economy. But do you know this was not the case in prehistoric times?
Karachi was originally a small fisherman village settled by the Baloch tribes from Makran and Balochistan. They first settled near the delta of the Indus River which they named as 'Kolachi' village. The people of the original community still reside in the area on the small island of Abdullah Goth situated near Karachi Port.
The popular neighborhood 'Mai Kolachi' of Karachi is one of the memoirs of the original name of the city. Besides Kolachi, there are some more names of Karachi as well that have been restricted in the history books only. These ancient names of Karachi include Krokola, Barbarikon, Nawa Nar, Rambagh, Kurruck, Karak Bander, Auranga Bandar, Minnagara, Kalachi, Morontobara, Kalachi-jo-Goth, Banbhore, Debal, Barbarice, and Kurrachee.
Development of Seaport
Karachi is popular because of its seaport. It did not come into existence in the blink of an eye. The process started at the end of the 1700 century when the settlers of the Kolachi village started trading across the sea with the Persian Gulf region and Muscat. This set the foundation for the village to grow as a commercial hub and port for trade.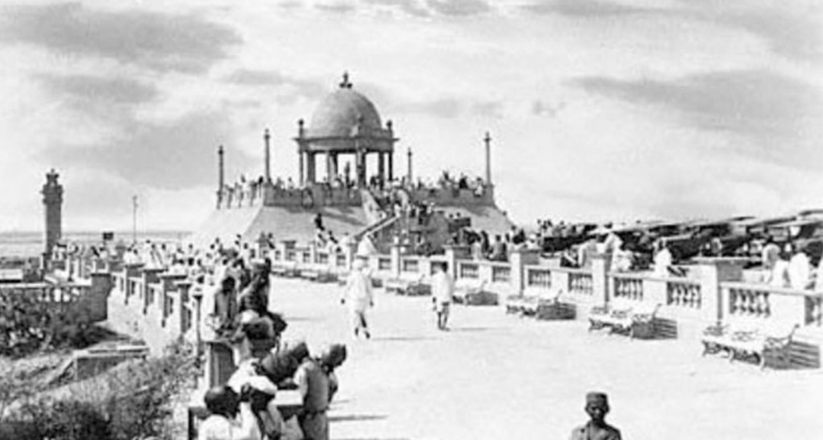 With development comes tensions and the same happened with the Kolachi village. Considering the potential threats, a small fort was constructed for the protection of the area. The fort was then handed over to the rulers of Sindh in 1795 by the Khan of Kalat.
Muslim Era
In AD 711, Muhammad bin Qasim conquered the Sindh and Indus Valley, bringing South Asian societies into contact with Islam, succeeding partly because Raja Dahir was a Hindu king that ruled over a Buddhist majority and that Chach of Alor and his kin were regarded as usurpers of the earlier Buddhist Rai dynasty this view is questioned by those who note the diffuse and blurred nature of Hindu and Buddhist practices in the region, especially that of royalty to be patrons of both and those who believe that Chach himself may have been a Buddhist. The forces of Muhammad bin Qasim defeated Raja Dahir in alliance with the Jats and other regional governors.
Going back to the 17th century, Karak Bander – a small port on the Arabian Sea – was a very popular point of trade in the region. It was the transit point for South Asian and Central Asian trade. The estuary silted up due to heavy rains in 1728 and the harbor could no longer be used. As a result, the merchants of Karak Bander decided to relocate their activities to what is today known as Karachi. The trade skyrocketed between 1729 and 1839 because of the silting up of Shahbandar and Keti Bandar and the shifting of their activities to the city of lights.
British Rule
The growing popularity of this small village turned port city reached the British rulers who recognized its importance in the region. They captured the city and entire Sindh province in February 1843 under the command of Sir Charles Napier. Soon under British rule, the city was annexed as a district of the British Indian Empire. Till 1846, the city became home to around 9,000 people. This was the time when the city experienced a cholera epidemic and Conservancy Board was established in the city to provide safeguards to the people from this disease.
The British East India Company conquered the town on February 3, 1839. It was during this era when the foundations of a city municipal government were laid down and infrastructure development was undertaken. New businesses started opening up and the population of the town began rising rapidly. British rule also divided the city into two poles i.e. the Black Town and the White Town. The 'black' town in the northwest, now enlarged to accommodate the burgeoning Indian mercantile population, comprised the Old Town, Napier Market, and Bunder, while the 'white' town in the southeast comprised the Staff lines, Frere Hall, Masonic lodge, Sindh Club, Governor House, and the Collectors Kutchery [Law Court] located in the Civil Lines Quarter. Saddar Bazaar area and Empress Market were used by the 'white' population, while the Serai Quarter served the needs of the 'black' town. These are the only few details available of these two towns and their usage.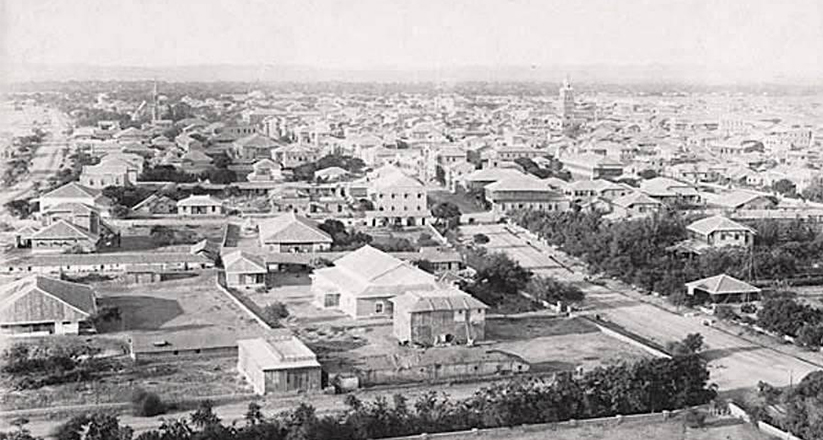 Developments During the British Rule
Thanks to the British Rule, the village turned the city of Karachi saw major developments. In 1878, the city was connected to the rest of British India by Railway. Other public buildings such as Frere Hall and Empress Market were also established. When Quaid-e-Azam Muhammad Ali Jinnah was born, the city had become bustling with Temples, mosques, churches, markets, magnificent roads, and so much more.
During the rule in 1899, the city had become the largest wheat exporting ports in the East region. The population had grown to over 100,000. By the end of the 19th century. The cosmopolitan mix of Muslims, Hindus, Europeans, Jews, Parsis, Goans, and more started to live together in the city.
Post-Independence
After all the struggles and sacrifices, Pakistan came into being on August 14, 1947, and Karachi was chosen as its capital city. Soon after the independence of Pakistan, the population of the city increased dramatically when hundreds of thousands of Muslims from India arrived in Pakistan. The Government of Pakistan through the Public Works Department bought land to settle the Muslim refugees.
However, it still maintained a great cultural diversity as its new inhabitants arrived from the different parts of South Asia. In 1959, the capital of Pakistan was shifted from Karachi to Islamabad and Karachi became the capital of Sindh.
Development in Karachi during the 1950s to 1990s
FPCCI (Federation of Pakistan Chamber of Commerce & Industry was established in 1950
The University of Karachi was established in 1951.
National Museum and Edhi Foundation also came into existence in 1951.
The population of Karachi in 1951 was estimated to be 1009438 in urban areas.
Patrick's College was founded and Nazimabad was developed to a great extent in 1952.
Pakistan Maritime Museum became functional in 1954.
KDA (Karachi development Authority), PIDE (Pakistan Institute of Development Economics, and PNSD (Pakistan national Scientific Document Center was established in 1957.
Daily news English-Language newspaper begins its publication in 1962.
Aghaz Urdu-language newspaper started its publishing in 1963.
Business Recorder newspaper begins publication in 1965.
Pakistan Navy Engineering College was built in 1966.
Bambino Cinema was established in 1968.
Karachi Circular railway started functioning around the city in1969.
Hill Park Laid out in 1969.
Masjid-e-Tooba was built in 1969
Jasarat Urdu-Language Newspaper begins its publishing activities in 1970.
Indo-Pak Naval War took place in 1971.
Habib Bank plaza's construction was completed in 1972.
Applied Economics Research center was established at the University of Karachi in 1973.
Pakistan naval station Mehran was built in 1975.
All Pakistan Muttahida student organizations came into existence in 1978.
Abdul Sattar Afghani become the mayor of Karachi in 1979.
Orangi Pilot Project was established in 1980.
Defense Housing Authority, Karachi was opened in 1980.
Karachi Hilton Hotel was established in 1985.
Pan Am flight 73 was hijacked in 1986.
Qaumi Akhbar in the Urdu language started publishing in 1988.
Jago Sindhi-language newspaper started publishing in 1990.
The Quaid-e-Azam house museum was established in 1990.
Jinnah Airport's new terminal was built in 1992.
Daily Awam Urdu Language newspaper started publishing in 1994.
Politician Murtaza Bhutto was killed in 1966.
Daily Express Urdu language newspaper started its function in 1998.
Today's Karachi
Since the 1970s, Karachi has developed greatly into the most important city of Pakistan. It generates the most revenue for the country and has been a great choice of residence for people from all over the country. The Bin Qasim Port has developed into a center of global trade. Bagh Ibne Qasim is inaugurated. There is a committee that fits for people right on the local level which is called the People's Aman Committee, which was found back in 2008 and still functioning.
Karachi literature festival begins in 2010 which proves to be a major step in promoting literacy among the young generation. Express Tribune is an English language newspaper that started its publishing activities in 2010. Karachi Metropolitan Corporation revived its status in the industry in 2012. A very famous and one of its kind, Dolmen Mall was built in 2011 that turns out to be a landmark of Karachi. every next year, another mall named Ocean Mall was built and started its operation which gave tough competition to Dolmen Mall. In March 2015 Karachi was recognized as one of the cheapest cities in the entire world regarding EIU (Economist Intelligence Unit).
Fun Facts about Karachi
Karachi is one of the largest cities in Pakistan and is filled with infinite secret facts that you probably didn't know about. This city is full of fun but the bad part is we never notice. To get to know about the famous and exciting facts about the city full of lights, Karachi, have a read below.
Karachi or Kolachi?
Back in ancient Greek time when the city was in its evaluation process, Karachi named as krokola, after Alexander Krokola. Later it was changed to Debal by Muhammad Bin Qasim and Arabs. In the early 1970s settlements were made and the city was named Kolachi for a very long time. People forgot about Krokola and started calling this place Kolachi without any hindrance. This name was in regard to a woman whose name was Kolachi and she was the head of a village and was known for all of her fair decisions. The name eventually turned into Karachi with a change in the international population.
Important Personalities of Karachi
Karachi is not just famous for its port and places. This city has the credit to its name of being the birthplace of a number of iconic personalities of Pakistan belonging to different fraternities. To begin with, the father of the nation and founder of Pakistan Quaid-e-Azam Muhammad Ali Jinnah was also born and raised in Karachi before he moved to England for higher studies. In the art and literature fraternity, Jamilulldin Aali, Anwar Maqsood, Umer Sharif, Moin Akhtar, and many others also belonged to Karachi. Similarly, a number of politicians and esteemed members of the security forces also reside in this city.
Mohammad Mahmood Alam, who owns the record of shooting down five Indian Aircraft in less than a minute was born on July 6, 1935, at Calcutta, India. He moved to East Pakistan Along with his parents and siblings after British split India. In the 1965's war between India and Pakistan, this Legendary Hero fought against India with passion and made a world record that is still unbeaten by the air fighters of the world. He spent the rest of his life in Karachi as well.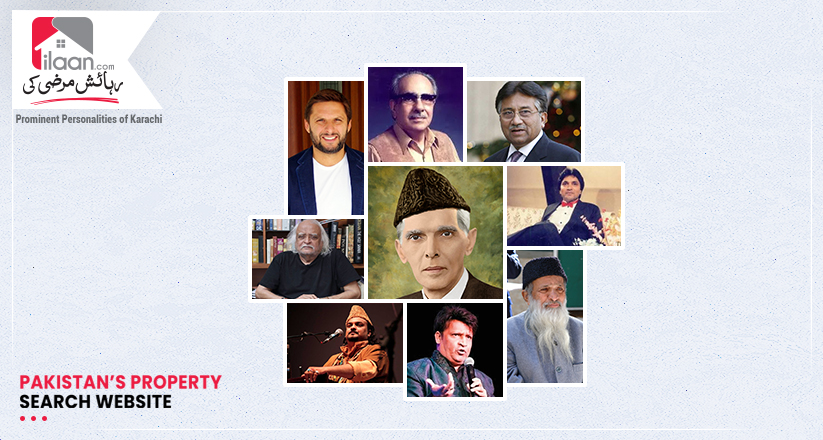 Music festivals in Karachi are LIT
The city has a few but amazing places where you can show your love for live music and the synthesis that comes with music. From pop artists to folk or classical music, you would find a large number of talented people who never fail to surprise you with their talent, enchanting music, and newest innovations. It is very hard to name the top singers of Pakistan, to avoid this tough task, we would either name a few singers that lighten up platforms more often. The list of the singers starts with Shehzad Roy, Nazia Hassan, Sting, Abrar-ul-Haq, Jawad Ahmad, Ali Zafar, Atif Aslam, Bilal Khan, and Noori (Ali Noor and Ali Hamza).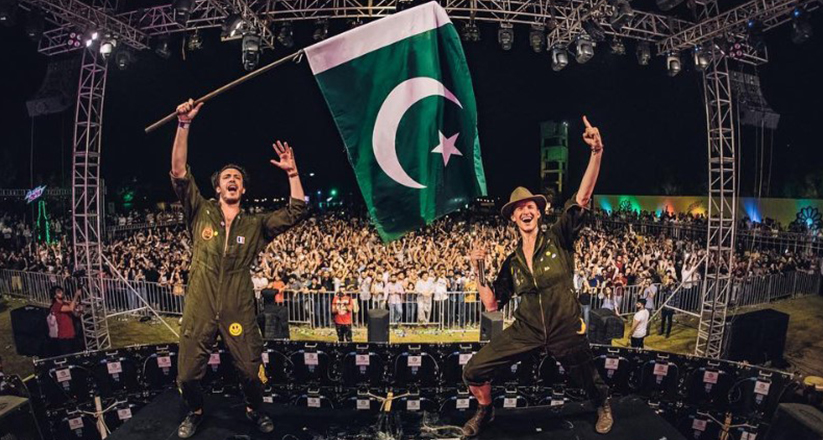 A Lot of Food
When it comes to counting the best part of any area of Karachi, the first thing that comes in our mind is the famous eatery and dish of that particular area. There is no exception in the fact that Karachities are crazy about food and spices. in spite of if it is 2 PM in the morning or 4AM in the night, they are always ready to go out to eat their favorite food from their favorite place.
You would find every cuisine of the world here in Karachi that too at every hour of the day. From a pure desi meal that includes Nihari and Paye, you would find the Turkish breakfast and smoothies of every flavor just as you like. Bet you are already salivating, to give your craving an end we suggest you try Nihari Inn and Ghaffars Kabab, Expresso, Nursery Burger, and Noorani House.
The city is popular for its street food. People from different backgrounds have started their street eateries, which is why the taste and variety are more than any other city. There is kathiawari chaat, samosay, faluda, different types of samosay, biryani, and a lot more.
The base of many Religious Communities different cultures
Recognized for its wide cultural and ethnic diversity, Karachi is a base for an infinite of immigrants including Chinese, Africans, Bengalis, Afghans, Indians, Saudi Sheikh, Filipinos, and Nepalis. A major fact that makes this city stand out from the crowd from the rest of the cities of the world is the local population. They are highly hospitable and friendly with every tourist or every individual who belongs to another sect, race, cast, or continent.
In contrast with the other cities of Pakistan, Karachi and its people love to welcome from all over the world and their warm greetings make the visitors feel at home. Karachi is the only part of the country that hosts the largest Urbanized Hindu, Christian, and very old Parsi sect of the country and region. The different cultures are displayed at different events in universities. Students are taught to study the cultures and present them in different events so that they can educate other people about the cultures too.
Karachi Beach!
What is your place of patience? You might take a long to figure out what is your corner of peace but its very simple for Krachities to find their place of patience. The answer is very simple. "BEACH" The never stopping breeze and the flying sand would take you into a movie scene where the hero or heroine are lost in their thoughts and the cameraman slow motion the sand movement. That fascinating feeling comes true just when you step on the beach.
Unlike other people, Karachities do not wait an entire week to enjoy their time at the beach, they just plan and jump into it without a second thought. All that you have to do is to book a Hut at the beach, put your belongings in your car, and get to the beach to enjoy your day. Dipping your feet into cold water gives you a chill and make you forget the higher temperature Karachi has to offer. It is one of the best spots in Karachi where you can spend quality time with your family or friends and make good memories.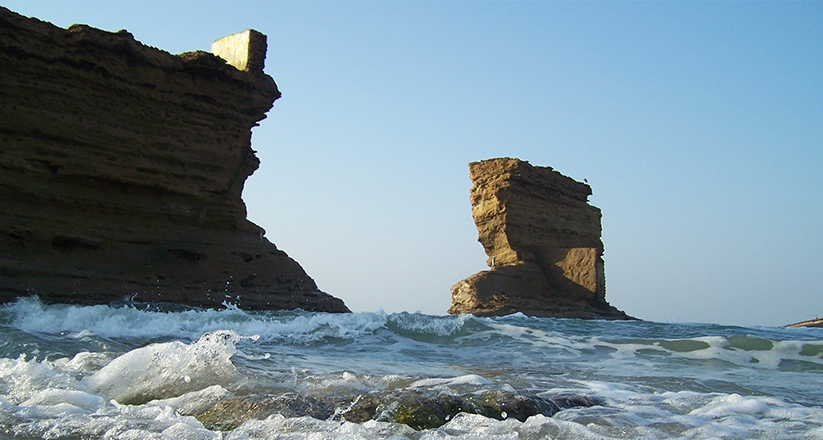 3rd Largest Mosque of the World is Located at Karachi
By the grace of God, the Islamic Republic of Pakistan is a country where a large number of residents in Muslim and they respect the religion more than anything. After Mecca and Medina, the third-largest mosque in the world is located in Bahria Town, Karachi. Grand Jamia Masjid, Bahria Town Karachi is the largest in Pakistan and the 3rd largest masjid in the world. The grand scale, architectural concept, and imposing presence of this masjid elevate it to the stature of a global icon, in the making. A large number of prayers can offer their prayers here at the same time.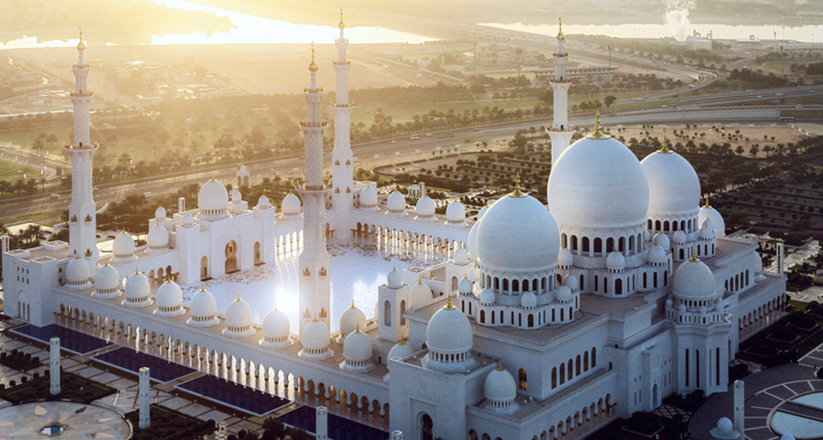 Things to do in Karachi
Karachi offers a large range of activities to do. From shopping to sightseeing, visiting museums to taking a survey of army and navy places, staying close to nature to witnessing the beautifully and professionally built landmarks. There is so much to do that you would never feel bored in Karachi. The places are impeccable and located nearby so that you would not have to spend a large sum on commuting expenses. There are many malls in Karachi, each with outclass architectural designs and unmatchable service. There are modern shopping malls with a lot of branded or local shops that let you shop in a very good environment.
When it comes to making the best search for properties in Karachi, things get easier with ilaan.com. you can find infinite residential and commercial properties in diversified areas of Karachi with ilaan.com. This website beholds every solution for your new business destination or the house you want to change. People belonging to every religion are found in Karachi and it is useful for the minorities to live at the same area. You can find infinite houses, apartments, plazas, shops, and other commercial properties from all over Karachi with the comfort of your home.
Dolmen Mall
Dolmen Mall Clifton has changed the commercial landscape of Pakistan. Located in a waterfront location, in the neighborhood of upscale Defense and Clifton neighborhoods, the mall combines the best in food, fashion, and entertainment. It gives Pakistani consumers exclusive access to some of the world's most popular shops and restaurants, which attracts buyers from all over the country to its doors.
Established by Carrefour and Debenhams, Dolmen Mall Clifton has a strong mix of local and international brands including Mango, Next, Nike, Make care, Timberland, and Charles & Keith. With 130 retail outlets, a high-end department store, and a food court that accommodates 1200 customers, Dolmen Mall is a common international mall in Pakistan.
A wide number of properties listed from the nearby areas of Dolmen Mall are available for sale and rent. You can browse houses for sale in the nearest areas of Dolmen Mall and as well as commercial plots for sale and rent with a single click. The website is designed to be user-friendly and allows you to make the best searches in minimal time.
LuckyOne Mall
Located in the heart of the city, LuckyOne Mall opened its doors on May 6, 2017. One of the largest stores in Pakistan, with more than 200 stores in LuckyOne Mall offers unprecedented retail space including Health & Wellness Avenue, Wedding Galleria, Bankla Enclave, and Food Court. Having the largest Carrefour and the largest Atrium in Pakistan under its name, LuckyOne Mall is the first in the industry to have an open Street Food Center and Food International Family Center (FEC) in Wonderland.
Luckyone Mall has always been at the forefront of satisfying its customers in every way possible. To further consumers, it offers a dedicated child care room, separate men's and women's mosques, free wheelchairs, valet parking, and an indoor parking area with about 1500 rooms. To ensure a safe and secure environment, fully trained and well-equipped staff are available to handle any unforeseen event. Accepted by providing the ultimate end-of-life experience, LuckyOne Mall continues to expand, redesign, and provide innovative and engaging experiences for its viewers that make it a place to be fashionable, entertaining, entertaining, dining, and be your place!
Being one of the major attractions of the city, areas near and around Dolmen Malls are the best place for your commercial activities. A large number of commercial properties for sale in the area of Dolmen Mall are enlisted on ilaan.com. Find the best houses for sale near Dolmen Mall, Karachi, and upgrade your lifestyle.
Clifton Art Gallery
The Clifton Art Gallery is one of the best art galleries in Karachi, Pakistan that was founded in 1991 with the aim of developing artworks by Pakistani artists. We are actively involved in selling authentic Pakistani paintings and empowering art lovers around the world in the acquisition of Abstract, Calligraphy, Landscape, Miniature, and Figurative Paintings. We also have a large variety of Master Collection paintings for sale by Renowned Artists which is a specialty of the Clifton Art Gallery.
Our artwork is 100% authentic and available for distribution worldwide. Every painting is hand-signed by the artist himself. If you are planning to buy Pakistani paintings we have over 1,000 to choose from. We feel proud to be one of the top art galleries in Karachi in terms of Architecture, Drawings, Art Collection, and Public Relations. Our staff is one who is friendly and will go out of your way to help you select the best online shopping store and shop. You can contact us and we will be happy to provide you with our beautiful artwork that will match your taste.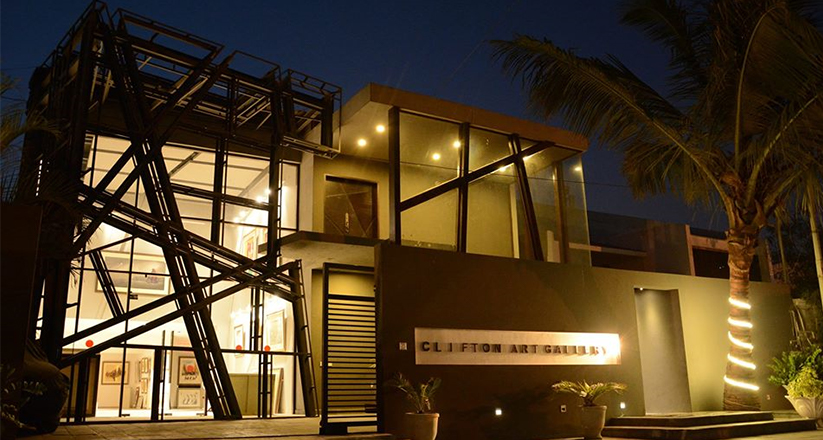 Hilal Park
Relax in the green sanctuary of Hilal Park, a well-lit city center that serves as a great playground for kids. The play area includes switches, slides, and a range of rides, while the collection of shrubs molded into a stunning design will delight the little ones. Sit on a bench and admire the variety of flowers, which adorn both their colors and their scents. You can get your daily dose of exercise by running the race track, and reward yourself with food from one of the onsite stations.
If you want to spend a balanced life, full of excitement and healthy activities, you are suggested to look for a house for sale in the nearest areas of Hilal Park, as there is a collection of residential units available.
Hawke's bay or Hawksbay
Hawksbay is a beach in Karachi where Karachities come to visit more often. It is located 20 kilometers southwest of Karachi on Hawkes Bay Road. This beach is named after the Governor from the Victorian period. It is a very popular tourist destination. It's a sandy beach with blue water. Every day many people from Karachi visit there and enjoy photography, swimming, fishing, camels, and horseback riding. Hawkesbury is one of the world's beaches where the green sea turtles come to lay their eggs so that new turtles come into existence and this procedure never stops. This beach entertains the rarest species of reptiles. Camel riding is one of the major attractions of this famousness and people of every age do not resist taking a ride. There are restaurants located here that hosts multiple cuisines so that you can have more fun.
This is one of the most demanded areas of Karachi and people never mises any opportunity to invest in this amazing area. Houses for sale near Hawksbay is always the most searched queries.
Karachi is a complete city for everyone. People of all age groups can find an activity to keep themselves busy. Above all, the employment opportunities in the city are immense and no matter if you are looking for full-time or part-time employment, you can find it easily.
Properties for sale in Karachi
When it comes to making your life worth living, Karachi is the only city in Pakistan that let you experience different vibes every day. The city of lights with enormous space, Karachi comprises every culture, tradition, religion, race, and cast. Along with all this, diversified types of plots for sale in Karachi is also a very major reason why people are always more attracted to this maleficent city.
When the topic of discussion is to find the best houses for sale in North Karachi and North Nazimabad, you will come across a wide number of affordable properties in different sizes as well. Houses for sale in Gulshan-e-Iqbal and Gulshan-e-Johar have their own importance and major fan following. These areas are equipped with every basic necessity and residents enjoy an upper-class lifestyle. Commercial and residential houses for sale in Askari 5 Karachi are known for the protocol of this area. All Askari schemes are known for their high-end security and brilliant environment.
Other areas of Karachi like Surjani Town, Orangi Town, PECHS, Clifton, Gulistan-e-johar, Buffer Zone, Aligarh Housing Society, and many more also provides a wide range of houses for sale. Different dimensions and styles of the houses are most demanded by the citizen and you can find all of them easily with ilaan.com. you can make the most out of these properties by finding one that fits your budget. All types of commercial and residential properties are available for sale and rent. All that you have to do is to log on to our website and fill the search bars with your desired information.
In a blink of an eye, you will see numerous search results befitting your needs, requirements, and demands. The website of ilaan.com is user-friendly and operates perfectly on both, cell phones and desktops.
Things to Do in Karachi
There are a lot of things to do in Karachi. The exotic beaches provide a great way to rejoice and shrug off body fatigue. Besides going to the beaches, here are some fun things to do in Karachi. These things will make your trip to Karachi a healthy one with a lot of memorable activities under your belt. Without further ado, let's get started and take you to the best things you can do in Karachi.
Shopping & Shopping
If you like to dress up nicely, Karachi's the best place to find quality clothing items on a budget. There are a lot of markets where you can find trendy outfits at reasonable prices. The markets include Zainab Market, Saddar, Tariq Block, and more. Besides the markets, Chase Value Center, Imtiaz Super Stores, and others are also good places to find clothing and other items. Even if you are looking for some gift items, Bolton Market, Lalukhet Market and more are good options. A wide number of commercial properties for sale in the nearest areas of Shopping malls are highly appreciated by most of the investors. These areas provide higher chances of profits as well as employment opportunities for other people as well.
Eating Out
Karachiites are not very fond of eating out but that does not change the fact that there are some of the finest eateries and restaurants in Karachi where you can have the time of your life. The food served here has the best taste. It is not just the taste that makes eating out in Karachi a fine experience but the ambiance as well. For example, if you are dining out at Boat Basin or Manora Beach, you will get the most picturesque views that you can ever imagine.
Sightseeing Tour
Gone are the days when Karachi used to be unsafe for the residents. Today, it is not only safe but life has returned to normal – all thanks to the security forces and the institutions working tirelessly in the city. With that being said, a sightseeing tour in Karachi has emerged as one of the best activities in the city of lights. There are a number of companies that organize this tour at different rates and you have all the liberty to pick one that you feel good with the prices.
Night Life
If you have ever researched about Karachi, you must know that the city never sleeps. In fact, Karachi is also known for its nightlife. It wouldn't be wrong to say that the city gets active mostly during the night time. There are a lot of places where you can go to enjoy during the night time and have the time of your life. The cafes along the beaches are a good place to hang out and beat the fatigue of the entire day.
Tour of Karachi
If you are intrigued to visit Karachi now, the best season you can choose to visit Karachi is either Spring or Winter season. The weather in these two seasons is quite pleasant. Till then, let ilaan.com take you on a tour of Karachi and show you what the city has in store for you.