Premium Cinemas in Karachi Providing Exclusive Cinematic Experience
Living in the biggest metropolitan area of Pakistan is not as easy as the life in the city is busy behind the hustling and bustling schedules. The high voltage living standard of the people in Karachi is always surrounded by a vibrant lifestyle with hectic routines. Therefore throughout the frantic weekdays, only weekends are considered as the days to relax and unwind the tiring brain.
For the weekends there are only two alternatives to cherish the tranquil day i.e. either hanging out with friends and family in restaurants or excursion places or watching implausible movies in cinema houses. Mostly, people in Karachi are livelier as compared to citizens of other cities and prefer watching movies and getting together for an adventurous night out. On every festival, the residents of the city anxiously wait for the release of some fascinating movie, where they can munch popcorns and slurp cold drinks with their friends and families.
But has Karachi always been like this? Were the cinema houses always in demand? No, the reality is not as it seems as during the 1950s to 1980s, the trend of watching movies in cinema was at its peak. But during the 1970s, the cinema started to lose their attraction and after 1980, the Lollywood experienced the worst damage as the movies lost its charm and so the cinema houses. New and decent movies stopped coming out throughout Pakistan and typical Punjabi movies lacked in attracting people. Especially the cinema houses in Karachi went bad in business as here the citizens were never interested in watching typical Punjabi movies at all.
Finally, after 2010, the cinema industry of Pakistan revived and so do the cinema houses of Karachi. Today, all the cinema houses in Karachi are jammed pack and the citizens of the city are seen enjoying with families whenever a new movie is released. Here are some fantastic cinema houses in Karachi that offer a high-quality cinematic experience with premium facilities at affordable rates.
Nueplex Cinema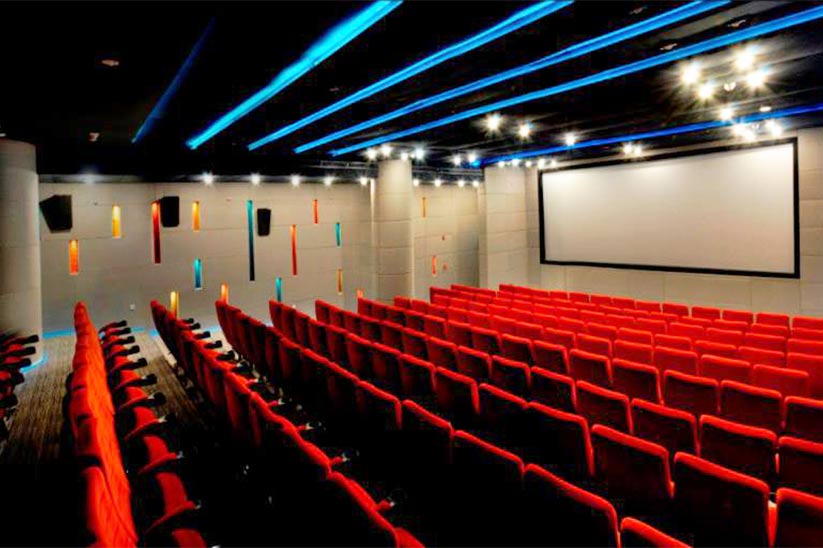 One of the most well-maintained and exceptionally designed cinemas of Karachi is Nueplex cinema that is located on the second floor of The Place in DHA Phase 8, whereas, the other one is located on Rashid Minhas Road, Askari 4.
Nueplex Cinema features International standard architecture with top-notch technological equipment. Nueplex is a pioneer of bringing the concept of the digital multiplex in Pakistan. They have 4k Digital Projection System accompanied by a 10,000 watt sound system. The cinema supports 2D as well as 3D format movies without any compromise over quality and sound system.
With 1,100 seats available, Nueplex DHA Cinema has 6 screens whereas Nueplex Rashid Minhas Road has 11 screens. In DHA cinema the price per ticket for Cinema 1 to 4 is PKR 800 only for 2D format movies, whereas PKR 900 for 3D format movies. For the Royal Cinema, 2D and 3D format costs around PKR 1250. Open Air Cinema per ticket cost around only PKR 900. In Rashid Minhas Cinema, all the Cinema 1 to 11 per ticket cost PKR 700 for 2D format movies whereas PKR 800 for 3D format films.
Atrium Cinema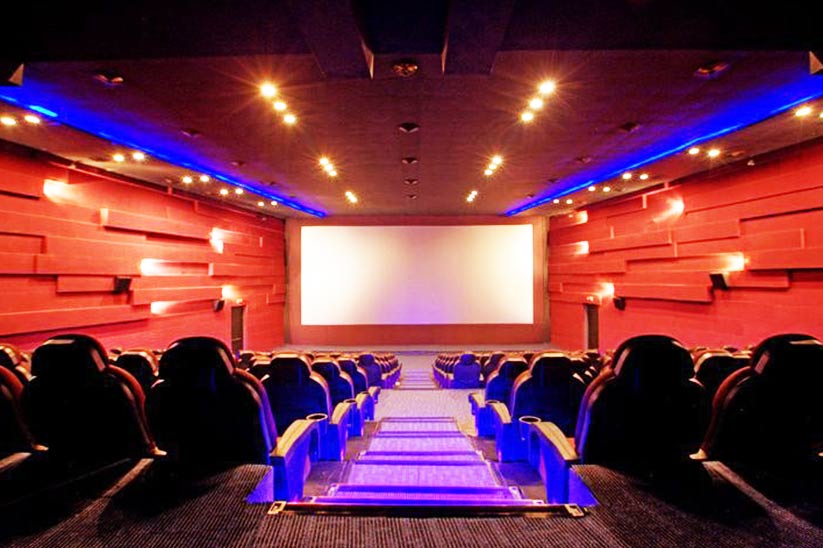 Home to three screens and the first cinema house to introduce 3D cinematic experience in Karachi. Atrium Cinema is known as the most affordable cinema house in the metropolis with a classic design and modern facilities backed with quality infrastructure. It is located on Zaib un Nisa Street in Saddar, near the famous Zainab Market.
The cinema house came into operation back in 2010 and served as the first digital multi-screen cinema house of Karachi. It is always crowded especially on the weekends. With limited sitting arrangement and only three screens, getting a seat is always difficult in Atrium cinema. Even with this, the place is the first priority for the residents of the city and families love to enjoy their weekends watching movies in this exceptionally designed theater.
Atrium Cinema supports both 2D and 3D motion pictures while ensuring the best cinematic experience to the viewers. The price of movie tickets for Cinema A and B are just PKR 400 per person and PKR 500 per person in 3D. For Cinema D the price is PKR 500 for 2D films and PKR 600 for 3D movies.
Mega Multiplex Cinema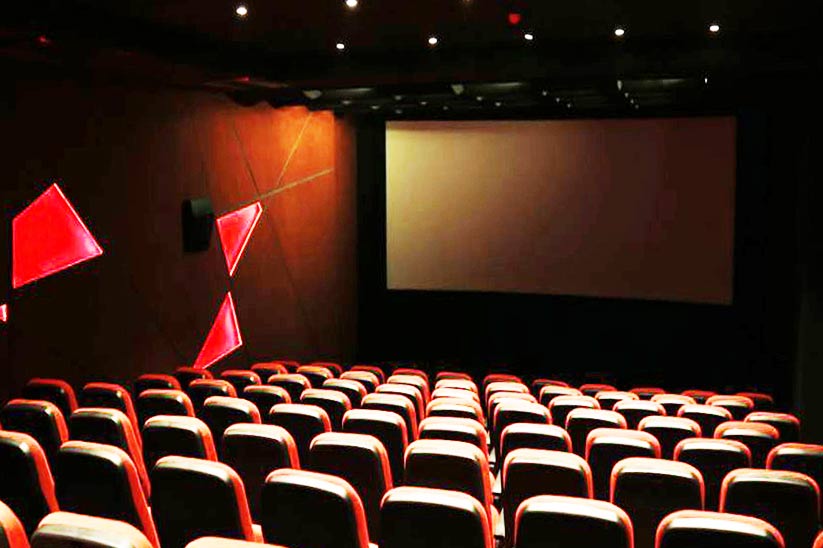 Located on the third floor of Millennium Mall on main Rashid Minhas Road, Mega Multiplex Cinema is a comfortable cinema house equipped with the latest technological sound system. It offers 2D as well as 3D movie experience in affordable prices.
They provide sublime services with the convenience of online booking to purchase movie tickets. With two screens and nearly 500+ seats, Mega Multiplex is a small cinema house but has access to every latest technology to ensure premium cinematic experience.
The price of tickets is exceptionally affordable as Cinema 1 offers a movie ticket for just PKR 500 per person, whereas, Cinema 2 has a ticket for PKR 400 per person only. The seats are highly comfortable and relaxing, allowing you to watch your favorite movies with comfort and peace.
Cinepax Cinema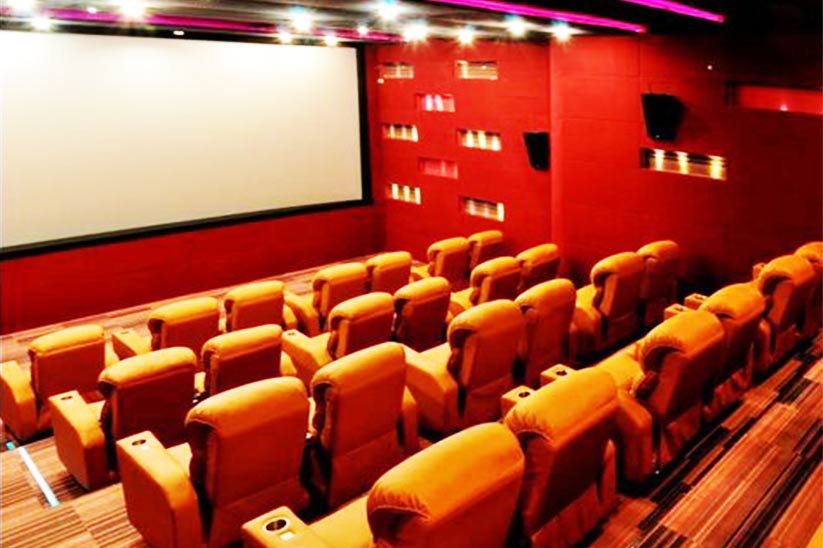 Cinepax is one of the oldest cinema houses in Pakistan, running successfully in 9 cities with 13 cinemas and 30 screens. In Karachi, Cinepax is located at the Ocean Mall, Clifton. With high quality visual as well as sound system, Cinepax ensures the premium customer experience.
While delivering exceptional comfort and a peaceful environment, Cinepax offers unsurpassed services, online ticketing, and incredible digital experience. The cinema house has three main cinema areas namely 'The Silver', 'The Gold', and 'The Platinum'. The sitting arrangement is highly comfortable and relaxing. The cinema house is equipped with international standard equipment to ensure the best cinematic experience for the viewers.
Cinepax offers 2D as well as 3D format movies. The price of the movie ticket for The Silver is PKR 600 which is the most economical ticket for a movie in Cinepax. The Gold movie costs PKR 800 per person, whereas, The Platinum offers a movie ticket in just PKR 1000.
RaihaCinegold Plex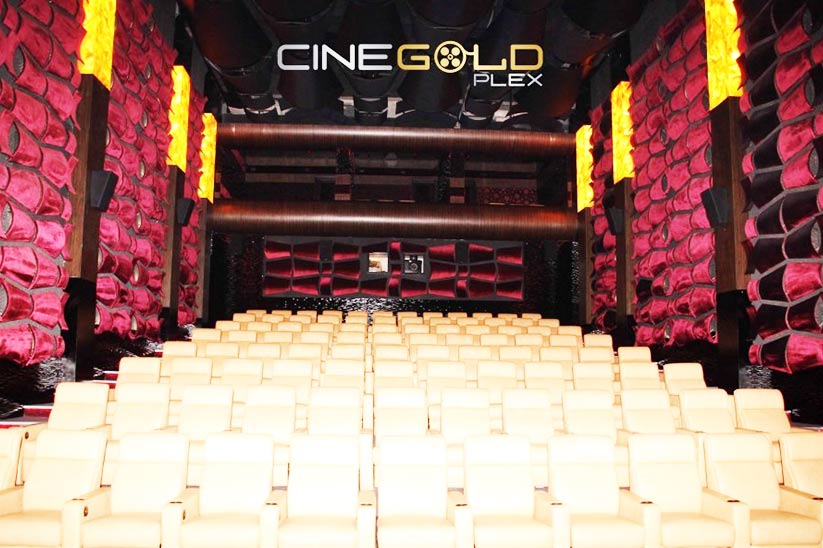 Founded in 2014, RaihaCinegold Plex is located at Bahria Town Karachi. With state-of-the-art design and ravishing infrastructure, Cinegold Plex is a luxurious and family-friendly cinema house of Karachi.
With the latest technological movie projector, speakers and enhanced equipment, Cinegold Plex is a premium cinema house offering exceptional facilities and modern style comfort to the viewers. It has genuine leather seats, elegant lobby space, and fine quality audio and visual facilities. RaihaCinegold Plex is the first cinema house that offers a Gold Restaurant within; an eatery never has seen before.
RaihaCinegold Plex has three cinematic areas namely Red Cinema where the price of the ticket is just PKR 700 but if you are a membership holder the price is reduced to PKR 500 only. The other one is Gold Cinema where per person ticket costs PKR 1000 but for members, it is only PKR 800. The last one is Platinum Cinema where you can get a movie ticket for just PKR 1200 and for members it is only PKR 1000.
The Arena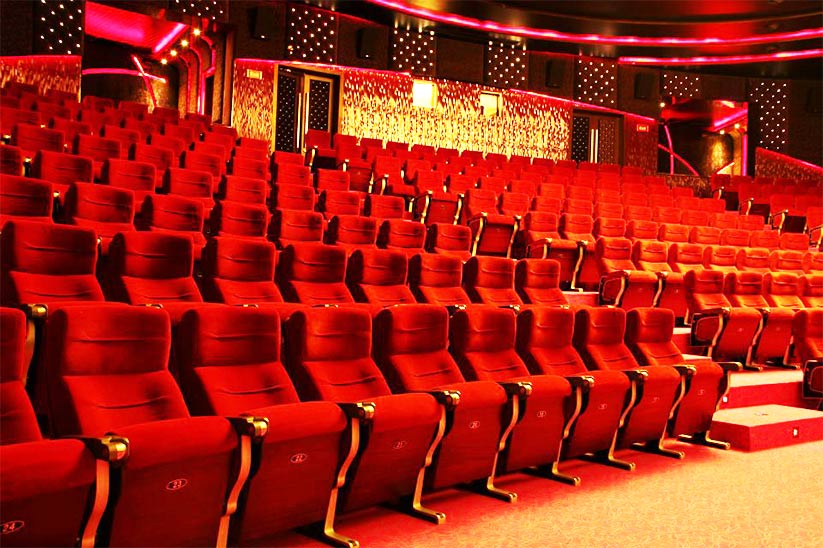 The Arena is recently opened cinema house at Tariq Road in Bahria Town Karachi on 8th and 9th floor. It offers an exceptional cinematic experience with modern state-of-the-art infrastructure and highly comfortable ambiance.
The Arena has the world's brightest projector and a premium quality digital audio system. The cinema has more than 250 seats and two VIP boxes for private screening. It offers comfortable seating arrangement and 6 lay-z-boy recliners for endless relaxation while watching a movie. It offers a restaurant café for families to enjoy food after watching the movie and have some family time together.
It offers fascinating 2D as well as 3D cinematic experience at affordable rates. The price for movie ticket per person is just PKR 800 for 2D movies and PKR 1000 for 3D. But if you are having a membership at The Arena than the price is reduced to PKR 500 for 2D and PKR 700 for 3D.
There are some other cinema houses too in Karachi but these cinema houses provide exceptional movie screening with brilliant audio and visual facilities. They make sure that their customers are enjoying movies with comfort and with perfect peace of mind. With state-of-the-art structures, modish amenities, friendly environment, and relaxing ambiance, these cinema houses are ranked as the best cinemas in Karachi.