ilaan Year-End Review 2020 – A Year of Exceptional Progress & Growth
Now that we are saying Goodbye to 2020, let's all welcome 2021 with gratitude. We all know that 2020 has been a rough year. Corona Virus and Lockdown messed up things and so many people lost their jobs while ilaan.com was hiring people. None of our employees was terminated during the lockdown instead we hired people for Work from Home.
Our entire team continues to work during the lockdown. We opened the office again in June. We made sure that the entire staff was observing predefined SOP by the Government. At first, we worked on alternate weeks with 50% of staff. Over time, with the better condition of COVID19' our complete staff joined the office again. In all this time, our support staff offered the best services to the people and users. It is not our features that make us the best property portal in Pakistan, but the efforts of all our team members.
When we talk about the achievements of ilaan.com during the year 2020, we see a long list. We provide housing solutions in Pakistan and across the border to hundreds of people and helped thousands of agencies to find trusty tenants. Let's have a look at the successful journey of ilaan.com in 2020.
ilaan.com Completes 3 Years
It was an event full of colors, celebrated on the 8th of September in Lahore office. The entire staff was invited from all stations. Different activities including games, cut the paper, and jump on the next step were done. Everyone participated. The event was followed by the cake cutting ceremony and lunch served by ilaan.com's management.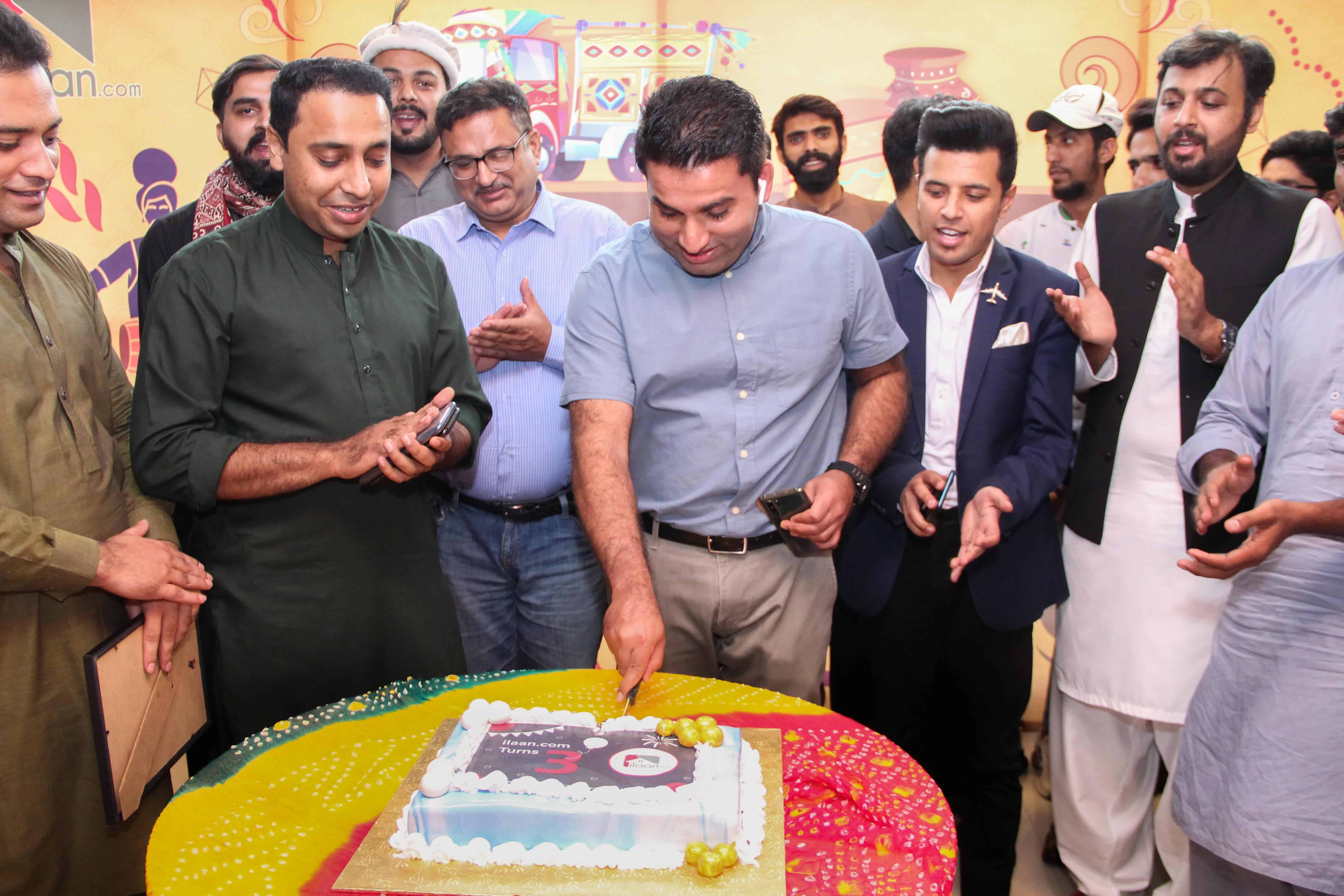 A Year of Celebrations
Realtors Day
For the first time in the history of Pakistan, entire real estate industry celebrated Realtors Day across Pakistan. The reason for celebrating realtor's day is to appreciate the real estate workers and motivate them to work better in future. It was initiated by ilaan.com and followed by other agencies. We are proud to bring this initiative in the history of real estate industry.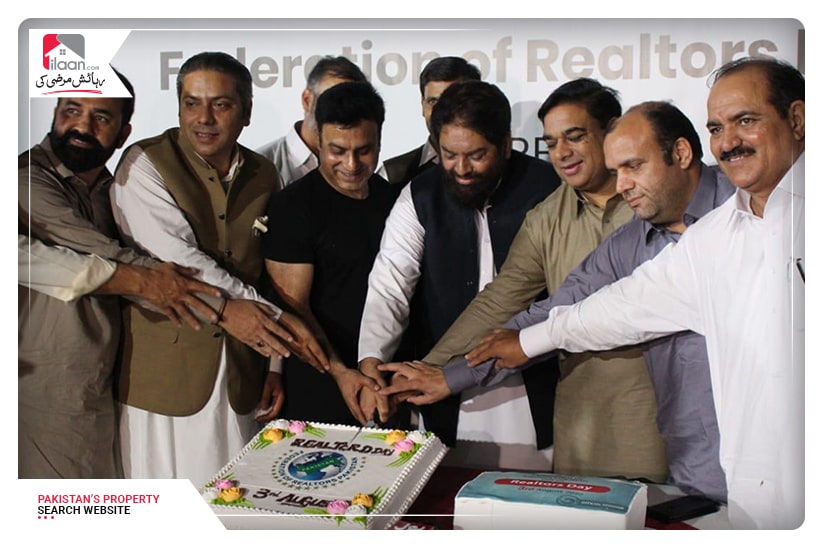 14th August celebrations
ilaan.com celebrated 14th august at the head office in Lahore where the entire staff was invited. Everyone was directed to wear green and white combinations. The entire building was covered with a huge Pakistani flag. Everyone gathered at the rooftop and sang the national anthem. The event came to an end with cake cutting ceremony and a very motivational speech by CEO Mian Omer.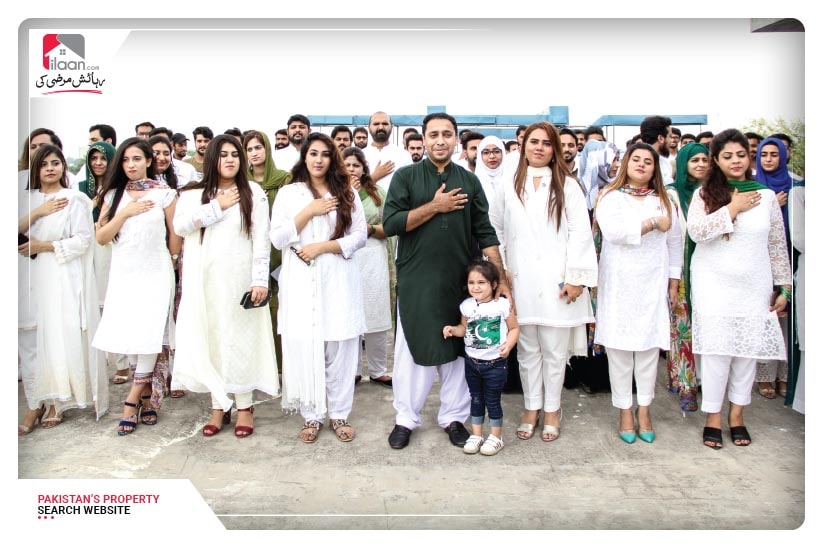 A Year of New Projects
VOneHotel & Apartments Launch in Islamabad
VOne is one of the massive successes we encountered in 2020. This project is known for its tallest building in Bahria Town, Phase 7, and highly luxurious serviced apartments. With complete media coverage, we organized an event where known celebrities of Pakistan including Hira, Mani, UrwaHocane, Asad Malik, Umair Rana, Sunita Marshal, Nadia Hussain Khan, and many more walked the red carpet. The event was made lit by outclass performances of Rizwan Muazzam Qawwal, PappuSain, and others. Acclaimed actor Omair Rana hosted the event while the red carpet was hosted by Kaniz-e-Zainab.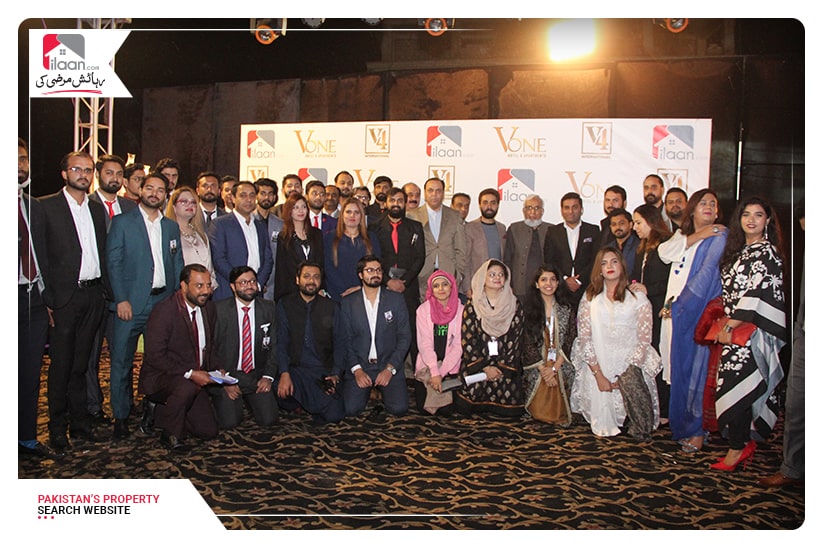 LV Homes & Apartments Launch
This year, ilaan.com focused on introducing projects that are within the reach of people belonging to middle-class group. In spite of our efforts, we signed a project with Tameer Developers. LV Homes & Apartments is a project offering contemporary apartments in the most affordable prices. Located at the prime location of Raiwind Road Interchange, LV Homes & Apartments offer studio, one, and two-bed apartments in easy monthly installments. This year, we organized the pre-launch and groundbreaking ceremony of the project that was attended by a huge number of people and renowned celebrities as well.
A Year of New Collaborations
Collaboration with Nevita
ilaan.com is proud to inform you that we have provided means of investing across the borders with complete trust. A lot of Pakistani citizens have invested in Turkey with the help of ilaan.com and Nevita International. Now you can get Turkey citizenship for your entire family with investment in Turkey through ilaan.com and Nevita International. There are 12 projects of turkey enlisted on the 'Invest in Turkey" page. You can visit the website or our office located in Johar Town.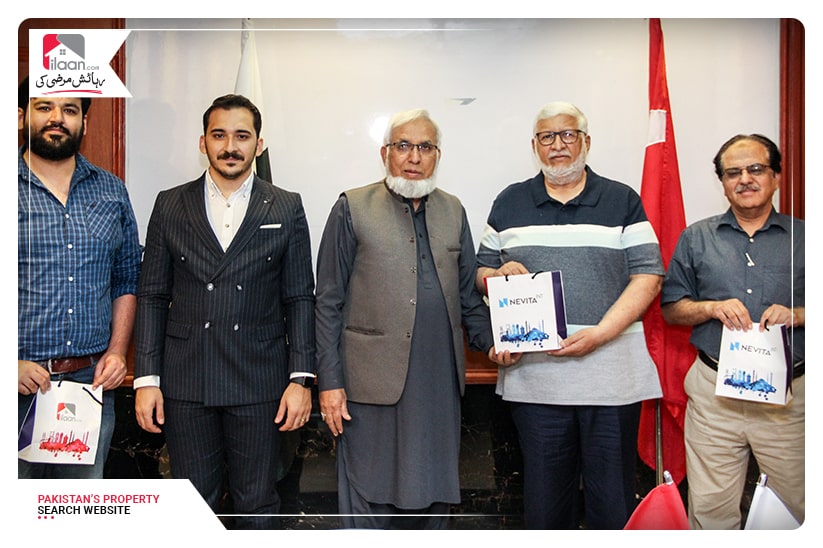 New MoU Signings
During the 2020, ilaan.com signed several memoranda of understandings with many agencies, foundations, and not for profit organizations. Each MoU was aimed at improving our service, get better at our operations, and provide better solutions to our audience. The highlight of collaborations was the one signed with Khwaja Sira Society (KSS) under which we will provide employment opportunities to transgenders.
A Year of New Beginnings
Landed on the land of mountains
To make it easier for agencies and clients located in twin cities, ilaan.com established another office in Phase 7 Bahria Town, Islamabad in 2020. Our new branch is designed to accommodate investors and real estate agencies based in Islamabad and Rawalpindi. You can visit the office and get your agency registered with us by following some simple steps.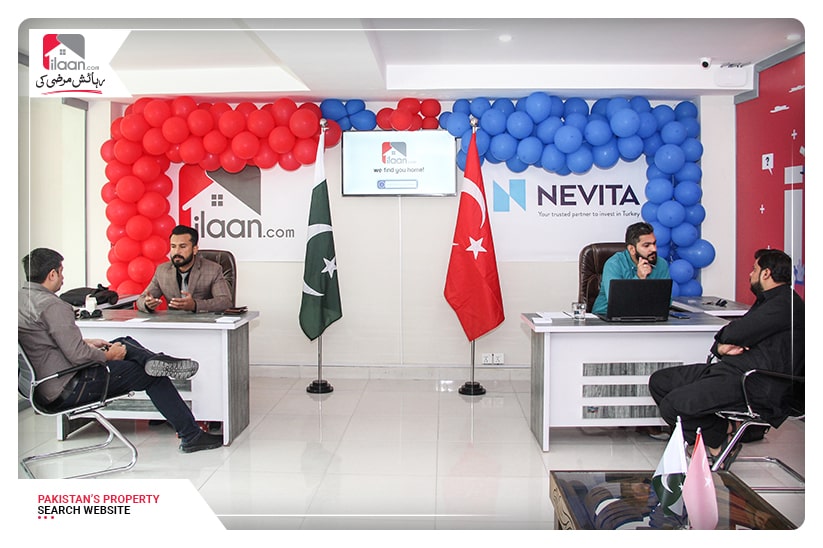 A Year of Team Building
Job Assurance and Hiring
When you are working with ilaan.com, be sure that your termination could happen under severe circumstances otherwise you can trust ilaan.com with all your heart. During lockdown when our competitor companies were terminating their employees, we were not only paying them for working from but also hiring new employees to improve company output.
We believe in providing equal opportunities to every gender. To prove this, we hired 2 transgenders to perform CSR tasks. Our employees are our assets and we try to provide a comfortable working environment. We can surely say that ilaan.com is a company where you can see your career growing.
All in all, 2020 was a happening year for ilaan.com despite the setbacks faced due to COVID-19. We are hoping for a better 2021 for the whole real estate sector of Pakistan.