ICC & The Entire World Drools Over Gwadar Cricket Stadium
Pakistan and its beautiful landmarks are known by the whole world. Pakistan is full of natural beauty and unlimited natural resources. Many places are discovered while some are still undiscovered. One of the recent developments of Pakistan is this marvelous Gwadar Cricket Stadium. The views, location, and infrastructure of this stadium are making a name across the borders.
Now, the entire world has its eyes on this stadium. This stadium will give tough competition in terms of beauty to another famous cricket stadium of the world. The mountainous surrounding of the stadium adds to its beauty and make it one of the best scenic stadiums in the world. Located in Baluchistan, this stadium had drawn the attention of the International Cricket Council (ICC).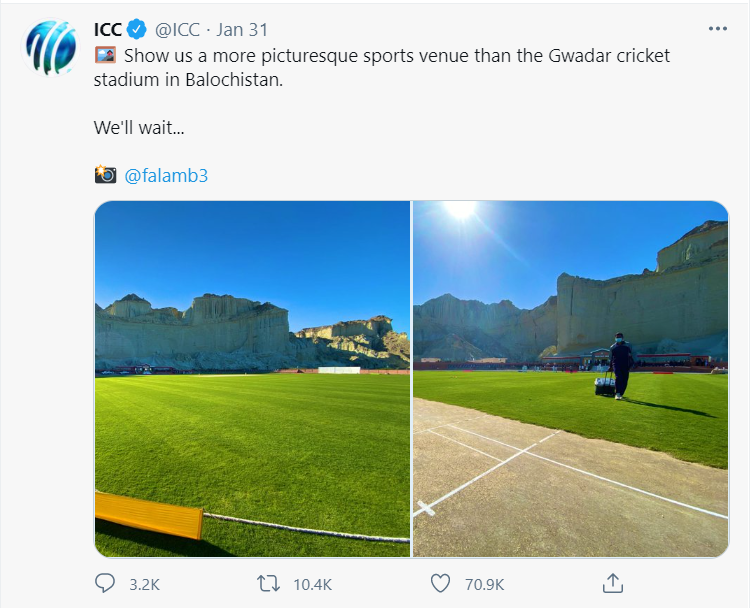 The International Cricket Council praised the stadium built in Gwadar, challenging others to bring forth any other stadium which was more picturesque than it.
However, the praise for the Pakistani cricket ground seemed to put off some Indians who did not agree with the ICC and instead, posted pictures of the Himachal Pradesh Cricket Association Stadium (HPCAS) in Dharamshala, arguing that it was more beautiful than the one in Gwadar.
ESPN also appreciated Gwadar Cricket Stadium in their recent tweet. This miraculous stadium is noticed by everyone on an international level.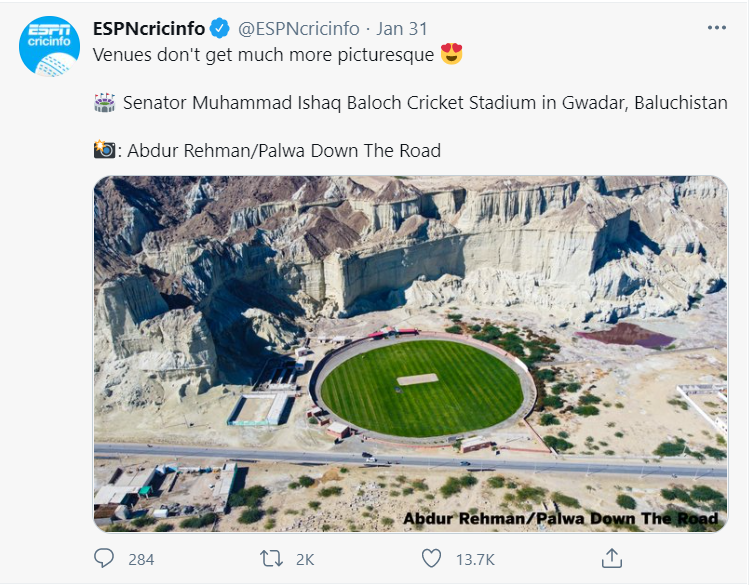 This stadium ensures a bright future of cricket in the country. Teams from across borders will be invited to take part in PSL and international cricket, and other matches conducted here. the stadium still has some work left to do. The seating capacity is not defined yet. The management is working on constructing high-level best quality sitting systems.
The stadium is surrounded by tall mountains that make the stadium stand out from the rest. The white mountains and green stadium grass makes the best combo. It is praised by the international media. This is a sign of the prosperous and flourished future of cricket in Pakistan. It will not only promote cricket in Pakistan but will also encourage the new generation in joining cricket.
People are very excited to see this stadium functional. This will not only increase the cricket trends in the region but will also welcome tourism in the country. More people will be able to make the come here and it will have a positive effect on the country's economy.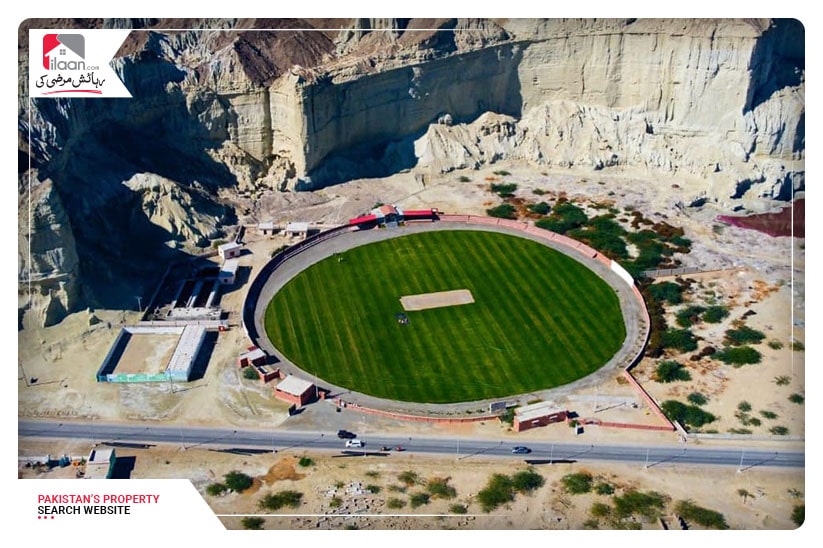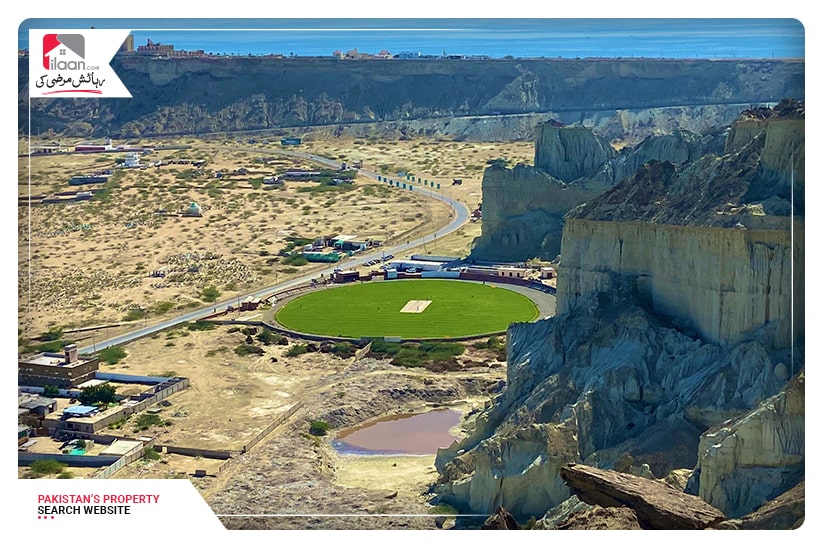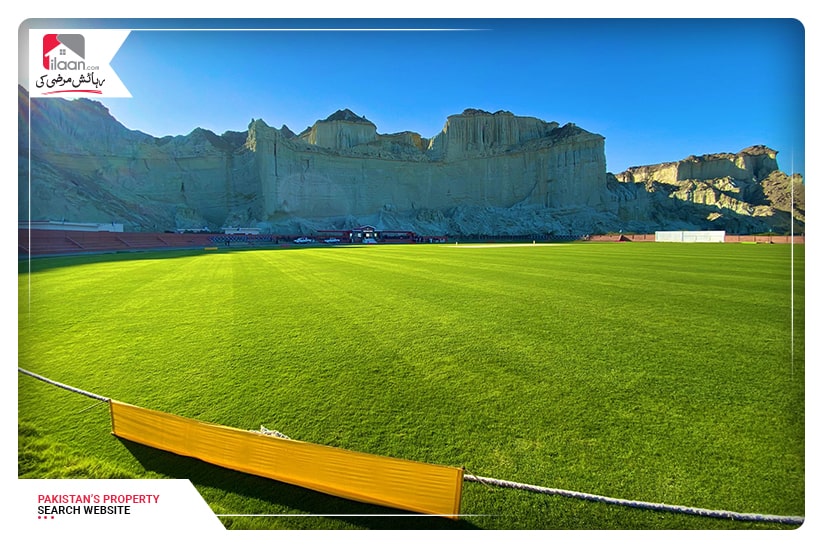 The stadium is all set to rise above every other stadium in the world. Let's wait for it to get operational. We hope to see national and international cricket being played here.