How to Find a House for Sale on ilaan.com – A Comprehensive Guide
The feeling of being called a homeowner is a sweet benefit that buying a home can accord to a person. However, there are many more advantages as well that buying home offers.
Currently, you may be a bit hesitant about making a decision, however, it is the biggest decision of your life and you should take it no matter what for a better future. If you have made up your mind and looking for a home, why not choose ilaan.com to view a large number of available houses for sale? It may seem difficult to use the platform but it is super easy. Here we will discuss a step by step guide using which you can find houses for sale in Pakistan.
About ilaan.com
ilaan.com is a premium property portal that has a very simple design. It is available in two variants: website and mobile application. Below are the steps of using it in both ways.
Find Houses for Sale Using ilaan.com Website
Visit the website ilaan.com on your computer or laptop.
The welcome page will have a search bar with a default setting of "Sale". When you are looking for properties for sale, you don't have to change this setting.
In the search bar, enter your desired location where you want to check for listings.
Right next to the search bar, there is a Filter icon. This is where the real adventure starts. The filters make it easier for you to select features, property type, number of beds & baths, and price.
After setting the filters, click Search and all the available houses matching your search criteria will be on your screen within moments.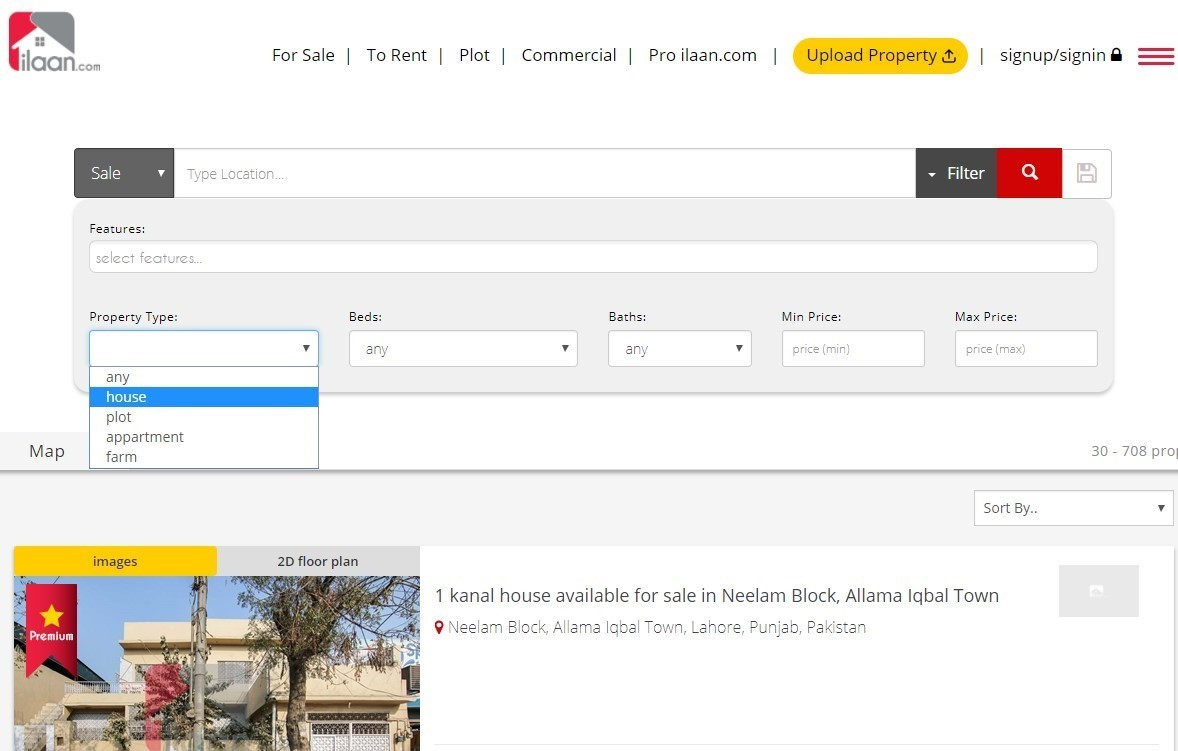 Find Houses for Sale Using ilaan.com Mobile App
If you wish to find houses for sale using the mobile application, follow these simple steps:
Download and install the ilaan.com app.
Authorize the app to access your phone's location. The reason for this authorization is to make your experience personalized by displaying properties in areas near you.
On the welcome screen, there is a search bar where you have to enter the location where you want to find houses for sale.
Right under the search bar, there are four different options: Residential, Commercial, For Sale, and For Rent. You can choose any combination according to your preference.
Enter the location and click Search. After that, you will get the available listings in your chosen area.
On top of the search results, there is the Refine Search option. This option can be used to apply certain search filters to get more personalized results.
Enter your criteria and tap Refine.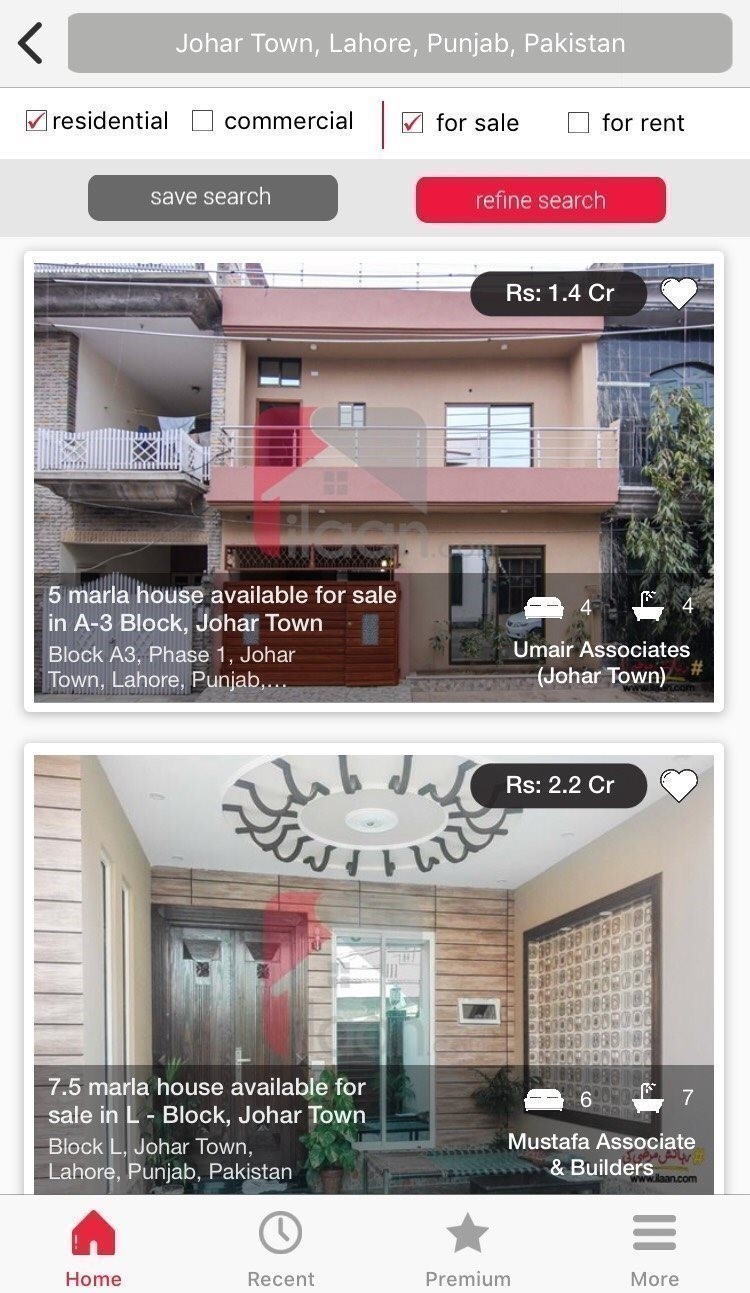 One of the best benefits of using ilaan.com is that neither will you have to contact a lot of real estate agents nor travel miles to visit properties. Ilaan.com is a complete property portal that has all the information about properties in Pakistan, including images, comprehensive 2D videos, and drone illustrations of the properties. Using the above-listed steps, you can find homes for sale conveniently and remotely. Please note that the same procedure can be used to find houses for rent and browse commercial properties. So without wasting further time, download the app or visit the website right away and enter the real estate marketplace like never before.