Evolution of Islamabad
Get to know more about the history of Islamabad and its cultural value along with its evolution in this detailed histopedia brought to you by ilaan.com.
When and How
The world's second most beautiful city, Islamabad is the capital city of Pakistan. It was made the capital of the country in 1959. Previously, Karachi served as the federal capital. This city is known for its wide roads, mountains, and beautiful views. Islamabad is situated in the northwest region of the country on Potohar Plateau.
The area covered for this city has been significantly involved in the history of being a crossroads for Rawalpindi and the Northwest Frontier Province. Islamabad was built in 1960 to replace Karachi as Pakistan's capital and it has been the capital of the country since 1963. Because of the shortest distance between Islamabad and Rawalpindi, these cities are known as the twin cities of Pakistan or sister cities.
When compared to the other cities of Pakistan, Islamabad is clean, spacious, peaceful, and green, which makes this city stand out from the rest. The location of the city has a history going back to the initial human habitations in continent Asia. This city has witnessed the first settlement of Aryans, ancient caravans from Central Asia, and the massive armies of Tamerlane and Alexander. This city beholds great historic importance and is have every instinct that is required to make this city a capital territory.
Locality & Landmarks
When we talk about the locality and landmarks of Islamabad which adds value to its importance, you would find plenty of them. You will find Margalla Hills in this city which is an exceptional place for a picnic. These hills experience every season to its fullest. From warm summers, rainy season to ice-cold winters and snowfall in the hills almost sum up the entire year's climate of Islamabad. You will also find a wide range of wild animals in the city. Leopards, wild boars, or other wild animals might cross your path late at night.
Islamabad security management is making sure that no resident is affected by the presence of wildlife in the city. Right after the establishment of Pakistan in 1947, it was felt that an everlasting capital had to be built for the country that would also reflect the religious impacts, culture, and diversity of the nation of Pakistan.
The requirements for the locality of the capital were a place far from the business and commercial activities of crowded cities and also a place that can be easily reachable from every corner of the country, specifically the remotest areas. Afterward, to make a decision, a commission was formed in 1958. The commission was entrusted with the task of selecting a suitable site for the new capital city with a noticeable location, climate, logistics, and defensive requirements, surrounded by the beautiful and natural beauty that provides this place breathtaking scene.
After years of research and development planning, possibility studies, and a thorough review of the various sites, the commission suggested the North East area of the historical garrison city of Rawalpindi. The national cabinet then took a final decision and Islamabad came into existence.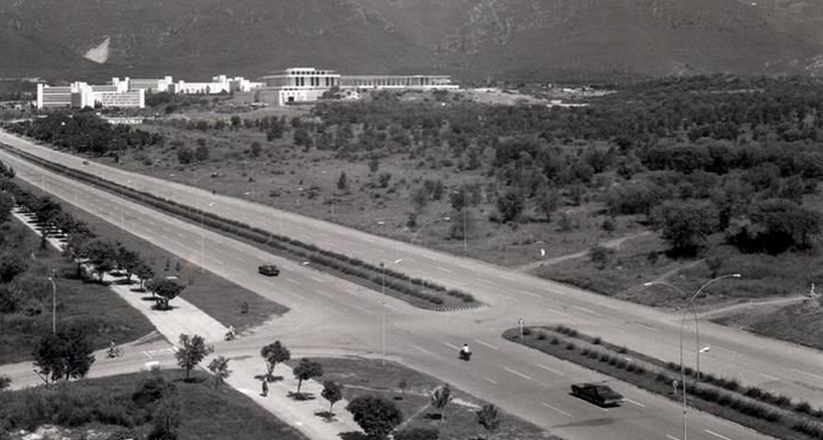 Full of natural resources, Islamabad is being home to the Margalla Hills at the northern end of the Potohar region. Its hygienic climate is healthy, dust-free, excessive availability of water resources and enriching greenery is unmatchable from the rest of the world. It is an urbanized, contemporary, and professionally planned city with broad roads, sectors, and avenues, elegant public buildings, and well-organized shopping markets and malls. The city is divided into main eight basic districts which are as under:
Administrative
Diplomatic enclave
Residential areas
Educational sector
Industrial sector
Commercial sector
Rural areas
Green areas
Islamabad of Today
Today Islamabad is considered an exciting beat of Pakistan, resonating with the energy and strength of an expanding and developing nation. Islamabad denotes the hopes and dreams of a young, full of energy and self-motivated nations with wide dreams and unstoppable spirit. It is the city that embraces new ideas with a big heart, provides a platform for beginners so that they can transform their dreams into reality, and recognize Pakistan's tradition and cultural values.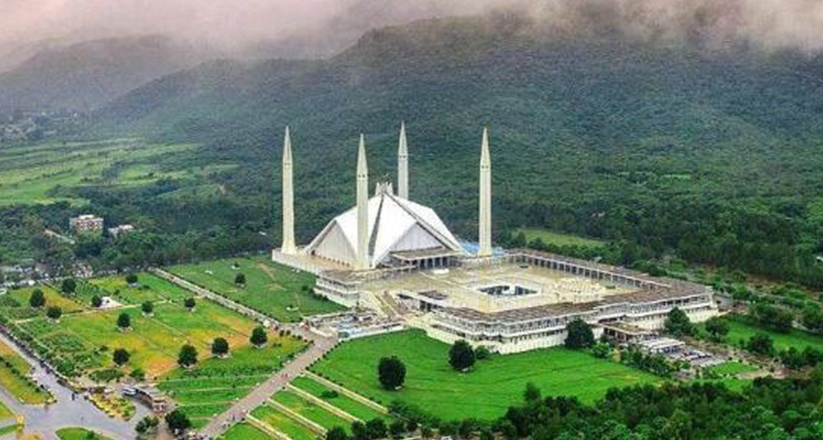 Geographical Details
It covers a total area of around 906.50 square kilometers. Another area of 3626 square kilometers is also covered but is utilized by Margalla Hills in the North East Region of the city. Here is the description of how Islamabad has distributed the land into different sectors. We must say that Islamabad has done justice with the land.
Islamabad Urban Area: 14 square feet kilometer
Islamabad Rural Area: 20 square feet kilometer. (Include the undeveloped area)
Weather & Climate of Islamabad
The monsoon period starts by the last part of June and prevails till the end of September. In 2009, Islamabad saw below regular monsoon rainfalls due to the existence of El Niño over Pakistan. It just recorded 354 millimeters of rain during the Monsoon season in 2009. The highest rainfall of 620 millimeters was recorded in Islamabad during 24 hours on 23 July 2001. The record-breaking rain fell in just 10 hours. It was the heaviest rainfall in Islamabad in the past 100 years.
Fun fact: The standard monsoon rainfall of Islamabad is 790.8 millimeters.
Islamabad is a hilly city and that causes the presence of fog here in the winter season, especially near Margalla hills, Daman-e-Koh, and Shakar-Parian. Islamabad also faces dust storms in summer. The causes of destruction are very violent, at times.
Properties in Islamabad
Islamabad is the most beautiful and organized city in Pakistan, faces huge favoritism, and a lot of people dream of being a resident in Islamabad. properties from different areas of Islamabad are listed on the official website of ilaan.com. All famous and most demanded sectors of Islamabad including F-7, F-6, F-8, F-10, F-11, G-11, G-10, G-14, G-15, I-10, G-8, or F-9 are found on ilaan.com with its complete information, postal codes, geographical maps, and facilities. This initiative of providing complete and verified information is taken so that people can have general knowledge about the area.
Houses for sale in the mentioned areas are available in a wide range and in different financial plans. Houses and plots of different dimensions are also enlisted so that you can find one that you are looking for without wasting your time.
On the other hand, if we look at the areas which prove to be both, residential and commercial solutions for your requirements then you are suggested to go for a house for sale in DHA, Gulberg, Blue Area, Bahria Town, or Soan Garden. These are the areas where the land value ever stays the same and people are always looking to purchase properties.
Places to visit in Islamabad
Now comes the first part! If you haven't visited Islamabad before, you are a rare kind honestly. However, let's take you to some of the best places you can visit in Islamabad.
Pakistan Monument
The Pakistan monuments in Islamabad is a representation of four provinces of the country and three territories. The monument is specially designed to reflect the evaluation of the nation in Pakistan and the cultures of the different sectors. Singh, Baluchistan, Punjab, KPL, every culture is represented in these monuments. These monuments are especially dedicated to those superheroes of the nation who sacrificed their lives for future generations. Aerial view of the monuments makes it look like a star and a crescent moon which represents the star and the crescent on Pakistan's national flag.
The monuments have engraved the pictures of our national poet, founder of Pakistan, the historical landmarks, and other notable landmarks and personalities.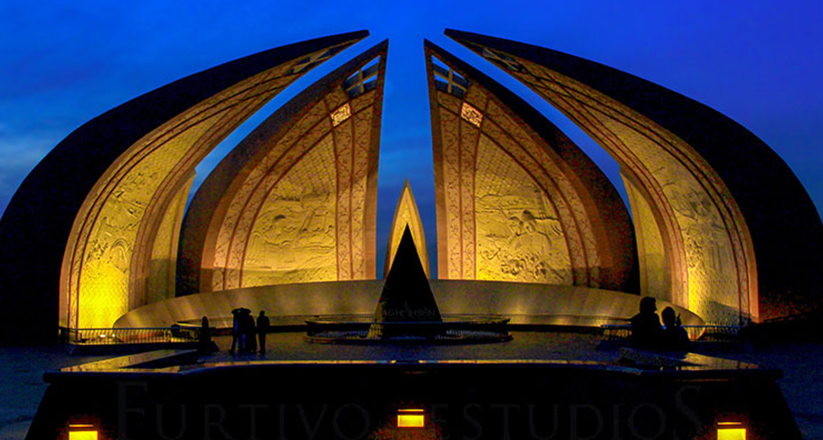 Shakarparian Hills
The momentous Shakarparian Hills is known for the diversified plants from different countries and planted by the presidents or prime ministers of different nations. The beautiful park with its huge central fountain and its wide-ranging view of the entire city from a point of 609 height meters is one of the most appreciated and favorite recreation points of the visitors.
Daman-e-Koh
Translated from "hills of the heart" Daman-e-Koh, a mountain that is full of adventure and mysteries is now developed into the most well-known recreational picnic spot of Islamabad. With the sharp curves and beautiful roads, Daman-e-Koh brings you the most magnificent views of the city, especially at night time.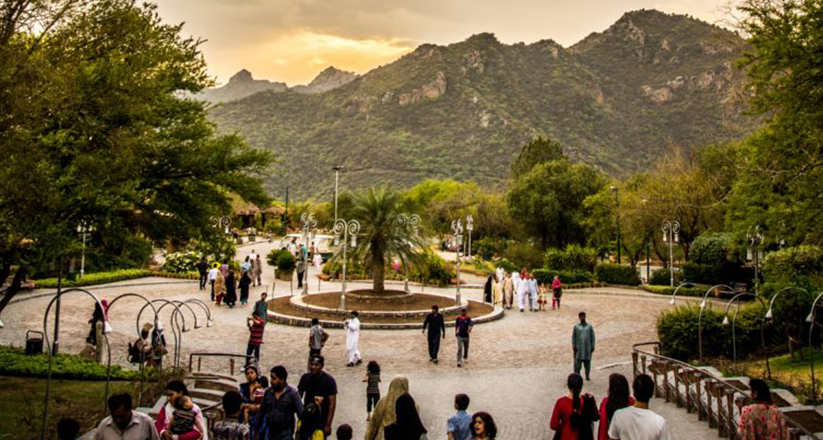 Excessive cars on the hills are never a good idea and secure enough for a happy picnic, to avoid any mishap Daman-e-Koh has introduced golf carts that helps the visitors to carry them from the parking area to the viewpoint. Several high-quality restaurants and food chains have opened up here which helps in getting more public attention and provides hygienic food for the visitors.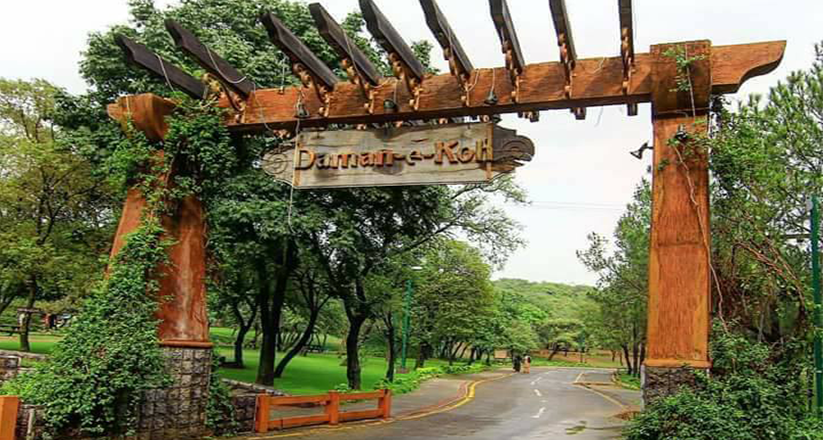 Saidpur Village
Closest to Damn-e-Koh and reached by a leading north from the top end of F-6, Saidpur Village is blessed with nature's best gift i.e. mango trees. This village is representing the traditional pottery wares of the country. The ancient styled restaurants present the old traditions and cultures of different sects of society.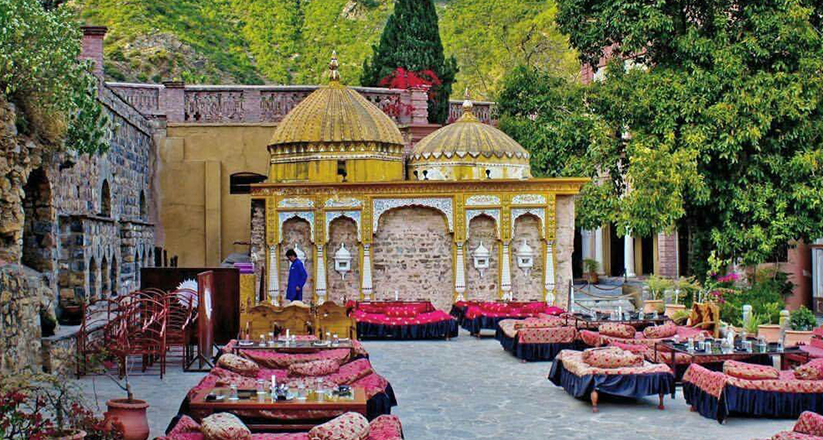 Lok Virsa Cultural Center
National Institute of folk and traditional heritage, Lok Virsa works for the preservation of the old traditions of Pakistan and keeps them preserved for future generations. It is a platform for artists, craftsmen, artisans, musicians, and miniature artists to showcase their talent. The Folk Heritage Museum is located at Shakarparian Hills and displays an extensive range of different old items, a few of them are mentioned below:
Ancient costumes
Jewelry
Woodwork
Metalwork
Block printing
Ivory
Bone work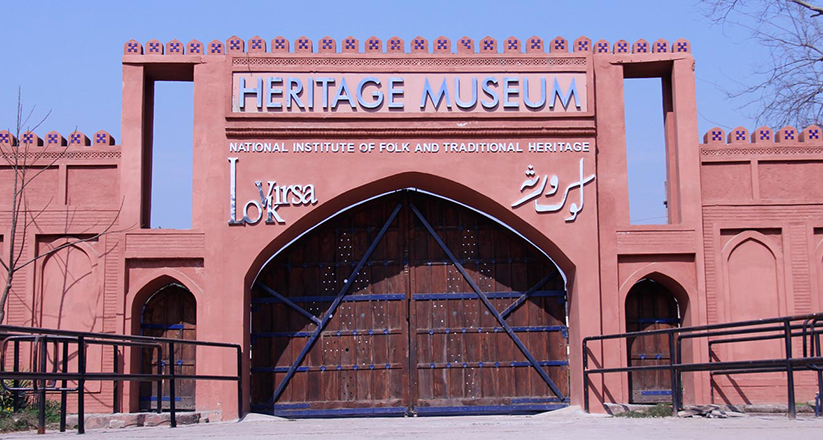 Rose and Jasmine Garden
An unmatchable garden from the rest of the gardens of the city, Rose and Jasmine Garden is specially established to grow an extensive range and a lot of roses and jasmines in the garden premises. The total area reserved for this garden is approximately 20360 sq. meters.

This garden portrays a picture of serenity. You would more than 250 types of roses here which are originated from different countries. Besides this, you will be shocked to see around 10 different kinds of jasmine. Annual flower shows and exhibitions are also conducted in the spring season.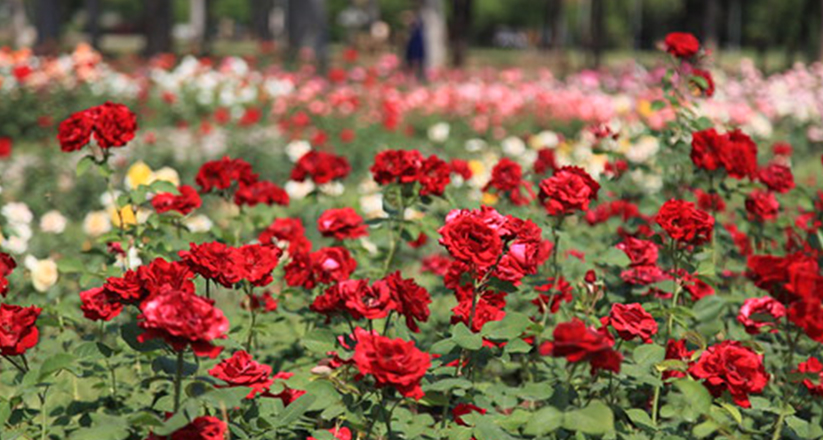 Margalla Hills
Pakistan is home to the flora and fauna of the Indian subcontinent. Wildlife sanctuaries and national parks in Pakistan offer other wild tour options. If you are in Islamabad, a wildlife trek to Margalla Hills National Park is a must. Margalla Hills National Park is located at the foot of the Himalayas and is one of the most accessible national parks in Pakistan. Margalla Hills is a series of hills located in the north of Islamabad, Pakistan. Margalla Hills are excellent for hiking purposes and take care of both a serious rider and a serious lover. The best hiking seasons are the cold winter months when there is little rain and the days are very pleasant. Margalla Hills National Park is home to many wildlife species including barking deer, wild chicks, Asiatic leopard, Chinkara deer, red fox, leopard, and foxes.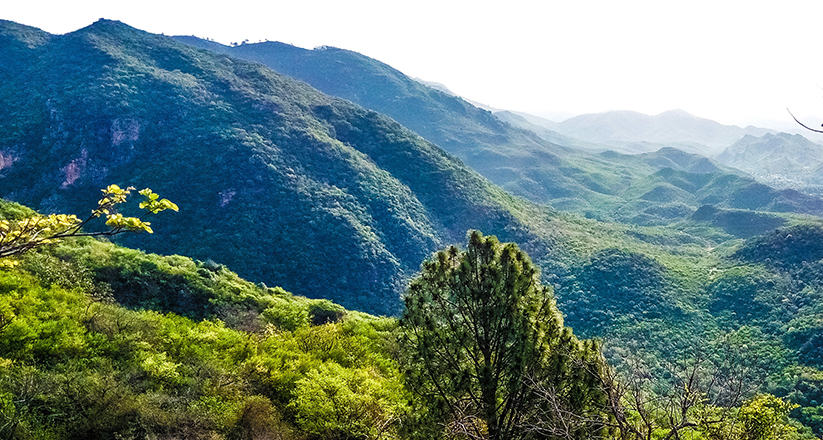 Fatima Jinnah Park
When it comes to the area, Fatima Jinnah Park is one of the largest parks in Asia. Its sprawled area and the beautifully arranged plants and trees in every corner of the park make it breathtaking. It has a long, wide, and paved walking track, where people from all over the twin city come for their morning or evening walk. Even if this park is one of the largest parks in Asia, it is still undergoing some development process.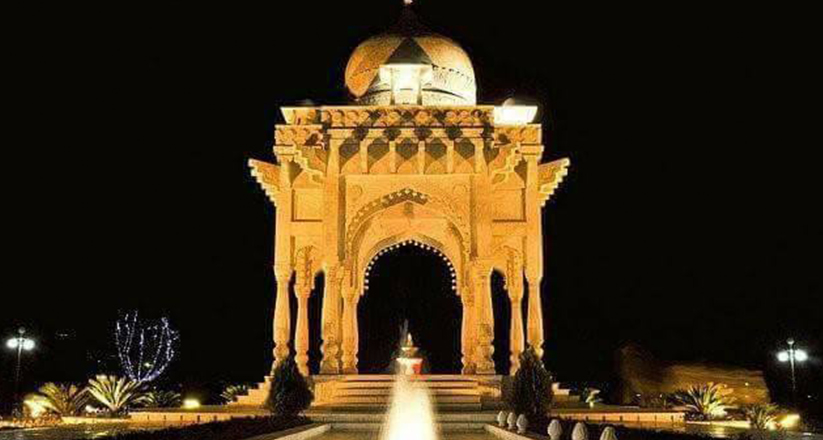 Lake View Park
One of the major centers of attraction of the country, Lake View Park is known for its ideal location and maintained walking tracks. The wide parking area makes this place hustle free and also helps in maintaining the best hygiene standards. Boating is the specialty of this park and it also lets you have a very alluring view from the edge of Rawal Lake.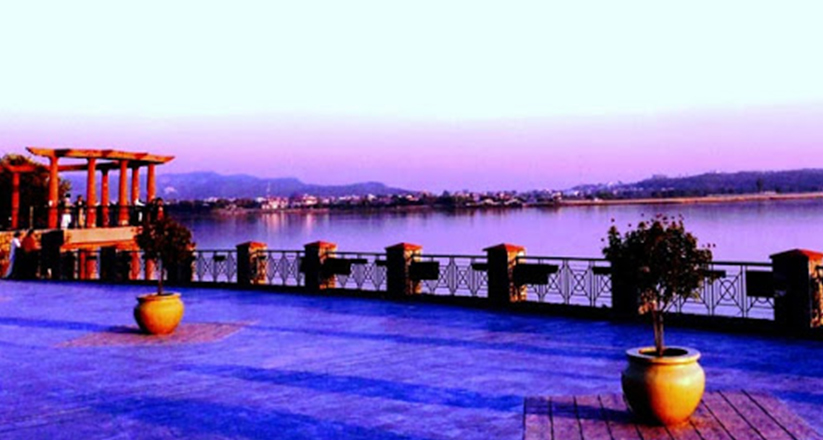 Shahdara Picnic Point
If you want to take a dive in natural ponds and bathe in chill waterfalls, Shahdara Picnic Point is the place for you in Islamabad. Located on Murree Road, Shahdara Picnic Point is full of natural ponds and waterfalls where the natural beauty will keep you hooked for hours and you won't feel like going back home. Although there is not a lot to do in this area, the best thing you can do is enjoy hot pakoras and chai in the midst of the ponds and flowing water. You will see a lot of fish and small crabs as well here and if you are into fishing, you will have a great time here.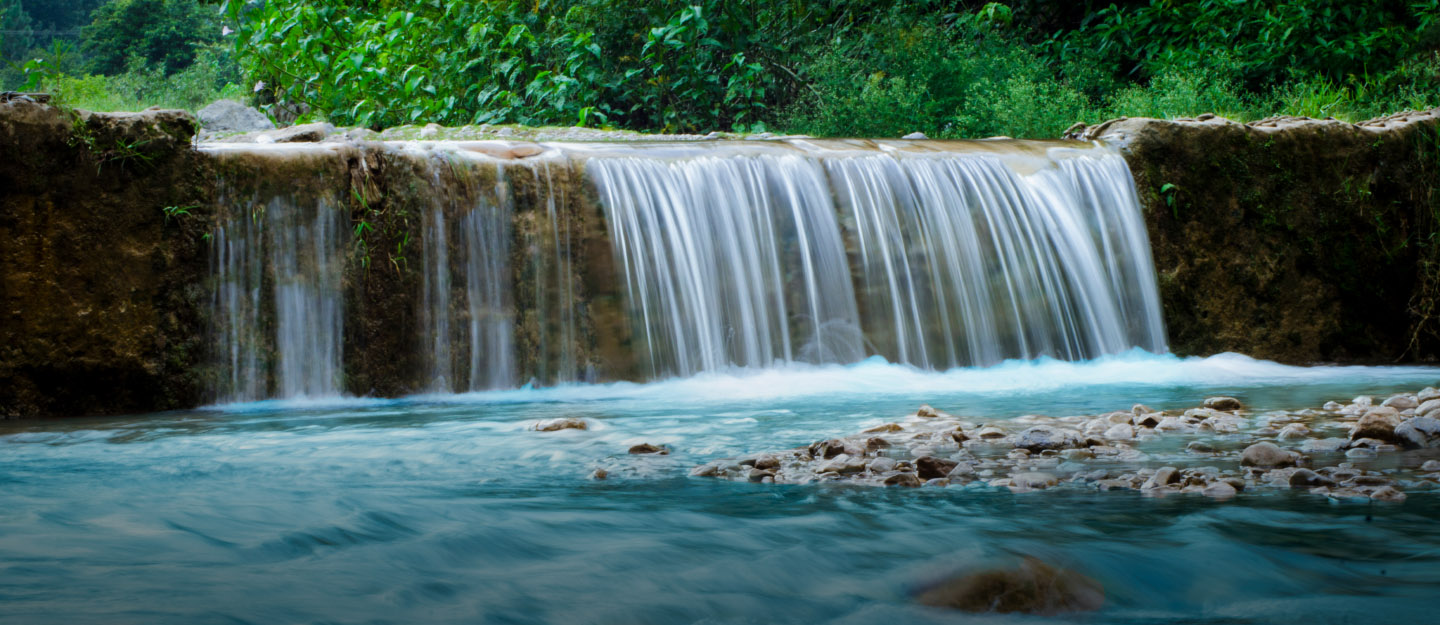 Where to shop in Islamabad?
Jinnah Super
The Jinnah Super Market in the city center, category F-7, has become Islamabad's most famous and sensible shopping destination. It has a large number of shops, restaurants, general restaurants, and much more. Some shops make a lot of practice in shops, toffees, restaurants, banks, bookstores, gift and CD stores and services. All in all, a visit to Jinnah Super, or "Jinnah" as it is inevitably mentioned during a visit to Islamabad. This area offers a wide range of commercial properties and you can establish a sound business here without any hindrance. From plots to constructed buildings, you will find a lot of properties being offered in different financial plans. Jinnah Super being a supermarket allows you to gain profit in multiple ways and able you to start a different type of business, whatever fits your domain.
Karachi Company/ G-9 Market
Karachi Company is named in order to honor the businessmen from Karachi who moved here, started a business, and soon made their identification. There is a diversified range of consumer products available here at the best prices. From small products like jewelry to huge, great, and valuable household goods, everything is available for your disposal. Also the diversified range of food items of different cuisine.
Karachi company offers a wide range of commercial and residential properties. People living here enjoy a very convenient and easy approaching location. The commercial properties for sale in Karachi company are offered at different prices. If you are looking for houses for sale in Karachi Company, let ilaan.com be your property partner. Listing from all over Islamabad is enlisted on the official website.
Blue Area
The major business attraction of Islamabad, Blue Area is technically the Central Business District. Blue Area stretches across a range of more than 2-3 kilometers consisting of shops, the business of all kinds, clinics and pharmaceutical, eateries, and novelty electronics products. Your one-stop market of Islamabad.
Blue area is one of the most visited business hubs of Islamabad and provides infinite investment opportunities. The land value here is quite expensive but the location is exceptional. People from all over Pakistan keep looking for opportunities to invest here. if you are looking for houses for sale in Blue Area, Islamabad then you can visit Pakistan's best property portal ilaan.com and find your desired property. Residential plots and commercial plots for sale in Blue Area are also enlisted on the official website of ilaan.com.
Super Marker
Adjacent to Jinnah Super, Super Market is also one of the famous markets of Islamabad and has so much to offer to its consumers. The famous Soda water of Super Market is a must. This oldest and biggest market has a wider range of culinary products, sports stores, chemists and opticians, photographer studios, bakeries, and the best grocery stores.
This place is no doubt an amazing place to invest and start your business. You can find a wide range of commercial properties for sale in Super Market on ilaan.com as well as all commercial properties ready to sell and purchase too.
Melody Market
Melody marker Islamabad is known for its exquisite and excellent clothing and accessories stores, food points, and sound bookstores. This too is the oldest market of the city which means that this beholds many traditions and cultures within. Offers the most affordable prices and a wide range which makes it easier and fun for you to choose one that fits your needs the most.
F-10 Markaz
The fastest-growing market of Islamabad, F-10 Markaz recognized nationwide for its oldest establishment and beautiful park. F-10 Markaz has an extensive range of commercial activity along with other projects. You would find restaurants, burgers or fast food stalls, video/audio, or photo studios, clothing stores, superstores, to footwear.
People from all over Islamabad and Rawalpindi come here for the famous Soda every night. This place is an option for you to start your business and make the most out of your investments. The commercial properties for sale in F-10 Markaz Islamabad are listed on ilaan.com and you get complete details in a single click.
The house for sale in F-10 Islamabad also possessive huge attention, and investors never miss an opportunity to invest here. Being surrounded by every essential utility of life, F-10 is an excellent place to live in Islamabad.
Famous Restaurants of Islamabad
Monal
Located on the edge of the mountain, called Pir Sohawa, bless you with an amazing and energizing view of the entire city. The view of Islamabad from Monal at night time is a sight that can never be forgotten by the one who witnesses it.
The lights of the Faisal mosque leaves you breathless for a moment. You are served a wide range of cuisine here with live music and fresh air. The sitting arrangement is outclassing. The parking area is also arranged with professionalism. You will also find some antique jewelry stalls here which are portraying different traditions of Pakistan.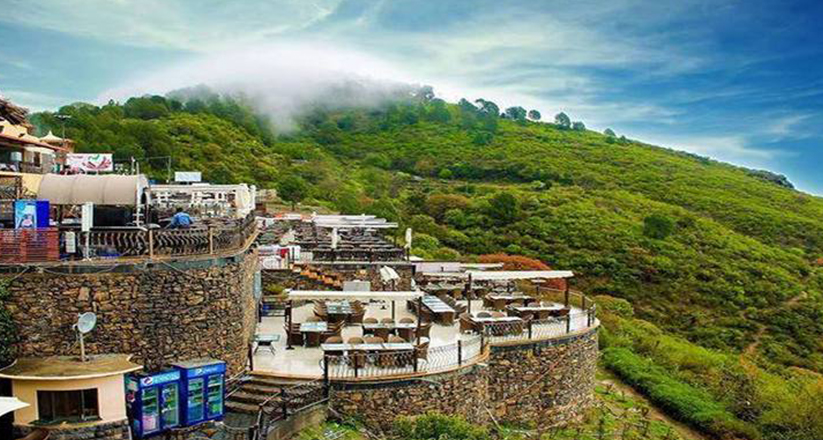 Bundoo Khan Islamabad
A desi restaurant that would also serve you with the best continental and other cuisines just like how you like, Bundoo khan is located at St 40, Sagheer Market, F-10/4. You would find the finest eatables here with higher hygienic precautions.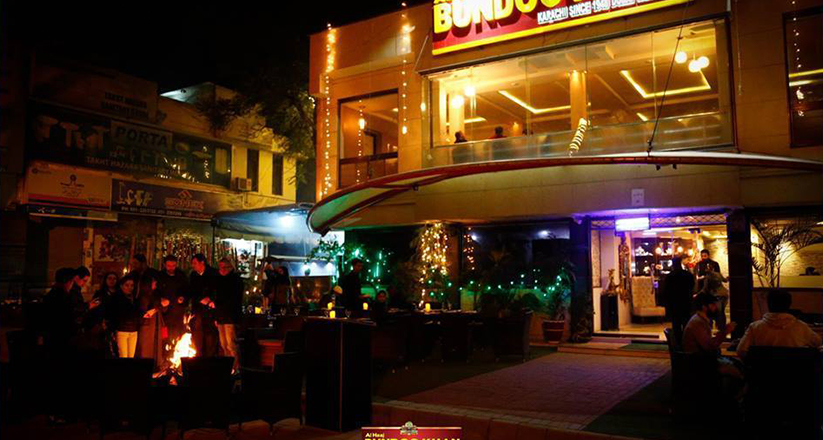 Savor Foods
A very old but for keeping stick to its standards, Savor foods is serving its consumers since 1988. The economical prices are making it easier for the public to eat the famous Biryani with Kabab. There are two branches of savor foods in the twin cities and both are designed in the same way.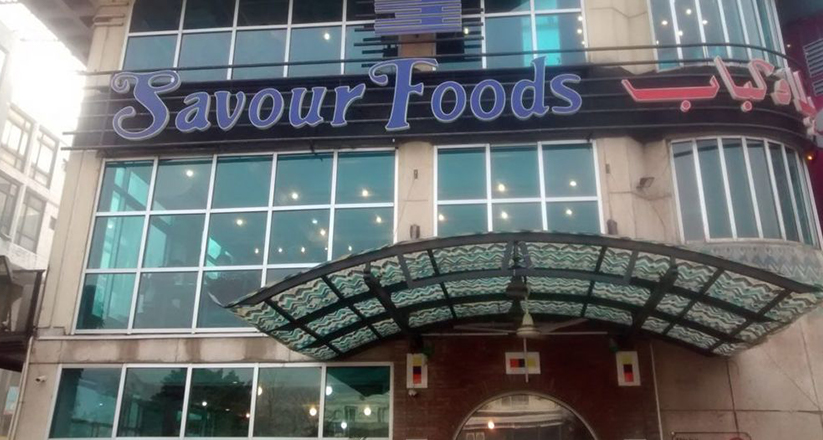 Hospitals in Islamabad
In Islamabad, you would find a large number of hospitals. From private to public, there is an extensive range of hospitals available in Islamabad for your disposal. The hospitals in Islamabad are functional around the clock and the emergency services are equipped with the best and modern tools. Ambulance services are also available. If you are employed at any of the major hospital in Islamabad and looking for the best residential properties around Hopitals in Islamabad, just search houses for sale for your desired location on ilaan.com. You will come across wide range of properties in a blink of an eye.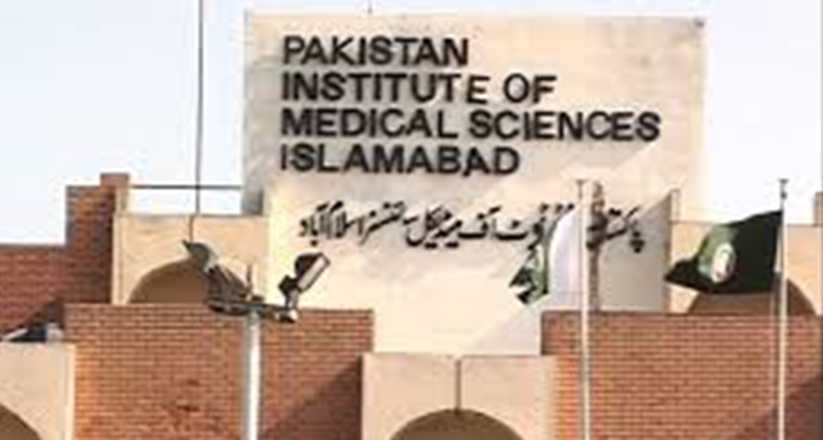 Government Hospitals of Islamabad
Federal Government Service Hospital - Polyclinic, Service Road, G-6/1, Islamabad
National Institute of Health - Chak Shahzad, Islamabad
Nuclear Oncology & Radiotherapy Institute (NORI) - G-8/3, Islamabad
Pakistan Institute of Medical Sciences (PIMS) - G-8/3, Islamabad
Capital Hospital (CDA Hospital) - Near Melody Market G-6/3, Islamabad
KRL Hospital - Sector G-9/1 Islamabad
Nescom Hospital - Sector H-11, Islamabad
Private Hospitals of Islamabad
Maroof International Hospital
Integrated Health Services
Fauji Foundation Hospital
HS Children's Medical Center
Islamic International Medical Complex
Shifa International Hospital
Aslam Memorial Medicare Hospital
Islamabad Private Hospital
Elahi Medical Center
Kulsum International Hospital
Islamabad Specialist Clinic
Hope Medical Dental & Diagnostics
Dar-ul-Shifa Hospital
Ali Medical Hospital
Universities in Islamabad
Islamabad is an urbanized city and highly appreciates the universities of different sectors and areas. You would a long list of universities in Islamabad. Universities in Islamabad are recognized by the higher commission and students from all over the world come here for higher studies. A few internationally recognized universities of Pakistan are also located in Islamabad.
A huge number of houses and apartments for rent near the best universities of Islamabad are listed on the official website of ilaan.com and you get multiple results by adding your destination in the search tab.
Here is the list of the known and reputed universities in Islamabad.
Public universities:
International Islamic University
Quaid-i-Azam University
National Defence University Islamabad
Allama Iqbal Open University
COMSATS Institute of Information Technology
Pakistan Institute of Engineering & Applied Sciences
Air University
Institute of Space Technology
Federal Urdu University of Arts, Science and Technology Islamabad
Private Sector Universities of Islamabad
National University of Modern Languages
Bahria University
Foundation University
Iqra University
Mohammad Ali Jinnah University
Center for Advanced Studies in Engineering
Hamdard University Karachi, Islamabad Campus
Riphah International University
National Defence University, Islamabad
The Institute of Certified Public Accountants of Pakistan
Shaheed Zulfiqar Ali Bhutto Institute of Science and Technology (SZABIST)
National University of Sciences and Technology
National University of Computer & Emerging Sciences Islamabad