Centaurus vs. Giga Mall - A Comparison of two Best Malls in Islamabad
Islamabad is the second most beautiful capital of the world. This city is known for its mountains and sophistication. The roads are wide, clean, and well-maintained by the authority. When we talk about the best recreational spots in Islamabad, we come across many places. Most of the places are constructed using natural spots. Like if we talk about Damn-e-Koh, Saidpur Village, or Faisal Mosque. These spots are the best places for recreational activities, but if you prefer going inhouse places. Islamabad has numerous solutions for this too. There are many malls located in different locations of Islamabad but the two best malls are Centaurus and Giga Mall.
These two states of the art malls are designed using the latest technologies and designs. Their infrastructure differs from each other but both malls are considered best for different reasons. If you are coming to Islamabad for the first time, you should read this analysis of both malls before making a decision of visiting one. Or maybe you end up visiting both malls cause they are amazing!
Centaurus Mall
Address: Jinnah Avenue, Sector F 8/4, Islamabad.
Timing: Sunday – Thursday 11:00 AM to 11:00 PM | Friday – Saturday 11:00 AM to 12:00 AM
Contact: 051-8483040
This is one of the most talked-about malls in Pakistan. When Pakistan was making a name in implementing advancement, this mall was one of the initial elements. Centaurus mall is one of the most famous malls in Lahore. This mall consists of three towers with helipads on the top of all towers. You will find all national and international brands here. No matter if you are looking for clothes, linen, furniture, grocery or whatsoever, you will find everything under one roof.
The food court of Centaurus mall is very mesmerizing. You will find your favorite restaurant here in a blink of an eye. Along with numerous other national and international fast-food chains.
Standing tall on Blue Area, Centaurus mall is not only Islamabad's favorite mall but it is also one of the biggest attractions of Pakistan. Because of its three tall towers that sometimes get covered with clouds. Centaurus Mall is providing commercial activities to more than 200 international and national businesses.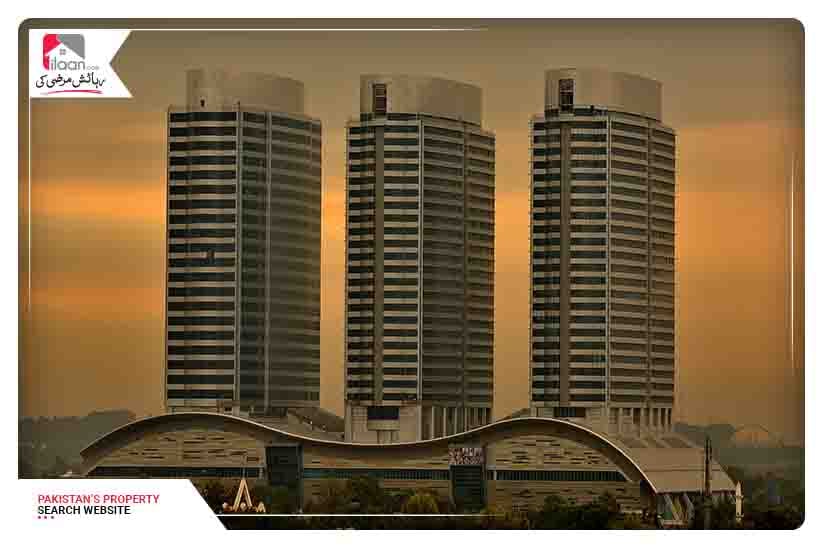 This greatest shopping center in the center of the capital covers around 283,140 Square Feet. It is connected with Metro Bus so that people residing anywhere in Twin cities can come here with easy transmitting services.
You will also find residential apartments here that are accommodating more than 3000 people at a time. If you are a businessman and want to establish your business here, that's also not an issue. You can just get an independent office and start your business in no time.
Giga Mall
Address: Main G.T. Rd, DHA Phase 2, Islamabad.
Timing: Sunday – Thursday 11:00 AM to 12:00 PM | Friday – Saturday 11:00 AM to 1:00 AM
Contact: 051-8491040
Located on the main Grand Trunk Road, Giga mall is one of the biggest malls in Pakistan. The most amazing feature of Giga Mall is its shape and infrastructure. Its huge tower and wide car parking space make it stand out from the rest. It is a one-stop-shop for everyone. No matter if you are a kid, man, woman, elderly person, businessman, or whatsoever, Giga Mall has something to offer everyone. The fun city is available on the top floor where you can let your kids have some fun while you shop. Everything from branded clothes to grocery items, you will find everything under one roof.
Giga Mall is located closer to DHA Islamabad. There are several houses for sale in DHA Islamabad and if you purchase one, you can easily get access to the mall.
Giga Mall is the project of Al Ghurair. They have announced another tower of the 30-story tall building of Giga Mall Extension. More businesses and entrepreneurs would be accommodated here and will be performing commercial activities.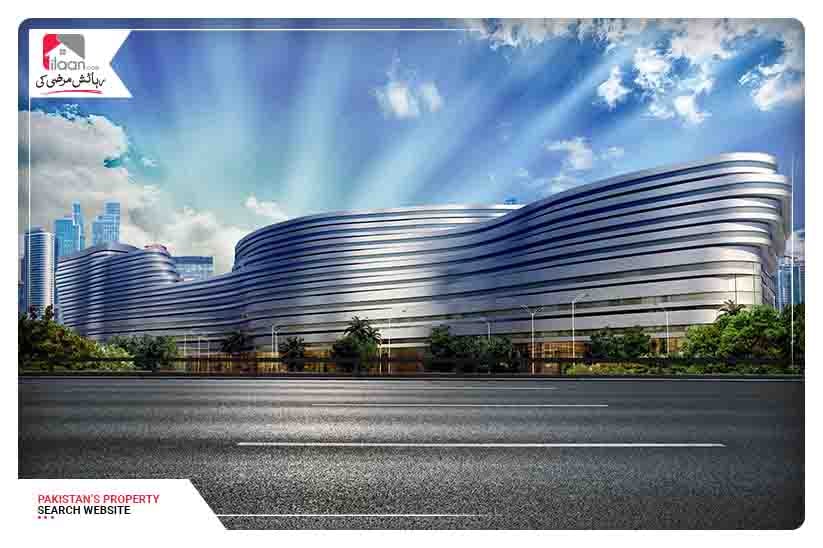 Giga mall has covered an estimated area of180,000 Square feet yards. Alike Centaurus Mall, more than 200 brands are also being accommodated here. This mall ranks on the top numbers when we see the ranking list of best malls of Islamabad.
The unique and interesting infrastructure of Giga Mall makes it stand out from the rest and attract a huge number of visitors. Its location is also one of the major reasons why people prefer coming here. connected with the Twin cities and GT road, you will always find a huge number of the population visiting Giga Mall.
The food court of Giga Mall is not very large but will always give you the best eating experiences. Being new in town, you will find fewer eateries options but the few available there are amazing. Another thing that attracts visitors is Carrefour. This is the place where you can get everything related to your house grocery items, electrical items (TV, mobiles, refrigerators, washing machines) along with clothes and other products.