Best Spots in Pakistan for a Recreational Tour
All of us are so busy in our lives that we hardly get time to go out and rejoice the beauty of our own country. Getting 3-4 days of vacation is a hard thing but can be made memorable if you can go to the right place. Without further ado, let's introduce you to 4 of the best places in Pakistan where you can plan a short trip.
Nathia Gali
Highly recommended and an amazing spot to spend your holidays! The hotels here are well-equipped with the best amenities and furniture.
You would find a wide range of shops here offering traditional dresses, bags, jewelry, toys, and other products. There are restaurants that offer different cuisines. The joy of walking in the cold street with a cup of hot chicken corn soup is unbeatable.
The famous hotels that are always available for your assistance in Nathia Gali are Red onions, Taj Mehal, Lala Zar, and a few private guest houses. The private guest houses are an exceptional choice if you are traveling with your family or a large group of friends.
The accommodation of these guest houses is wider than the hotel rooms and you get the secure area for car parking as well.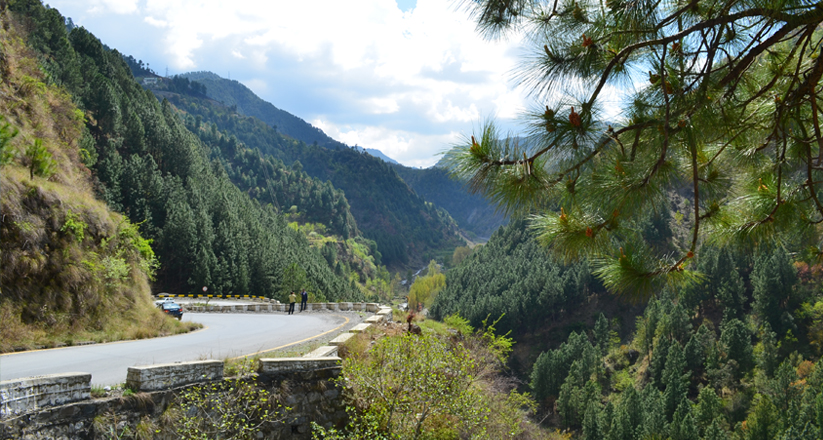 Shogran
Shogran is a famous spot approximately 6 km away from Kaghan Valley. The trek to Shogran is very adventurous and dangerous but the views are worth the risk. Shogran Valley is known for its beautiful view, green meadows, and lawn that let you enjoy tranquility.
Far away from the urbanization, Shogran owns beautiful and well-possessed resorts for the tourists to stay and rest. The nearest beautiful place that you can explore by staying in Shogran is Siri Paye. It is an amazing area with a small lake and would leave you overwhelmed with the horse ride.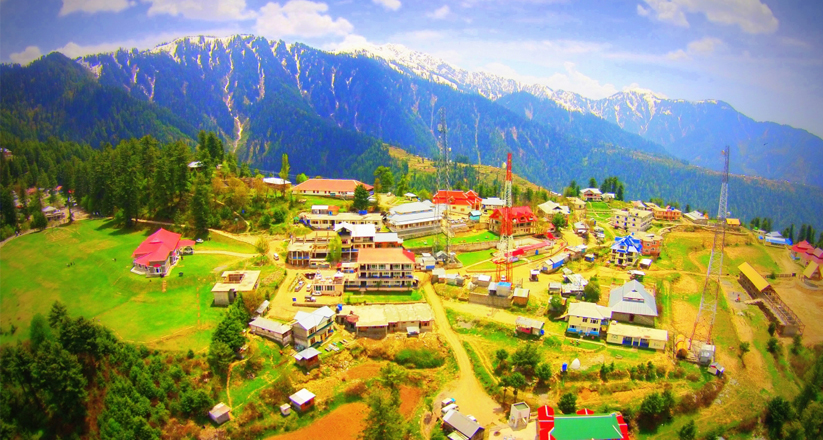 Banjosa Lake
Banjosa Lake is an artificial lake of Pakistan located 18 km away from the city of Rawalakot, Azad Kashmir. Located at an altitude of 6499 ft.
The lake is walled by dense and tall pine trees, forests, and mountains. The lake is easily reachable by a linking road from Rawalakot. It is an artificial lake but is known for the beautiful view that people from far away come to have a look at it.
The treehouses and huts add beauty into the view and also enable the visitors to take some rest. You would find the rest areas nearby.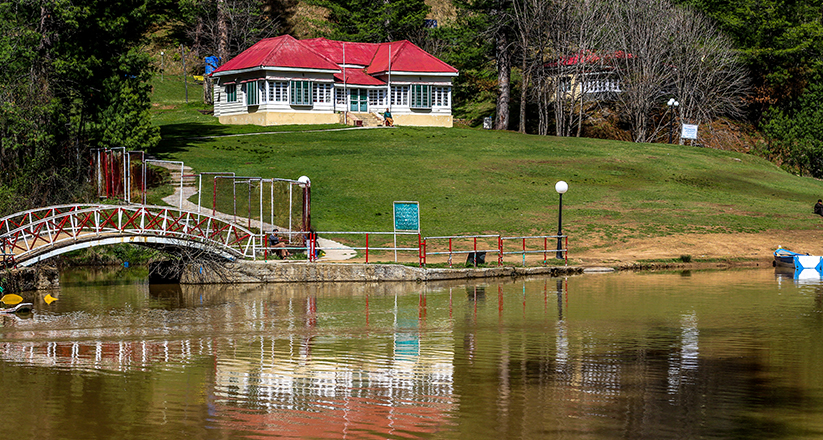 Naran Kaghan
Naran Kaghan is the most visited place in Pakistan. Every year thousands of people go towards Naran Kaghan to make the most out of their small vacation. When it comes to Naran Kaghan, the journey is more exciting than destiny.
Roads covered with tall trees, mountain-edge roads with Neelum flowing underneath, and a waterfall coming down the mountains and your car driving through such scene; it is nothing short of a dream. You should at least try this place once in your lifetime but should not miss the chance of visiting it over and over again at any cost.
The great creation of the Creator can be clearly seen, the range of the Malika mountains at Parbat and the Himalayan Mountains and among these beautiful sceneries. The cool breeze of Babusar up through the mountains, then the Kunhar River with its amazing beauty, the sparkling green waters of Lake Lulusar Lake is amazing.
And of course, any visit to Naran Kaghan is not complete without witnessing the beauty of Lake Saif ul Malook. The lake is surrounded by beautiful snowcapped mountains and lush green grass.