Best BBQ Spots in Lahore for Desi Food Lovers
When talking about Lahore city, there are only two things that cross everyone's mind, one is the historical and cultural value of the city and the other is its amazing and mesmerizing food. For a food lover, it is best to quote that for foodies Lahore is a paradise filled with appeasing and savory foods.
There are infinite spots that offer mouthwatering foods in Lahore and there is no doubt that the city has a wide range of food that is loved by everyone. But when it comes to BBQ nothing can beat the standard Lahore has. For a desi food lover, BBQ is the essence of pure love and a reason to live. Tourists who visit Lahore are always inclined towards getting a chance to fill their platers with tangy BBQ from the city.
Since BBQ is an exotic traditional food of Lahore, therefore, there are several BBQ restaurants throughout the city. The main challenge is to find the most appealing and aromatic BBQ restaurant amidst the crowded street. Therefore for your convenience here is a guide to the most flavorsome and appetizing BBQ restaurants in the city that you must visit to tantalize your taste buds and satisfy your craving heart for the love for desi food.
Baba Jamal Tikka House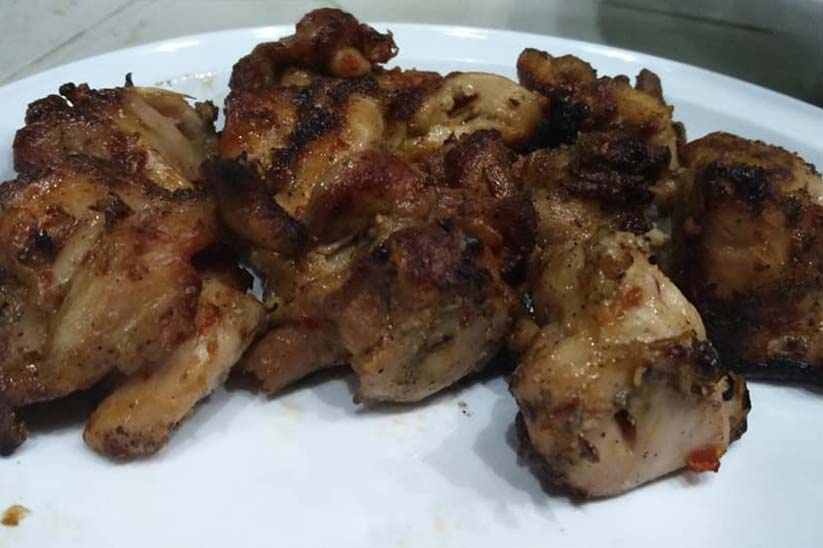 If you are in Lahore and eager to taste authentic BBQ then Baba Jamal Tikka House is going to be your favorite spot. The restaurant is bustling with people every single minute and the air is filled with charcoal smoke.
Their signature dish is beef tikka that is marinated with delectable spices that are slowly grilled over coals. It is cut into smaller pieces that are juicy, tender and luscious. During the weekdays the place is crowded but on the weekends, the place is overcrowded where you have to wait for at least 30 minutes before being able to get a seat for yourself.
It is a beautiful BBQ restaurant located at Tufail Road, Cantt Lahore. It is a sophisticated restaurant where you can enjoy succulent BBQ with your family without any problem. The timings for Baba Jamal Tikka House is from 5:00 pm till late at night.
BBQ Tonight
Explore genuine and unique BBQ flavors at BBQ Tonight. It offers splendid, yummy and delectable BBQ that is hard to resist. Initially, it started in Karachi but soon BBQ Tonight opened its branches in Lahore as well as Islamabad.
It is believed that you can get one of the finest mutton ribs only at BBQ Tonight. With the exotic and attractive ambiance, the BBQ restaurant offers savory dishes, either it is mutton leg roast or chicken tikka, seekh kabab or hunter beef, you are always going to find everything under a single roof. Satisfy your cravings for desi food at BBQ Tonight and enjoy some rich flavored desi appetite while sitting in perfect surroundings
BBQ Tonight is located at Mian Mehmood Ali Kasoori Road in Gulberg III. It is a well-maintained and elegantly crafted restaurant that serves from 112:00 pm to 12:00 am every day.
Grill N' Bake Lahore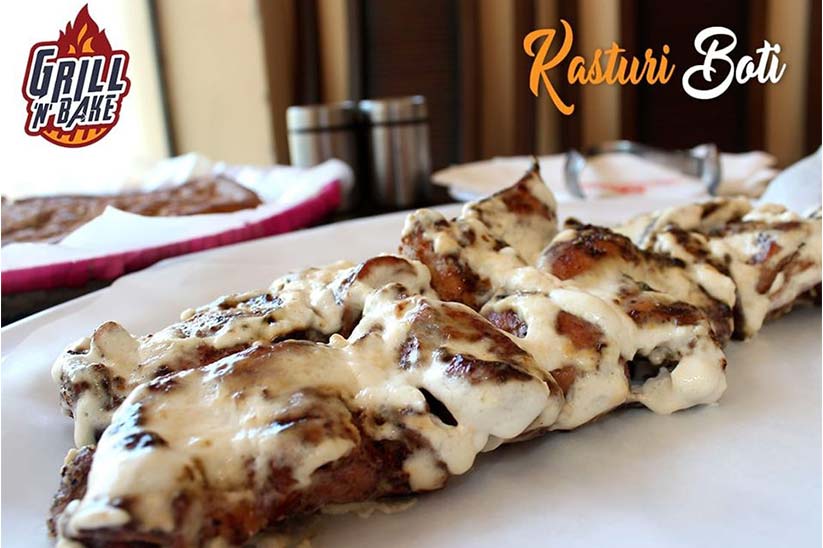 Grill N' Bake is one of the elite class restaurants in Lahore that is a bit pricey as compared to others but they have no compromise when it comes to taste. Even when it is high-priced, you will always find people bustling in the restaurant to get their hands on the succulent and delectable BBQ dishes that have a taste beyond their imagination.
They are experts when it comes to grilling on charcoal and adding exquisite flavor to the dishes. From Kasturi Boti to Mutton Chops to Malai Boti, Grill N' Bake ensured perfection to their every dish. With an appealing food presentation, the quantity of the food is also enough for a single person. The chefs add their hearts when preparing dishes and ensure everyone leaves the restaurant while licking their fingers with flavors.
Grill N' Bake is located in DHA Phase 2, Commercial Block S. It is a beautifully designed restaurant with exceptional ambiance. It is opened from 1:00 pm to 3:00 pm and 6:00 pm to 2:00 am. They ensure the food is fresh and cooked only when the order is received.
Nadeem Tikka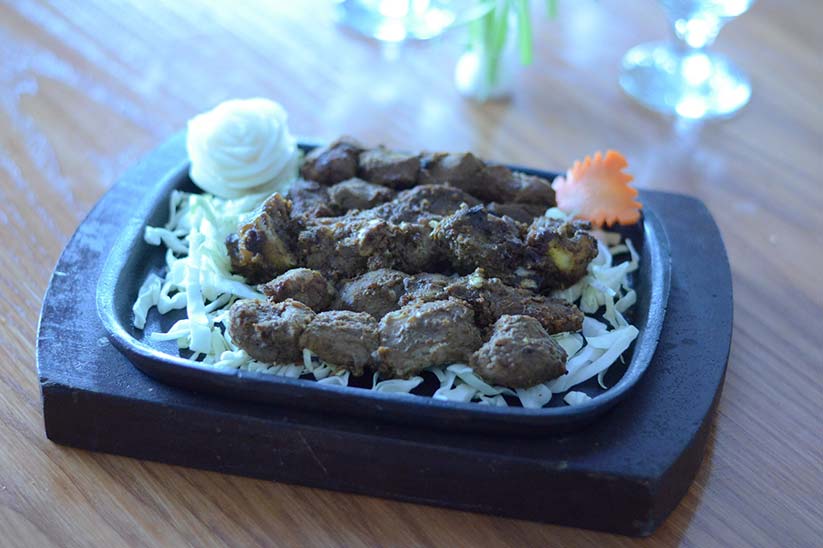 In the list of succulent and mouthwatering BBQ restaurants, Nadeem Tikka is a name of quality in affordable price. Though it is not a too pricey restaurant but it offers exceptional ambiance for families to eat together and enjoy desi food with love and happiness.
From Bihari Boti to Chicken Charga to Malai Kabab you can find any BBQ dish at Nadeem Tikka in pocket-friendly prices. There is no compromise over food quality. One of the best things of this restaurant is that besides serving the famous desi food, they also offer quails i.e. batair, that too cooked over the coal on low flame until it is cooked and tender with its juices intact. The food presentation at Nadeem Tikka is just like what you can find at good and high priced restaurants.
If you are a tourist in Lahore and wish to enjoy savory BBQ food, you can go to Nadeem Tikka which is located at 226- A3, Gulberg 3, Opposite City School, Near 7 Up Factory, Industrial Plots. The delectable BBQ restaurant is open from 12:00 pm to 3:00 am.
Pyara Chargha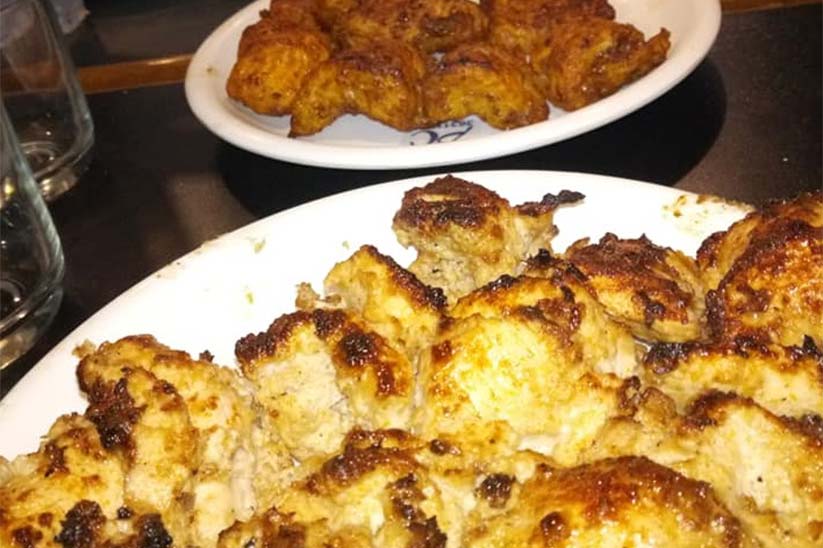 Pyara Chargha, popularly known as PC in Lahore is one of the most affordable BBQ restaurant offering a wide range of savory food. Though it doesn't offer special exquisite structure with classic ambiance, if you are looking for a perfect spot to enjoy mind-boggling BBQ food without any reservations regarding environment then this is going to be your favorite restaurant.
For the BBQ food lovers, Pyara Chargha offers Bihari Kabab Boti, Gola Kabab, Chicken Boti, Shish Touk, Chichen Cheese Boti and of course Chargha, all made lovingly on coal and cooked with perfection. The place is always filled with the aroma of coal and flavorsome BBQ food.
You can enjoy tender, soft and juicy BBQ dishes at Pyara Chargha which is located at Mazang Chungi Lahore. The timings the restaurant follows is 6:00 pm till 3:00 am.
Ashraf Tikka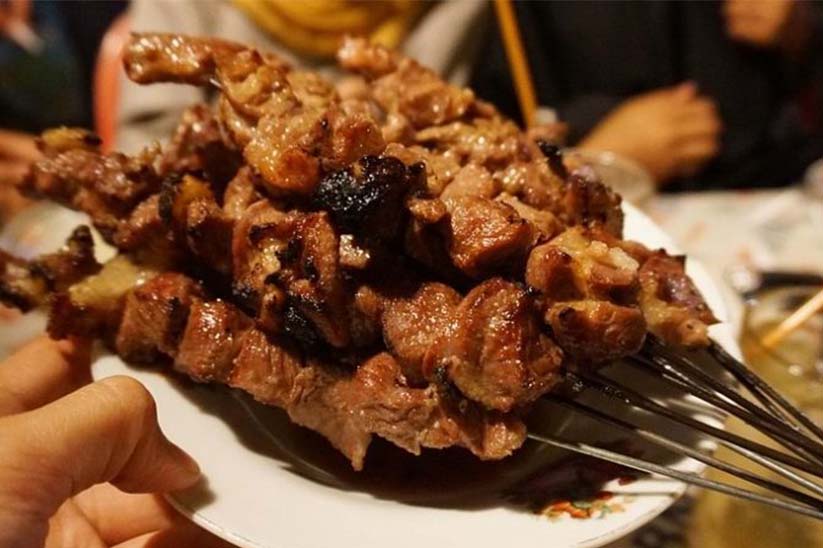 Another budgeted BBQ restaurant in Lahore is Ashraf Tikka. Though it is not a big restaurant it is always crowded, especially on weekends. On Saturday nights you can find families and friends enjoying tangy and savory BBQ dishes till night, laughing and enjoying every moment of life.
From Chicken Tikka to Kababs of all type to Karahi, every dish at Ashraf Tikka is made on charcoal with perfection. To satiate your BBQ carvings even at midnight, this restaurant is the perfect choice within an affordable range and with a great quantity of food. It offers customer-centric service and all the waiters are quick in work and delivers their best to ensure the best customer experience.
This appetizing BBQ restaurant is located in the main market of Lahore and is regarded as one of the oldest BBQ restaurants in the city. The timing is from 12:00 pm to 4:00 pm and restarts again at 6:30 pm to 3:00 am.
Zakir Tikka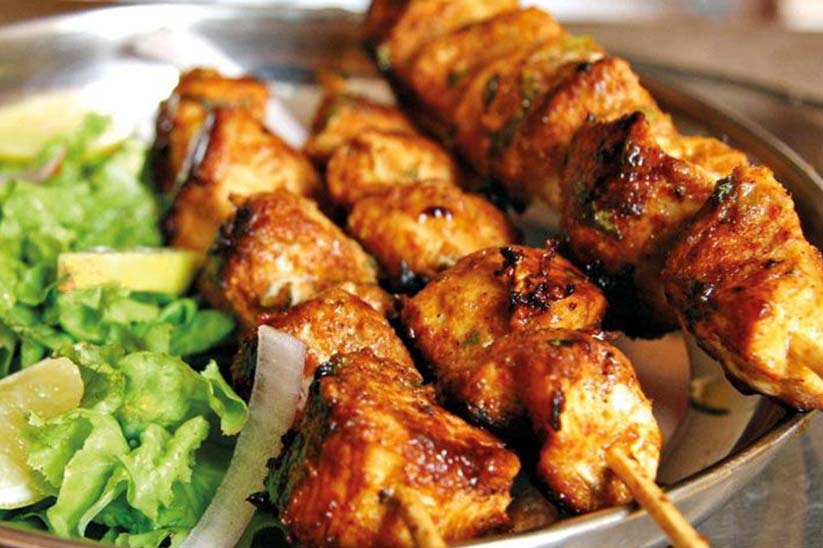 Zakir Tikka is another pocket-friendly BBQ restaurant that does not provide high and elevated structures and exotic ambiance but ensures high-quality succulent BBQ dishes. Due to its normal prices, you will find this BBQ spot crowded the whole time.
Bihari Boti and Malai Boti is the specialty of Zakir Tikka and it is operating the city from more than two decades. Initially, it was a small BBQ spot but later it developed itself into a more wide area restaurant offering multiple BBQ dishes to the residents of the city.
The restaurant is located at Sarwar Road Lahore and the timings are from 5:00 pm till 3:00 am. It offers a special arrangement for the families and couples, providing a safer area to sit and enjoy aromatic food with peace.
Baking Virsa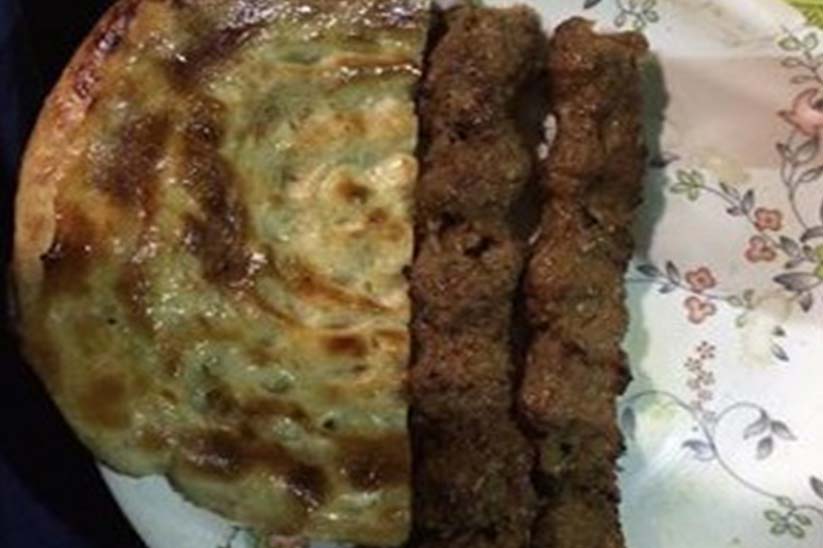 Baking Virsa is regarded as one of the tastiest BBQ spots in the city. Not located in a high elite area, this BBQ restaurant is a roadside joint place where the seating arrangement is near the roadside and for families, there is a small hall.
From Galawati Kabab to crispy Mutton Chops, Baking Virsa offers yummiest BBQ dishes, all made on coal until cooked perfectly. The meat remains juicy and tender every time. They offer some unique chutney that adds scrumptious taste while complementing the BBQ dish.
Baking Virsa is one of the oldest BBQ eateries of the city which is located at Railway Road, Gawalmandi Lahore. It opens up at 6:00 pm and continues serving appetizing BBQ food till 3:30 am.
Tabaq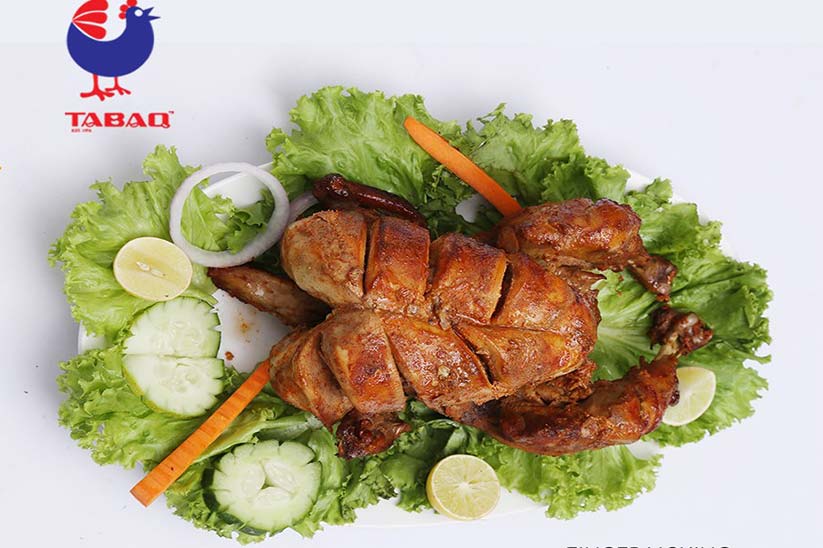 Tabaq is one of the most traditional BBQ restaurant offering scrumptious BBQ dishes at affordable rates. At Tabaq they make sure that the food is aromatic, capturing the attention of the customer and the food presentation must be so precise that the customer can't resist the temptation.
From Mutton Chops to Chargha to Malai Boti to Chullu Kabab, Tabaq offers a wide range of BBQ food, satisfying the craving of a desi food lover. The ambiance of the restaurant is always appealing with extra care for hygiene. It is a perfect spot to enjoy succulent BBQ food with your family and friends.
Though there are many other branches of Tabaq in town the most authentic and oldest one is located at the Lakshmi Chowk Lahore. The restaurant opens from 12:00 pm to 1:00 am.
So, these are some authentic and most appeasing BBQ restaurants in Lahore city that one must try when visiting the city. All of these restaurants are affordable whereas a few are pricey but with extravagant taste, the prices are easily justified. It is recommended to the tourists of the Lahore city to tantalize their taste buds at least once and enjoy scrumptious BBQ dishes of the town before leaving back for their cities.
Pataka Boti Restaurant
If you are in DHA Lahore craving for the best BBQ in town, Pataka Boti should be your go-to place. This place claims to offer the traditional taste of BBQ wrapped in contemporary style of presentation. The taste is going to captivate you instantly, leaving your tastebuds craving for more.
Here you can find all types of BBQ items like kababs, tikka, boti, and more served with parathay, roti, naan, kulchay, and tons of different types of chutnis. The best thing about the restaurant is its ambiance that is totally desi style. You will get a feel of entering the vintage Punjabi movie era with the posters of Sultan Rahi and interesting graffittys.
Pro tip: always order cold drinks with the meal! The BBQ here is super spicy but richly tasty!