A Comparison of LV Homes & Apartments with Other Apartment Projects in Lahore
What are the LV Homes & Apartments? LV Homes & Apartments is the real estate project of contemporary apartments, which is developed by Tameer Developers to introduce an elite and calm lifestyle, full of extraordinary facilities anyone would ever dream of!
Tameer developers are specialized in the fields of architecture, construction, design, engineering, and certain related disciplines. Their major focus is upon immaculate planning, careful execution, and innovation. They have successfully developed another project of them that is the Lahore Villas Society.
Coming back to the LV Homes & Apartments project of Tameer Developers, you can experience the quiet and calm atmosphere, full of peace with spacious studio, one-bedroom, and two-bedroom luxurious Apartments which you can choose as per your requirement and suitability.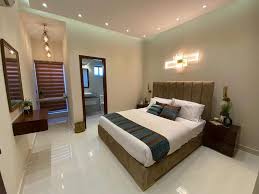 Ideal Location of LV Homes & Apartments
This contemporary small apartments and small villas project is located on Raiwind Road, in Lahore Villas. The society is spaciously confided within the gated security and is generously proportioned with refined, breath-taking aesthetics.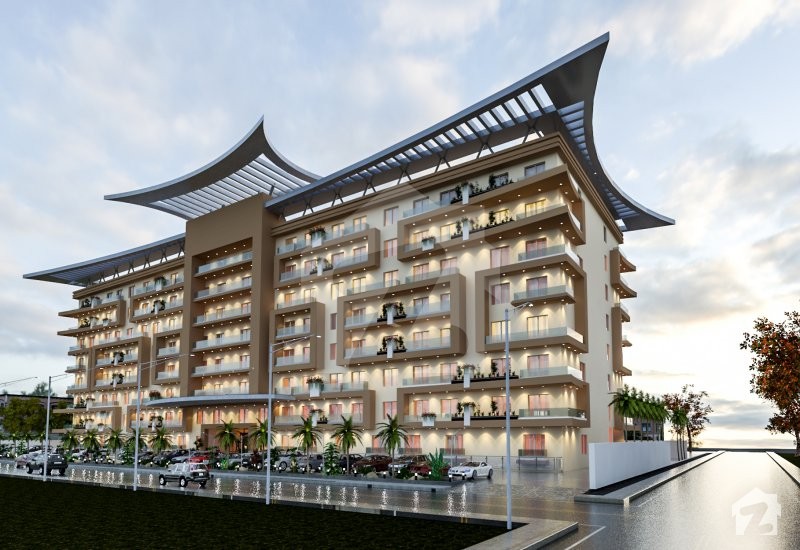 LV Homes & Apartments have the lowest Per Square Feet Property Price
Although Icon Residencia is also located over Raiwind Road, the drawback is that it is on the main Raiwind road which means the society will not be as peaceful as it should be, as compared to LV Homes & Apartments. You will experience noise pollution as we all know that Raiwind Main Road is quite a busy road and as its boundaries will be directly linked with this society, hence if we see from a comparative perspective, then HV Height suits you the best for a peaceful lifestyle.
Secondly, the property rate per square feet in LV Homes & Apartments is Rs.6500, while if we take a look over the property rate per square feet in Icon Residencia, then you will be shocked to know that there it is Rs. 9250. Hence, LV Homes & Apartments is much economical and affordable than the Icon Residencia, with better amenities too.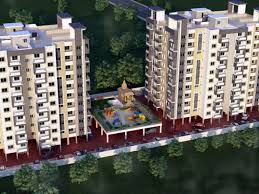 Signature Heights is another huge project based in Lahore which is the commercial project in Dream Gardens Phase II. But, the drawback of buying the apartment there is that as you would have noticed the word "Commercial". It sounds good to live in a commercial area because you live around so many restaurants, bakeries, cafes, and all other daily life needs fulfillment shops.
While, on the other hand, you face difficulties too residing in a commercial area, first of all, the property rate in commercial areas is quite high as compared to the Residential area. The same is the case when it comes to Signature Heights, therefore, the same elite lifestyle with all major amenities can be enjoyed in LV Homes & Apartments at the lowest property rates. What else do you want? This is Amazing!
The property rate per square feet in Signature Heights is Rs. 8735 which is about 30% expensive than LV Homes & Apartments which offers Es 6500 per square feet. After discovering all this, who will not love to grab this opportunity of buying the apartment or a villa in this area!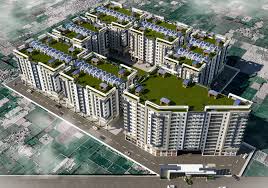 Let us move towards Al-Hayat Residencia now. This project does not offer as many easy installments as LV Homes & Apartments do offer. Buying an apartment is no more a big deal when you buy it from LV Homes & Apartments, because the booking here starts from only 15%, and you can divide the installments of the property into 30 months, paying it per month, conveniently.
Moreover, the market gains and projections have increased up to 60% to 70% while the price increase for the next three years is expected to go up to 70% to 90%. Also, the expected rental income will be 6% to 8% that means the high rental yield is guaranteed.
Amenities
There is the 24/7 Security System facility in LV Homes & Apartments, underground wiring, gymnasium for the athletes and the ones interested in it, laundry service to facilitate you by helping you out in making your busy life easier, play area for your children so that they can also have a leisure time and will not bother you much, rooftop restaurants which is an amazing ambiance, dedicated car parking to provide full security to your cars too, high-speed lifts so that you will not find any difficulty in reaching any floor from your floor, standby generators to never make you lose electricity ever, swimming pool -its water changes twice a day and its hygiene is properly observed, and last but not the least, there are garbage disposal units on each floor so that you will not have to go out far away to dispose of your garbage.
Therefore, there is nothing that can stop you from buying an Apartment or a Villa in LV Homes & Apartments, especially when there is no drawback of residing here, but the place is full of facilities, economical property rates, high rental yields, easy installments, so why will it not be the best amongst all to make it your prior choice!