9 Essential Tips to Turn Your Terrace Form Blah to Fantastic
A Terrace Garden is a sort of garden that is located on a building's roof. Humans have had a passion for growing plants on top of buildings since the beginning of time. These roof plantings provide temperature regulation, food, and habitat for wildlife, as well as recreational options and architectural enhancement, in addition to the decorative benefits. Because there aren't enough green spaces in some cities, many people turn to terrace gardens.
Terrace gardens provide a magical touch to any setting. A well-designed terrace is like an oasis of peace amid the rush and bustle of city life. It has a lot of potential to be transformed into a lovely place for you to unwind. Here are some tips that can help you transform your terrace garden.
SOME HELPFUL TIPS FOR TRANSFORMING YOUR TERRACE GARDEN
There are numerous ways to make your garden more charming, and some of them are included below so you can have a better idea of how to alter your terrace garden.
#1 UPHOLSTERY IN A LIGHT COLOUR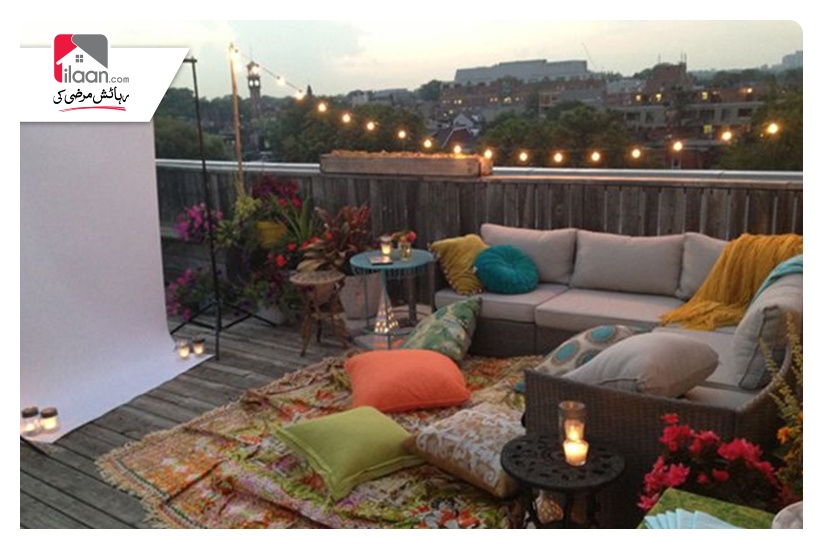 In the summer, soft colors and light-colored materials are relaxing to the eyes. To make your outdoor furniture appear summer-friendly, use light-colored upholstery fabrics.
#2 PLANTS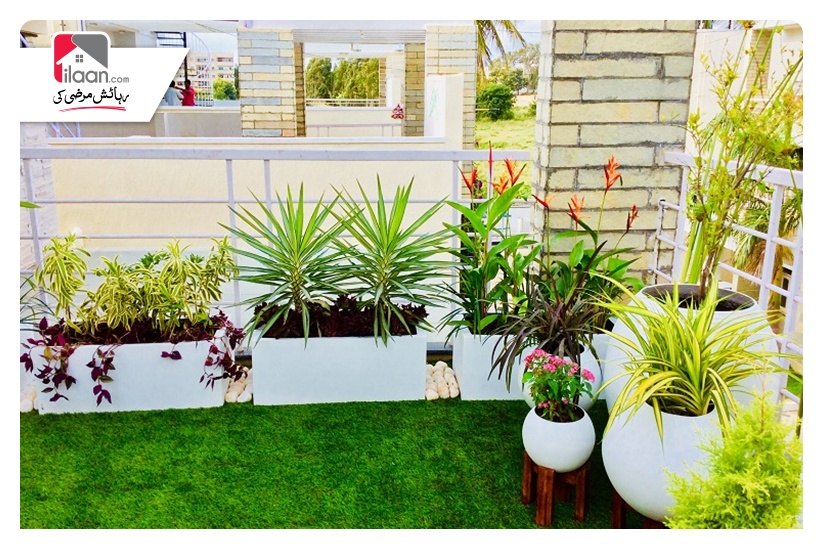 A terrace garden would not be complete without plants. Protecting your flowering and green plants from the blazing heat becomes unavoidable. Cover the soil in the planters or pots with rocks. It aids in the absorption of moisture. Water-retaining granules can also be added to the soil. Terrace garden designers can incorporate all of this into your terrace in a way that is both aesthetically pleasing and functionally sound.
#3 COMPACT COOKING SPACE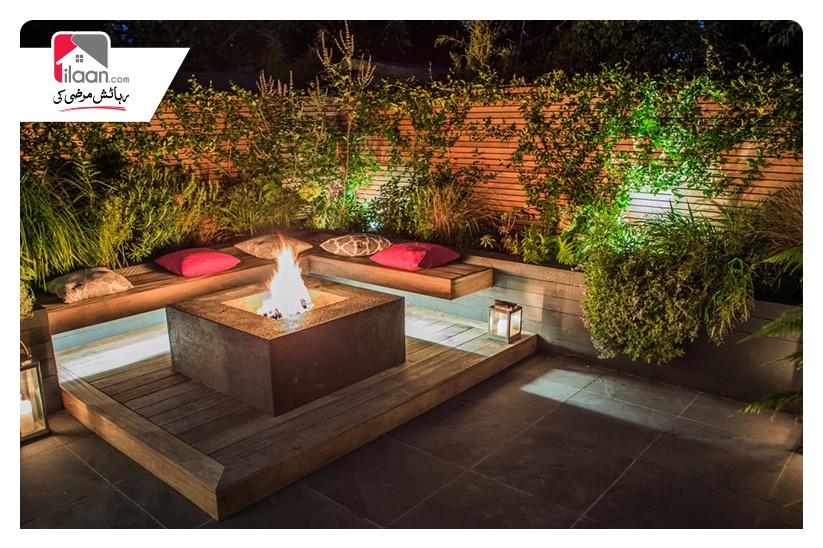 The compact cooking station is another wonderful way to decorate and increase the value of your terrace. Designers are continuously seeking innovative ways to adapt to our needs, especially if you live in a small place.
This fantastic terrace-friendly BBQ is great for individuals with limited terrace space. With this lovely addition, you won't have to lose out on the pleasures of entertaining alfresco any longer.
#4 FURNITURE WITH COLOR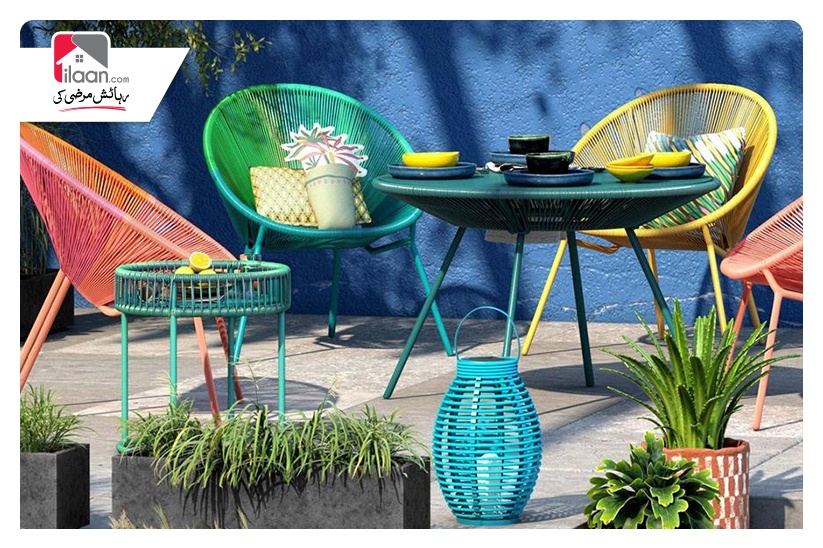 To give your rooftop a rustic feel, add a sofa, dining table, and a few chairs. You can spend your evenings alone or with your family here! Instead of lots of plants, bright-colored furniture can provide joy to a small space and create a happy spot to sit. Benches are also excellent space savers because they can accommodate more people than individual seats, can be simply stacked when not in use, and can be used to showcase plants.
#5 LIGHTING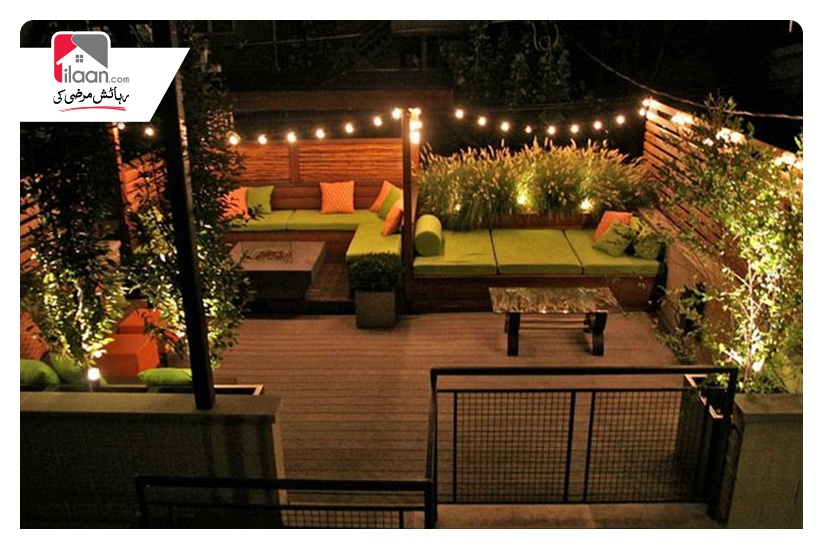 Make your terrace garden even more usable by adding a light source so you can take advantage of the extra living space after dark. Solar-powered lighting is an excellent option because it eliminates the need for an external power supply. You can also prolong the hours of pleasure of your rooftop terrace by installing outdoor landscape lighting or simply hanging a few crisscrossing cafe light strands. This will allow you to enjoy your terrace garden at all hours of the day and throughout the year.
#6 FOUNTAIN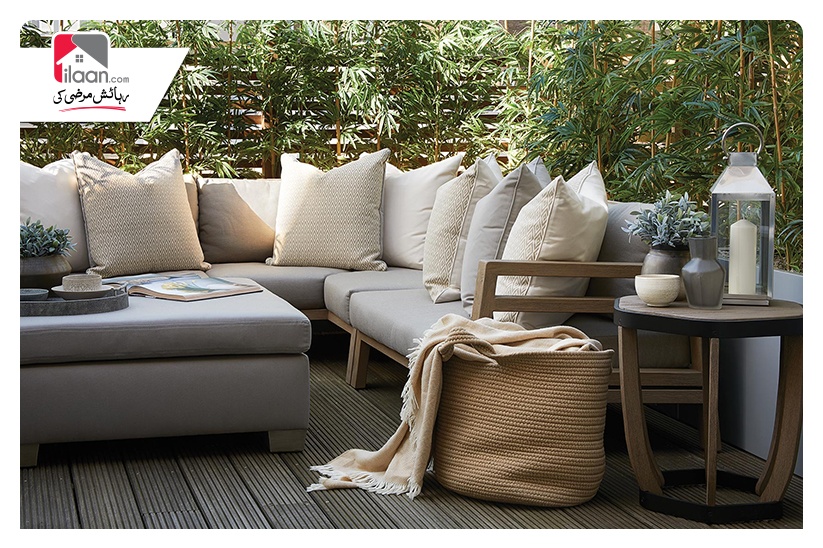 It's also a good idea to have a fountain. Fountains aren't just for the outdoors; they can also be used to decorate your rooftop garden.
#7 HANGING FLORAS POTS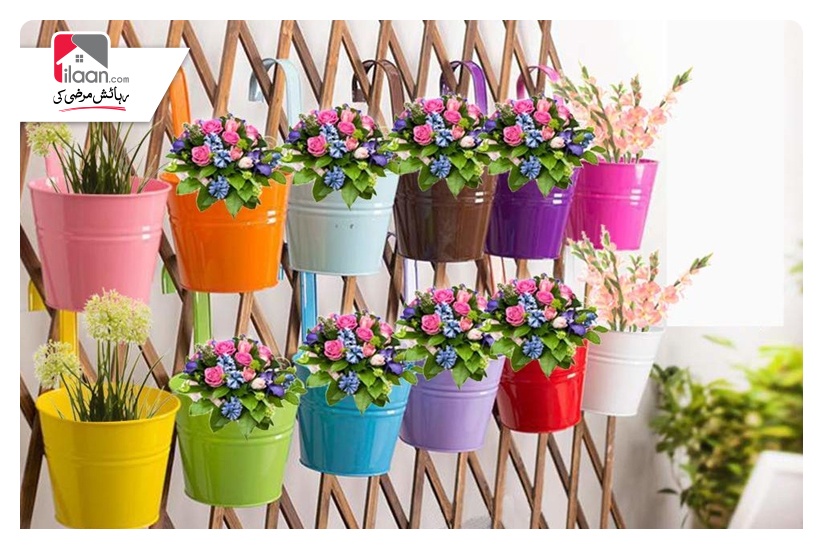 Even if the flowers are fake, arranging them in vases and vessels will always make you smile! Geraniums are a great way to add color to your space and they're easy to grow. They'll also endure all summer. Plant them in hanging baskets, planters, or even old watering cans and hang them from your railings.
#8 MAKE IT COZY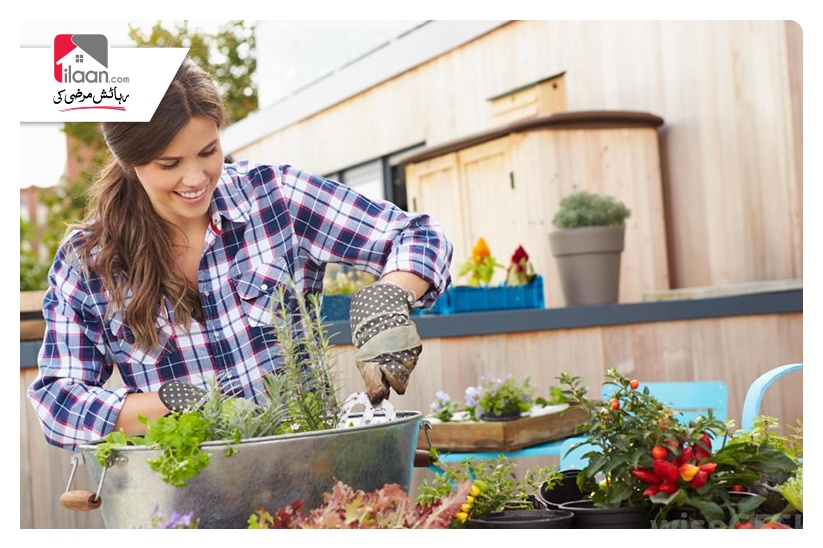 Arrange a scattering of brightly colored waterproof pillows and set down outdoor rugs to soften the floor to make any rooftop appear more welcoming. The relaxed atmosphere will inspire you to use the terrace as a summer hangout with your family or friends.
#9 OPEN THEATER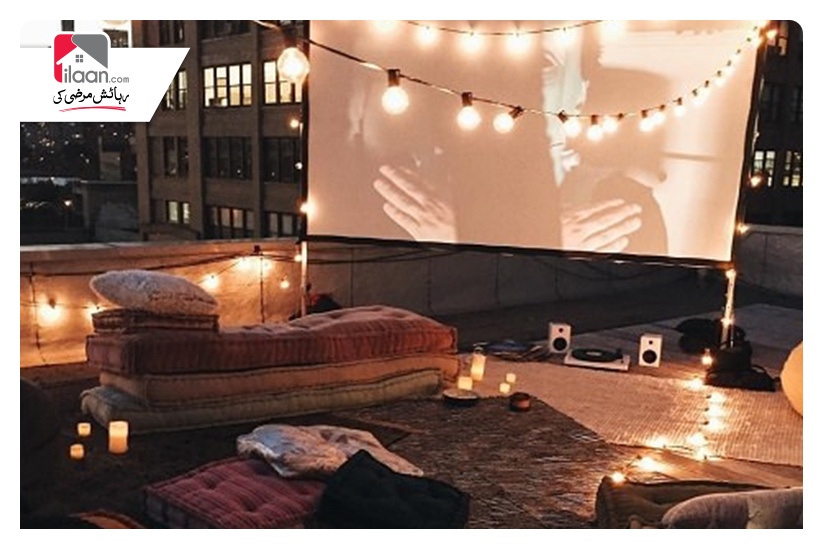 How about binge-watching your favorite Netflix show while surrounded by your plants and trees on a starry night? Simply arrange a sofa, table, monitor, or laptop and enjoy the evening. This will provide you joy and a new way of bringing life to your drab terrace space.
FINAL THOUGHTS
If you are too weary to go for walks in the park and you are unable to visit nature trails regularly, having a garden at home, particularly on your terrace, is the greatest solution to this problem. As a result, terrace gardening is a type of indoor gardening that is the car. This will not only make your life more enjoyable, but it will also increase the value of your terrace and lifestyle. As a result, the most feasible home decor technique is defined by the owner's budget and time constraints.