DHA Islamabad – Area Guide
Islamabad is amongst those cities which have introduced a well-planned master plan for housing projects, including DHA Islamabad. Society gives a premium lifestyle with a package of modern amenities, wonderful infrastructure, and a peaceful environment.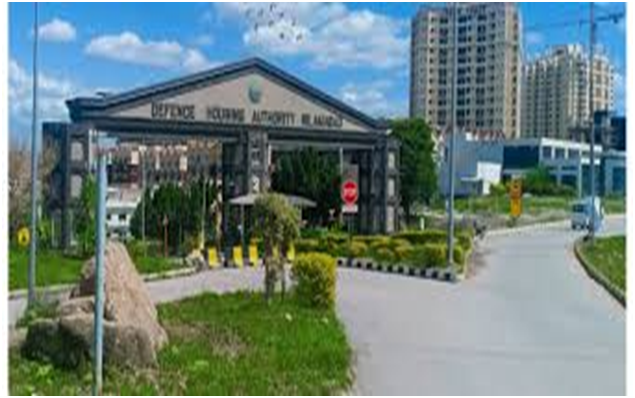 Location & Division
DHA Islamabad is located at the linking road of Rawalpindi and Khyber Pakhtunkhwa`s province. The society was established to provide a home to the residents of both cities, Rawalpindi and Islamabad because of the area situated in the middle of both. As per the master plan of DHA Islamabad, the society is portioned into six phases, also there is an extension of phase 2, and DHA Valley.
Phase 1 is well-planned and well-designed, Phase 2 holds an ideal place between Grand Trunk Road (G.T Road) and Islamabad Highway, Phase 3 possess a theme park, golf course, and a lake, Phase 4 is near Soan River and offers breathtaking beauty and natural landscape around the area., Phase 5 is near the main Islamabad Highway and has got divided into eight sectors i.e. Sector A, Sector B, Sector C, Sector D, Sector E, Sector F, Sector G, Sector H. While Phase 6 is still under construction.
At A Glance
Modern lifestyle
Comfortable, premium, and relaxing environment
Wonderfully sustainable infrastructure
Different suburban and commercial space with all the facilities
Convenient and quarterly installment plans for commercial as well as residential plots
Vehicles workshop centers
Modern institutes of education
Environment-friendly development strategies
CCTV Cameras all over for security check
Underground wiring and plumbing
Secured with gates, guards, and check posts
Amenities Available Near DHA Islamabad
Schools, Colleges and Universities Inside and Near the Area
Schools
Being the capital of Pakistan, Islamabad consists of so many best schools that provide high standards of education and academic exposure to the students. When we talk about DHA Islamabad, in Phase 1 there is Roots School System with International Education System, well-educated teachers, and exposure of extra-curricular activities to the students to enhance their confidence.
Moreover, all the sectors of Phase 1 and Phase 2 have APS DHAI School`s chapter, and the school has classes from kindergarten to 8th grade. The education system of education is linked with the Federal Board and Secondary Board of Education Islamabad.
The next school is Dar-e-Arqam which is located near Marquee Banquet and 10 minutes away from all sectors of Phase 1. This school has become famous all-around Pakistan with its a lot many branches all around and it aims to break the monotony of 8 to 2 prominent schools.
The Allied School Gulraiz Campus near the Colour Graphics shop, the Beaconhouse School System is also there and City Grammar School Gt Road campus near Waseem Autos Shop.
In the E Sector of Phase 2, there is Capstone Academy near Habib Bank, Army Public School in Sector F near JFC Marquee, IIUI School and College near Grand Turk Road, Allied School Model Town Humak Campus on Street # 10, Explore Ville School near Service Road, Nai Abadi Model Town, Faith School in Model Town Humak near Kahuta Road.
Phase 3 and 6 are still constructing, hence the schools near them are Islamabad Model School for Girls Bhangril Khurd on GT Road, SLS Montessori School in Zaraj Housing Society, LEADS School System Bahria Town Campus.
In phase 4, there is Kalari Govt School near Kalari Darbar on Adyala Road, Mini Start School and Academy in Sector 1 of Gulshan Abad, Green School System Montessori Campus Gulshan Abad near Top Taste restaurant, Beaconhouse School System on 01 Adyala Road, Abad Public School and Dar-e-Arqam School on Street No.56, Air Foundation School System near Sanjoli Estate, Sapient Hall School System near New Best Taylor, Ace Foundation High School and The Knowledge School near Street No.64.
In phase 5, there is a branch of Root School Emaar Campus near M4 Canyon Views, Science School near T Chowk, Para Nasir School near Sihala, Quaid-e-Azam Campus of Allied Schools Sihala, National Public Secondary School Rawat on Chamber, Gagri Model School near University of Lahore, The Smart School on Shalimar Road and Brainlacs School, Concepts College Sawan Campus Girls near Suzuki Central Motors, Superior Campus Girls near Soan Campus near Bahria Town, Concordia College DHA campus on GT Road.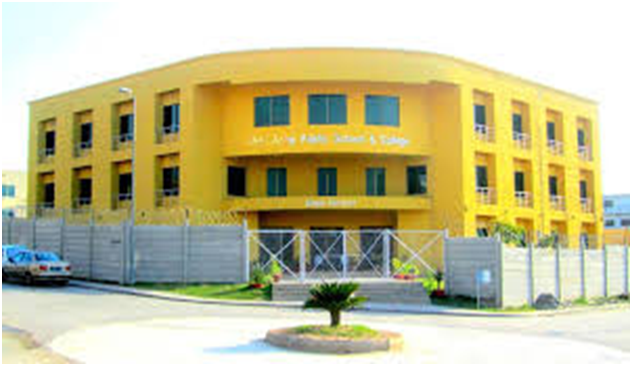 Colleges
In phase 2, there is IMCG Humak Islamabad College on Street 7, Fatima Degree College on Service Road of Nai Abadi, Fatima Jinnah Girls Model College in Sector D, Islamabad Model College for Girls in Humak Town, Cader College on Kahuta Road, Concordia College DHA campus near G.T Road.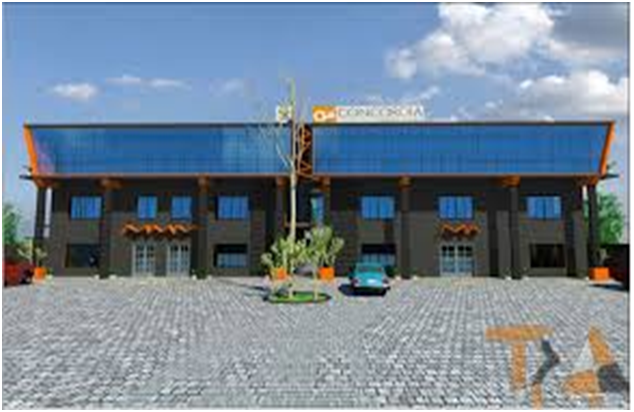 Colleges nearby
Yusra Medical and Dental College on Talha Road, Army Public College in Sector F, IIUI School and College on Grand Trunk Road, Republic College on Main GT Road. Mehran Degree College for Boys, Digitise College of IT and Management near Rawalpindi Golf Club are the colleges near the society.
Universities
Universities near DHA Islamabad at approximately 10 to 15 minutes drive are Capital University of Science and Technology near Kahuta Road Sihala, Westminster Institute of Advanced Studies located in IBS House DHA Building near Kala Pul, Institute of Space Technology near Toll Plaza 1 Islamabad Highway Rawat Phase 2 DHA, the University of Lahore on Japan Road, National Institute of Medical and Social Sciences in Riphah International Hospital, Beaconhouse Concordia University GT Road Campus near Mari Gold Marquee, Roots Ivy University College opposite DHA II Main GT Road, and Mohi-ud-Din Islamic University AJ and K, Sihala Campus near Union Council Road Sihala.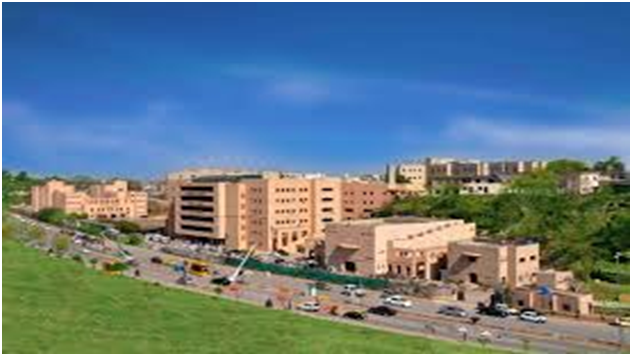 Transportation Facility
Phase 1 of DHA Islamabad is linked with Defence Avenue and Bahria Expressway but also many close by bus stops including Aiman Car Station Bus Stop near Phase 1 of DHA, Noor Colony Chauraha Bus Stop, Bahria Town Bus Stop near Bahria Expressway.
Transportation facilities near Phase 2 are KahutaHumak Road Junction Bus Stop through Jinnah Road, Ghee Mill Bus Stop near MCB Bank, Javed Road Bus Stop near Jubilee Insurance Company, Burji Bus Stop near Malik Restaurant.
Phase 3 is still under construction at this moment, hence we will move ahead to Phase 4`s transport facilities nearby which are ARL Colony Bus Stop and STICLE. Both these bus stops are situated on Morgah Road which falls under the category of one of the prominent roads of Phase 4.
Bus Stops near Phase 5 and 6 are Kakpul Bus Stop and Niazian Bus Stop near Sahil Khatak Restaurant. Other transports such as vans can be taken from Express Highway to Rawat and Taxi or Rikshaws too from the same place.
The Railway Stations nearby are Chakala Railway Station, Sinhala Railway Station, and Liaquat Bagh Railway Station.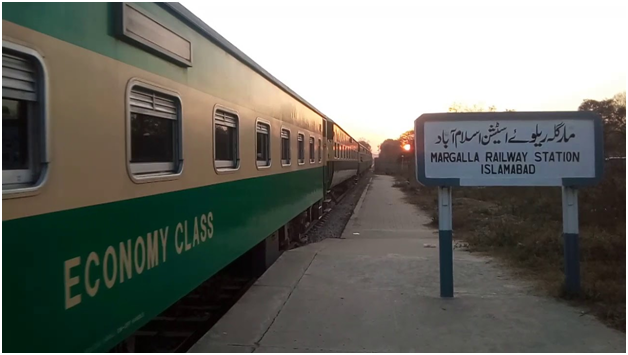 Medical Facility
It is very important to have medical facilities around the area you live in and in DHA Islamabad there are such facilities available for the residents.
For Phase 1, there is Dr.Munawar`s Dental Art Clinic near Askari Bank, then there is Balancing and Hearing Clinic near Bahria Expressway Bus Stop, OBGIS which is a women health care clinic near Moonlight Baker, Heart International Hospital which is for cardiac-related issues, A psychotherapy Clinic which is known as Born To Be Happy Sadia Shakil, Skin Care Laser Clinic of Dr. Feroze which is located in Civic Centre, Avicenna Medical Center Avicenna near Defence Park, Medical First Aid and emergency surgeries.
Phase 2 of DHA Islamabad has Skin Clinic which is 7 minutes` of walking distance from Central Park, Molars and Incisors Dental Clinic near Jacaranda Club, Ali Clinic on 5 Service Road, Shalimar Clinic near Gate 1 of Main GT Road, BashiranUmer Eye Hospital which is located near GT Road opposite to Bank Alfalah, Shaaf Homeopathic Clinic near Lignum Tower.
Phase 3 is under construction while the nearest clinics to the place are Alnajah Psychology Clinic near Time square commercial, Basheera Umar Eye Hospital which is one of the best eye hospitals and clinics in Islamabad and Rawalpindi, Shalimar Clinic near Maryam Memorial Hospital in Phase 4 of Bahria town, Dispensary Media Town General Hospital, Shaafi International Hospital on Main PWD Double Road and Riphah International Hospital near Bahria Town.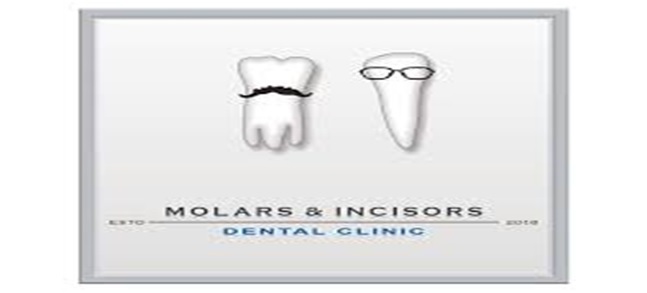 Bank facilities Near DHA Islamabad
DHA Islamabad is full of banks inside and around the area because it's a huge covered area consisting of a huge number of residents inside.
In phase 1, Askari bank is located near TK Mart, Meezan Bank near DHA PTCL Exchange, Allied Bank near Sarfraz Masjid, Summit Bank in Sector F, Standard Chartered on Bahria Expressway near Clock Tower Square, Askari Bank near Rasheed Sweets, Meezan Bank, and Faisal Bank on Service Road.
In phase 2, Allied Bank and Habib Bank on Jinnah Boulevard, Faysal Bank and Askari Bank near Pak Properties Shop, Silk Bank Emaan and Al Baqara Bank near Medicure Pharmacy, Bank Alfalah Limited and Samba Bank near Agha Khan Laboratory, Dubai Islamic Bank on Tipu Boulevard, Bank Islami Limited near Hot and Spicy, Allied and Meezan Bank near Sales Mart Cash and Carry, Soneri Bank Limited near Jamia Masjid, MCB Bank, Bank Alfalah, Askari Islamic Bank Limited, Summit Bank located on Sheikh Zayed Bin Usman Road, HBL on Potohar Avenue.
Phase 3 residents have United Bank Limited near Dermalogica Clinic, The Bank of Punjab and Bank Alfalah, Summit Wild Fest Restaurant, MCB, and Askari Bank near Defence Road.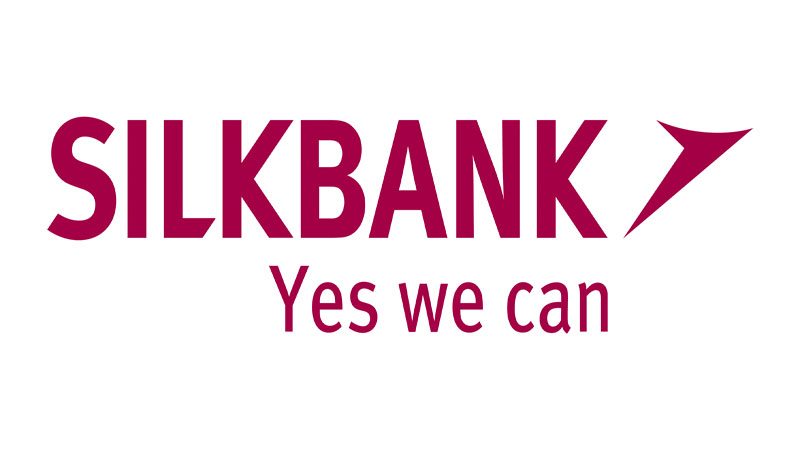 Phase 4 has multiple banks including Bank Alfalah near Ryder`s SuperBike, Dubai Islamic Bank near Civic Centre, Silk Bank near Nana Chaye, United Bank Limited near Pappu Chai Wala, Habib Bank Limited near Maryam Hospital, and Summit Bank near Subway.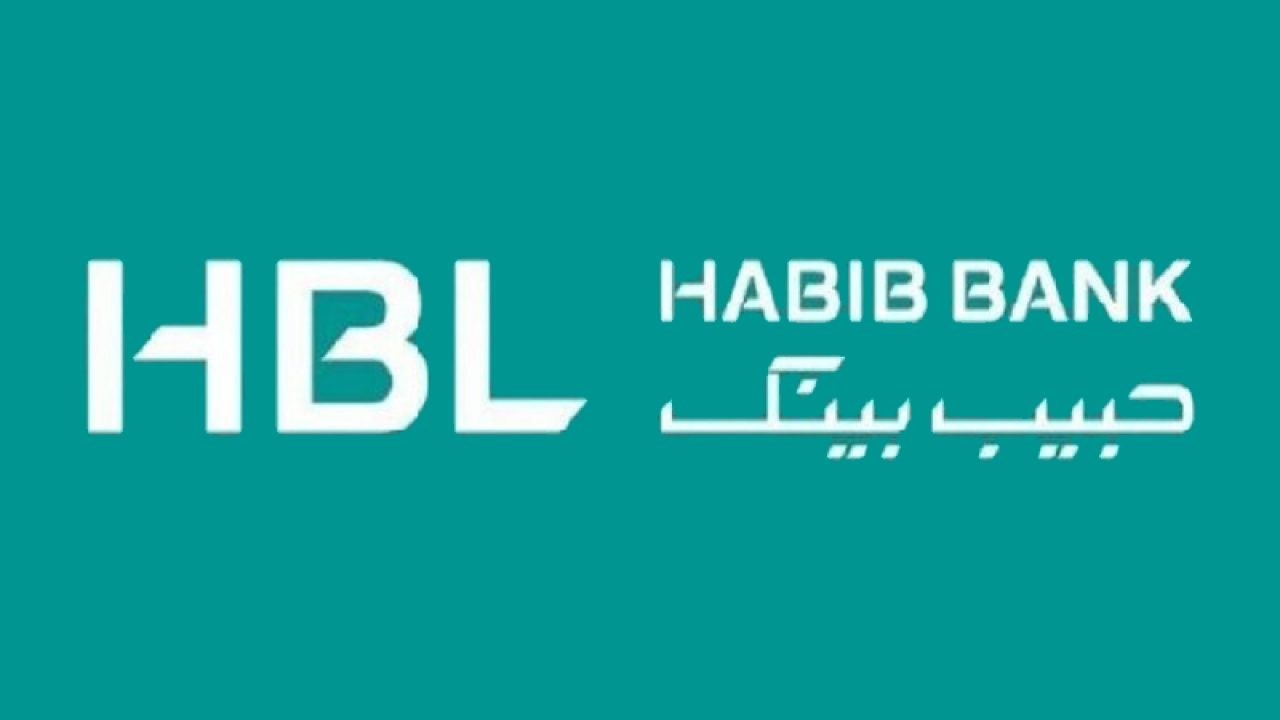 Commercial Area of DHA Islamabad
General Stores and Marts nearby DHA Islamabad
It is important to have a market near your residence for the resident`s convenience. In Phase 1, there is DHA Green and Fresh-Mart in Sector B, Omnia Grocery Store which is close to Fresh Mart, Babu Market, Umer Electric Works, Ajmeree Street Khota, and Unique Fair Price Shop, and these four stores are located on Rabia Banglows Road.
Phase 2 of DHA Islamabad has Green Fruit and Vegetable Store and Marhaba Cash, and Carry Convenience Store which are grocery stores for residents to access easily. The markets in the area are Carrefour near G.T Road, GotaKinari on Lane 4 of Central Boulevard.
Near Phase 3, there is Pakeeza Cash and Carry Store which is situated on Talha Road near ASL School, Lilly Market, River Market, Shalimar Market, and Al Ghani Market.
Phase 4 has general stores such as Khattak General Store, Haji Aslam Market, and Bachat Mall. Phase 5 of DHA Islamabad has a Good Supermarket near Emaar Canyon Views and Chaudhary Mart which is a grocery store. Phase 6 has Feroz Khan Shop for buying goods.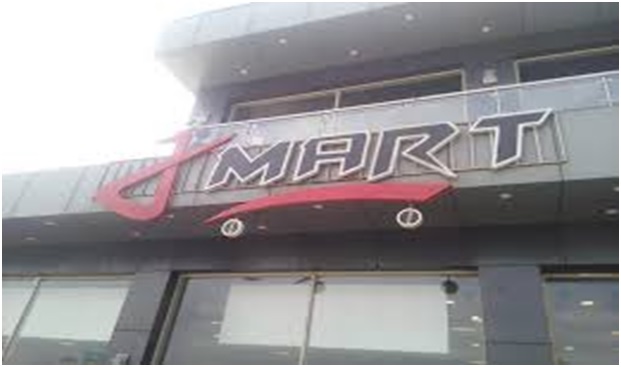 Mall near DHA Islamabad
Phase 1 DHA Islamabad has DHA Avenue Mall near DHA Community Centre, Orchard Plaza in Sector B, and Rabi Centre near Wallayat Complex.
Phase 2 has access to Aquatic Mall which is Pakistan`s underwater Themed Mall and possess World`s Tallest Aquarium, GIGA Mall is one of the biggest shopping mall situated in DHA Islamabad, HyperMart Carrefour, The Best 5 Cash and Carry, The Defence Mall, The Aquatic Mall, Amazon Mall, Silk Mall on G.T Road, Khaadi Builders near Zaramama Gathering Shop.
Phase 5 DHA Islamabad has access to The Pearl Mall and Residency in the Business District of Bahria Town and Sanctuary Mall near Safari Villas 3.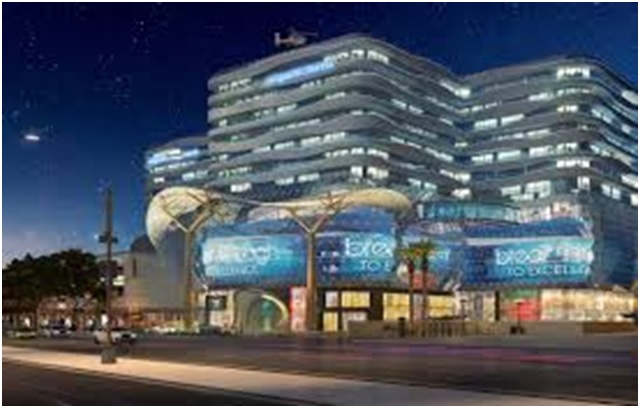 Spas and Beauty Salons Inside and Near DHA Islamabad
There are various salons and spas in DHA Islamabad while prominent amongst them are Faiza`s Beauty Salon in Sector E, The Lounge by Depilex Men, Sadaf`s Saloon Spa N Academy in Sector D, Sobia`s Beauty Salon in Sector C, and Sapphire Beauty Salon.
Saloons and Spas near Phase 1 are Elixir Beauty Lounge near Intellectual Inn Hotel, Headlines Beauty Clinic on Bahria Expressway, Somi Naqvi Salon & Spa near Caffe Trieste, The Lounge by Depilex Men near Coffee Planet Café.
Salons and Spas near Phase 2 are Marciano`s Salon and Spa for Men on Street 22 DHA Phase 2, Sadaf`s Saloon Spa N Academy near Building #11, Depilex Beauty Clinic, and Faiza`s Salon in Lane 6 of Sector E.
Phase 3 and 4 have Marciano`Z Salon and Spa for Men near Sector C Mosque, Rose Beauty Parlour near 7/11 Cash and Carry, and The Lounge by Depilex Men situated on Jinnah Boulevard.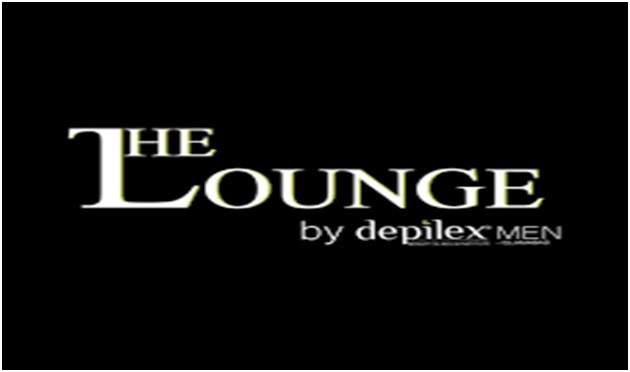 Restaurants Near DHA Islamabad
In Phase 1, Enchanto Restaurant near Defence Park, Brunette Café and Chai Ghazal on Defence Avenue Road for tea and coffee, Fast-food restaurants such as Royal Fried Chicken near APS DHAI School, Diva Restaurant near Eye View Park, Slider Zone near Bahria Glow Park, Asian Wok Bahria Town near Raja United heights.
In Phase 2, Fresh Food and Restaurant and B.B.Q, Pan and Grill Restaurant, Burgerizza Fast Food Restaurant, DHA Pizza Inn near Shaheen Electronics shop, Luqman Restaurant near Family Mart, Jacaranda Family Club near Athion Sports Club, Peera Court Yard Restaurant near Al Hussain Properties Shop, JFC BBQ Terrace Restaurant near Summit Bank, Zauq Restaurant and Nan Centre, Karachi Hot and Spicy near Askari Bank, Mcdonald`s on DHA Roundabout.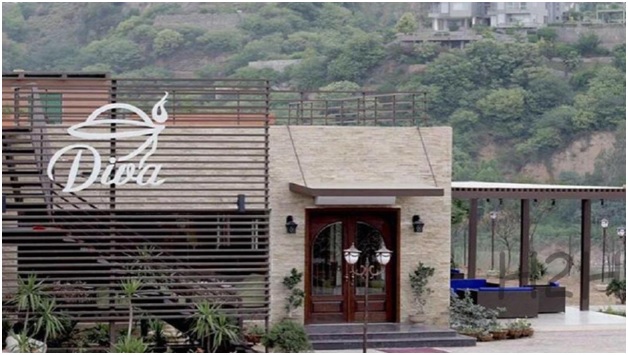 Parks inside and Near DHA Islamabad
Phase 1 has Defence Park, Family Park near Aiman Car Station, Eye View Park near Diva Restaurant, Morgah Biodiversity Park on Morgah Road, Joyland Rawalpindi located on National Park Road
Near phase 2, Children Park near Marhaba Cash and Carry, Mini Jungle Park, and Central Park. Pase 3 and 4 are still getting constructed, while in phase 5 there is Woods Walk Park near Subedar Faris Khan Hotel.
Sports-Oriented Facilities
Residents of Phase 1 of DHA Islamabad have direct access to Gymnastic Arena in Bahria Town, DHA Community Centre Gym in the heart of phase, Fitness Ladies Gym, and Spa near Clock Tower.
Residents of Phase 2 have access to Xercise Zone on Jinnah Boulevard, Health and Fitness Center Jacaranda Family Club, Football Ground in Sector F, Family Park Basketball Tennis Court, and outdoor gym, Jacaranda Gym and Swimming Centre and Exercise Zone.
Properties for Sale in DHA Islamabad
House for Sale in DHA Islamabad – Price Trends
The price range of 5 Marla houses for sale in DHA Islamabad ranges from Rs.22 lakh (2.2 Million) to Rs.2.15 Crore. In Phase 2, 5 Marla houses cost about 2 Crore or more. 10 Marla houses in DHA Islamabad range from Rs.1.25 Crore for DHA Valley and Rs.2.6 Crore to 3.8 Crore in all phases of the area. 1 Kanal houses for sale in DHA Islamabad ranges.
Plot for Sale in DHA Islamabad – Price Trends
5 Marla Plot for sale in DHA Islamabad ranges from Rs.6 Lakh to Rs.95 Lakh (9.5 Million). There are some plots in Phase 1 and 2 that are over Crore. 10 Marla plots are ranging from Rs.30 Lakh to Rs.3 Crore. 1 Kanal plots in the area are from Rs.20 Lakh to Rs.5 Crore. While the sale price of 5 Marla plots is Rs.6.76 Lakh to 28 Lakh (2.8 Million), 10 Marla plots from Rs.12 lakh (1.2 Million) to Rs.75 Lakh (7.5 Million) and 1 Kanal for about Rs.85 Lakh (8.5 Million).
Flats for Sale in DHA Islamabad – Price Trends
1 Bed flat in DHA Islamabad is for Rs.23 lakh (2.3 Million) to Rs.2.25 Crore. 2-bedroom Apartments for Rs.32 lakh (3.2 Million) to Rs.2.9 Crore while 4-bed Apartments ranging from Rs.80 Lakh to Rs.2.8 Crore.
Properties for Rent in DHA Islamabad
House for Rent in DHA Islamabad – Price Trends
The rent for 5 Marla houses in the area is ranging from Rs.20 K to Rs 60k per month, 10 Marla rental houses ranging from Rs.35k to about 2 Lakh, and 1 Kanal house for Rs.30k to Rs.5 lakh.
Flats for Rent in DHA Islamabad – Price Trends
1-bedroom apartment for rent in DHA Islamabad is for Rs.10 k to Rs.40k, 2-bed apartment for Rs.15 k to Rs 50 k, 3-bedroom apartment starting from Rs.30k to 65k per month.
Commercial Properties for sale in DHA Islamabad
1 to 3 Marla commercial property for sale ranges from Rs.35 lakh (3.5 Million) to Rs.14.9 Crore. An office place in Giga Mall will cost about Rs.53 lakh (5.3 Million) to Rs.66 Lakh (6.6 Million) while 5 marla shops in the area will cost over one crore. The commercial area of DHA Islamabad is a wonderful choice for investment purposes.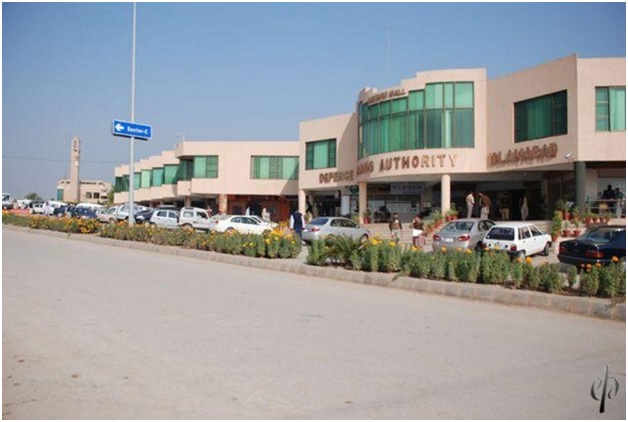 Prominent Areas Near DHA Islamabad
DHA Serene City located near Phase 3
Bahria Hamlet near Phase 3
MohraMiral near Phase 3
Emaar Canyon Views 10 minutes away
River Gardens Housing Scheme 10 to 14 minutes away
Bahria Golf Course 20 minutes away in phase 4
Gulshan Abad 8 minutes away
National Colony about 10 minutes away
Humak and Zaraj Housing Society about 10 minutes away
Rawat Fort 13 minutes away