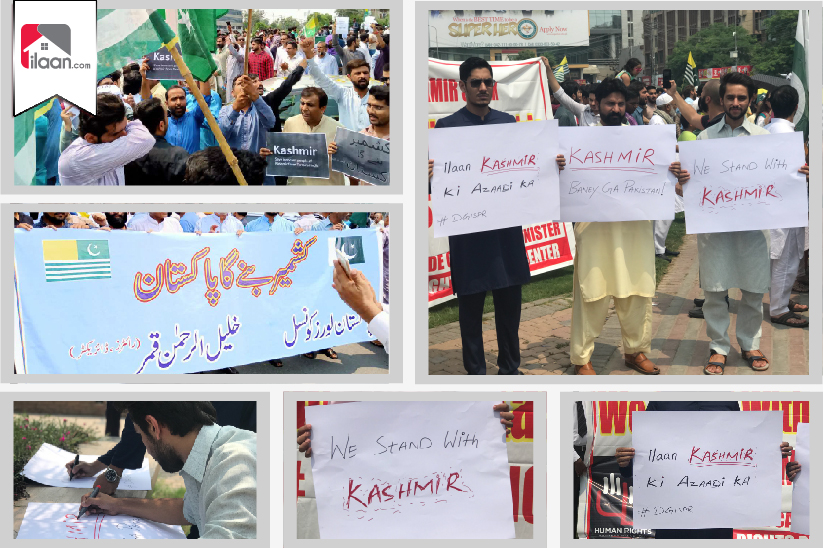 30
Aug
ilaan.com Participated in Kashmir Hour at Liberty Market Lahore
(Lahore – August 30, 2019) In order to show solidarity with our Kashmiri brothers and sisters, ilaan.com participated in Kashmir Hour at Liberty Market Lahore.
Prime Minister Imran Khan had earlier requested the nation to come out in rallies to show the world that we stand united on the Kashmir cause and will do whatever is possible to earn Kashmiris the right to breathe in an independent state.
Thousands of people; men, women, children, and senior citizens gathered in different areas of Lahore for this cause and team ilaan.com considering it as their national and corporate social responsibility was there to raise voice for the oppressed.
Also Read: Ahmed Fountain View Apartments Launching Ceremony Held in Karachi