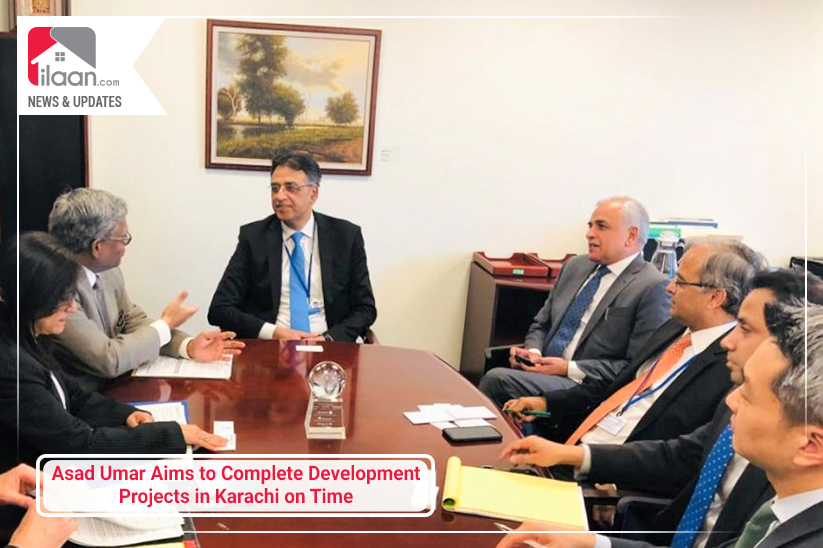 10
Jan
Asad Umar Aims to Complete Development Projects in Karachi on Time
Islamabad: Minister for Planning and Development Asad Umar has vowed to complete the development projects under the Karachi package on time, as reported by the news sources.
Presiding a meeting in Islamabad attended by the members of MQM Pakistan, the federal minister for planning Asad Umar has said that the government is committed to addressing the civic and mobility issues faced by the residents of Karachi.
Minister for Information Technology and Telecommunication Khalid Maqbool Siddiqui also attended the meeting with the Planning Minister Asad Umar.
Back in December, the government had decided to hold a meeting with the ally party MQM following Bilawal Bhutto's offer to MQM to join the Sindh government.
Speaking to the attendees, Asad Umar said that Prime Minister Imran Khan is keen on the completion of the K-IV water supply project at the earliest to ensure smooth water supply to the city. The minister told the delegation that he is in contact with the Sindh government for regular updates on the mega projects in Karachi. He also discussed the Karachi Circular Railway (KCR) project and assured that the government will address all the issues in this regard.