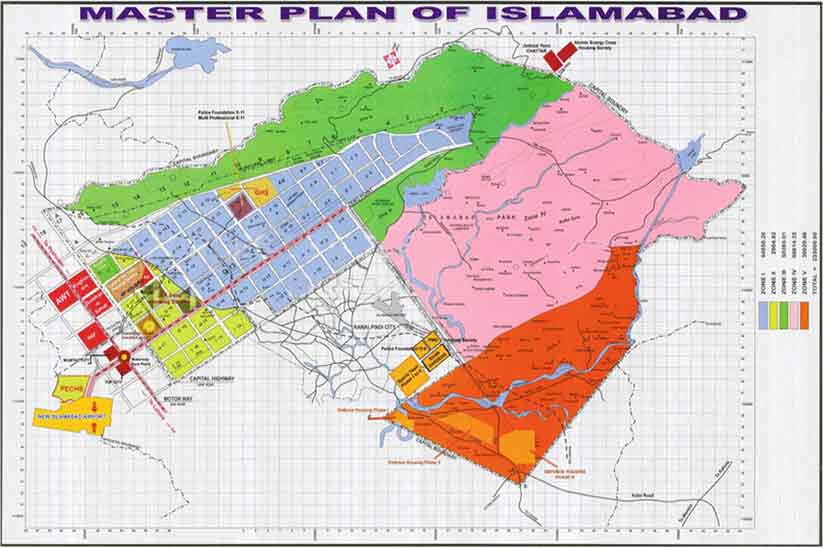 01
Apr
A step forward in the Islamabad Master Plan
ISLAMABAD: The latest update in regard to the Islamabad Master Plan has surfaced that has got the public of the capital territory all excited. Working on its agenda of a transparent process, the Capital Development Authority (CDA), an autonomous body has put forward the idea of taking the citizens onboard. As reported by a news source, it will be done so through the setting up of an online portal where all the updated news will be posted. There will also be the given option to share inputs as well in the context of the Islamabad Master Plan.   
It was initially agreed upon in January, at the first meeting of the Federal Commission, setup to review the master plan. Members onboard had agreed that all stakeholders must be taken into account and their inputs considered.
The Commission that has been assigned the task of reviewing the processes of the master plan, convened another meeting this week which is reported to have been taken place in Islamabad on Monday. Representatives of the Environment Protection Agency (EPA) which were present there updated that there was growth in green spaces during the last couple of decades but there was also an increase in the built-up areas. Besides the EPA, officials of Capital Development Authority (CDA) and The Space and Upper Atmosphere Research Commission (SUPARCO) also took part.
For more updates and daily news related to real estate, watch this space and keep following ilaan blogs and news.