North Nazimabad, Karachi
North Nazimabad Karachi was a small town earlier, comprised of a community of villagers. Later in the 1950s, the Government of Pakistan bought the town for settling refugees from India, from tribal leader MastiBrohi Khan. Initially, the town was named Timuria and this name was kept after Amir Timur. Entire Town was planned by Italian architects Aldo Rossi & Carlo Scarpa and their work is still praised even today.
Location & Division
North Nazimabad is located on the north side of Karachi, as can be predicted from the first half of the name of the place. The second half of the name is kept over the former President of Pakistan, Khawaja Nazimuddin. The area is portioned into 20 blocks and these blocks are named Block A, Block B, Block C, Block D, Block E, Block F, Block G, Block H, Block I, Block J, Block K, Block L, Block M, Block N, Block O, Block P, Block Q, Bock R, Block S, Block T, and Block U.
At A Glance
40 marriages halls located in the area
NADRA Mega Centre in Block L
Access to a large number of shopping centers
Direct accessibility to fast food chains and famous restaurants
A big network of public transport and significant bus routes
Freshly refurbished infrastructure
Various schools, colleges, and universities in the region
Amenities Available Near North Nazimabad Karachi
Schools, Colleges and Universities Near the Area
Schools
There is a long list of educational institutes with great education systems in North Nazimabad Karachi. In Block A, Classic High School, Usman Public School, City Angels Grammar School, Quaid-e-Azam Rangers Public School & College.
In Block B, Beaconhouse School System KG Branch & Primary 3, The City School Junior, Falconhouse Grammar School, and Generations School North Campus.
In Block C, Badri High School, in Block D, National Government Girls Secondary School, Al Yaqeen School and The Spirit School, and Imperial High School. In Block E. Lilies High School, In Block F, Saint John`s High School, Toronto School of Academic, and Little Folks Paradise School. In Block H, Wisdom House School, Mariam English High School, and Zaheer Public School.
Colleges
For higher education, there are plenty of colleges in North Nazimabad which includes Highbrow College and Government Premier College in Block F, Paradise Commerce College in Block B, Premier College of Commerce and Dr. Ziauddin Intermediate College in Block H, Pakistan Shipowner Government College in Block S, Government Degree College for Girls in Block K & M,
Colleges near the area include Jinnah Government College in Block 5 of Nazimabad which is hardly half a kilometer away, Government Siraj-ud-Daula College on SM Taufiq road which is about 1.5 Km away, Government College for Men Nazimabad in Block 2 Nazimabad is about 1.5 Km away, and Government College Delhi Science & Commerce College in Block 1 of Gulberg and are about 1.5 Km away.
University
Some of the prominent universities of Karachi are located in this region of the city. Including Newports Institute of Communications & Economics, Ziauddin University North Campus, Iqra University, and PAF KIET in Block B of North Nazimabad. The Virtual University of Pakistan in Block D of North Nazimabad, Presto University in Block F of North Nazimabad, Jinnah University for Women in Block 5 of North Nazimabad, Federal Urdu University of Arts, Science & Technology in Block 9 of Gulshan e Iqbal which is 20 minutes away from North Nazimabad, and Allama Iqbal Open University in Block 14 Gulberg which is about 2.5 Km away.
Transportation Facility
Residing in North Nazimabad gives you access to a vast variety of public transport modes. No matter its rickshaw, bus app-based ride-hailing services, or taxi.
Buses are mostly preferred by the residents because of their low fares, hence there are many Bus Stops in North Nazimabad which includes KDA Chowrangi Bus Stop on Block B, AO Tower Bridge Belt Bus Stop near Sharah-e-Sher Shah Suri, Hyderi Bus Stop in Block G, 2K Bus Stop and Faiz House Bus Stop in Block K, Lal Kothi Bus Stop in Block C, Abdullah College Bus Stop in Block U, Aslam Market Bus Stop in Block R, Zafar House Bus Stop and Niazi Manzil in Block L, Qalandarya Bus Stop in Block J & T, Green House Bus Stop on Allam Rasheed Turabi Road, and Dental College Bus Stop in Block N.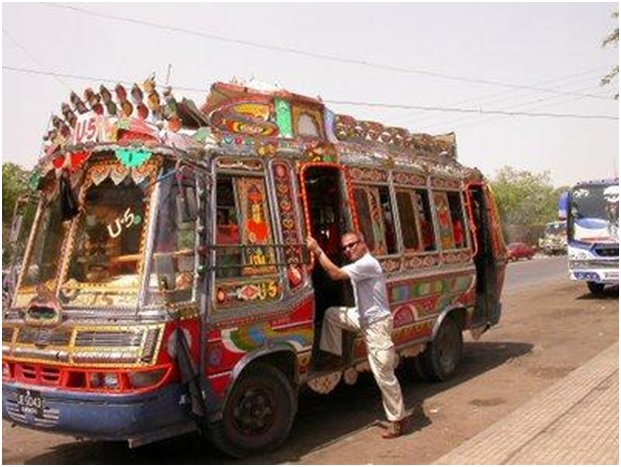 The bus stops which are near North Nazimabad include Karimabad Bus Stop near Federal B Area which is around 2 Km away, Nazimabad 7 Number Bus Stop in Block 3 Nazimabad which is about half a kilometer away, 7-C Bus Stop in Sector 15 of Buffer Zone which is about a kilometer away, Baloch Goth Bus Stop and Qasba Colony Bus Stop on Manghopir Road which is less than 1.5 Km away and other one is 2.5 Km away, Banaras Bus Stop in Bangash Colony which is a half kilometer away, NaganChowrangi in Sector 11-E which is 1.5 km away, and Shadman No 2 Bus Stop in Sector 14-B which at 3 minutes` drive. Buses that pass from these stops are G-13, G-21, G-25, G-27, 2-K, 2-D, F-16, and F-17.
Medical Facility
Residents do not have to go far to fulfill their medical needs because they have Saifee Hospital in Block F near Sharah-e-Humayun in North Nazimabad, Dr. Ziauddin Hospital and Lifeline Hospital in Block B, Munawar Hospital in Block H, Mumtaz Hospital and Farooq-e-Azam Medical Hospital in Block K, Remedial Hospital in Block I, Ameen Medical & Dental Center in Block N.
The famous hospitals of Karachi are also located nearby, which includes Geo Life Hospital in Shadman Town which is on a minutes` drive, M RAB Medical Center in Block 2 Gulshan-e-Iqbal which is about 4.5 Km away, Memon Medical Complex in Block 3 Gulberg which is about 2.5 Km away, Patel Hospital in Block 4 Gulshan-e-Iqbal that is about 8 Km away, Liaquat National Hospital & Agha Khan Hospital on National Stadium Road which is about 7 Km away, and Rajput General Hospital on Abul Hasan Isphahani Road which is approximately 7 Km away from North Nazimabad.
The private clinics present in North Nazimabad are Ghayaz Clinic and Rauf Corner in Block A, Al Shifa Clinic in Block B, Marvi Dental Care, and Burhani Clinic in Block E, Al Habibi Child Specialist Clinic, Haidery Opticians, Dr.Ambreen`s Skin Care Clinic, Ayesha Optical & Eye Clinic in Block H, Dr. Ejaz ul Haq in Block N, Imam Clinic in Block I, and Hadi Homoeopathic Clinic in Block M.
Mosques inside and near North Nazimabad Karachi
There are mosques in every block of North Nazimabad Town while prominent amongst them are Aleemia Masjid in Block A, Masjid Al-Markaz in Block B, Dawoodi Bohra`s Husami Masjid and Jamia Masjid Rahmaniya in Block C, Taumuria Masjid and Al Ahram Masjid in Block G, Jamia Masjid Al-Falah in Block H, Jamia Masjid Farooq-e-Azam in Block K, Tayyaba Masjid and Masjid Imambargah Bab-ul-Ilm in Block D, and Asha`at ul Islam Mosque.
There are churches near North Nazimabad for Christian to have a praying area, which includes Philadelphia Pentecostal Church in Block Gulberg which is one kilometer away from North Nazimabad, Saint Jude`s Catholic Church in D`Silva Town of North Nazimabad, Saint Philip`s Parish in Block `3-D Gulshan-e-Iqbal which is 5 Km away and Saint Joseph Catholic Church in Sector 11-E which is approximately 4 Km away.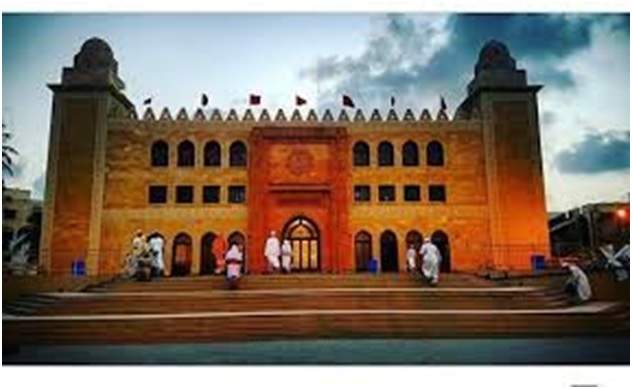 Bank facilities Near North Nazimabad Karachi
There are branches of many banks in North Nazimabad which includes United Bank Limited, Meezan Bank, Habib Bank Limited (HBL), Bank Alfalah, Burj Bank Limited, Bank Al Habib, MCB Bank, Summit Bank, Sindh Bank, Soneri Bank, Allied Bank Limited, and Askari Bank. These banks also have ATMs in all their branches for the convenience of residents to withdraw money anytime.
Commercial Area of North Nazimabad Karachi
Restaurants and Bakeries near North Nazimabad Karachi
Restaurants:
There are many restaurants with great sitting arrangement and environment in the town. While some of them include Chaupal Buffet Restaurant and Alen`s Grilled & Fried Chicken in Block B, Kababjees, and Mei Kong in Block A, Hussaini Chicken Corn Soup, Grill`et, Red Apple Fast-Food and Dehli Muslim Kabab House in Block E, Alphine Gelato, Mateen Food Center, and Mazaidar Haleem & Foods in Block M, Donisi Snack & Restaurant, Pizza Max, Pizza Point, Sizzlerz Café & Grill, Chicago Burger Factory in Block H, DehliSohail Restaurant, and Cemello Ice Cream in Block L.
Bakeries:
The bakeries which are found in North Nazimabad Karachi are Crown Bakery and Sawaira Sweets & Bakers in L Block, Delizia Bakery and La Farine Bakery in F Block, United King, and Madina Bakery in D Block, and Ali Bakery and Light Bakery in G Block.
Mall inside and near North Nazimabad Karachi
There is a variety of malls in Nazimabad Karachi and they are named as Al Madni Mall in Block G, Dolmen Mall Hyderi in Block C of North Nazimabad, Saima Pari Mall and Star City Mall in Block H of North Nazimabad Karachi, Sarena Mobile Mall adjacent to Block N of North Nazimabad. Sarena Mobile Mall is for the ones who are obsessed with mobile phones. They can get their phone repaired or get any accessory of it from this mall, also if anyone is willing to buy another phone, this mall will be the right place for them.
Spas and Beauty Salons Near North Nazimabad Karachi
Nowadays, every individual wants to stay tip-top to match the new trends of globalized standards. The prominent salons and spas in North Nazimabad Karachi are Fam`s Salon in Block B of Nazimabad, Zehra Abbas Salon which is owned by well-known artist Zehra and is located in Block A, Shazia`s Salon and Zara`s Beauty Parlour in L Block, AXE Men Salon in E Block, and Lavish Beauty Salon, Monarch Men Salon, Romania Salon, and Zoza Salon & Spa in C Block., MahRose Beauty Parlour, and Fabiolla Beauty Parlour in H Block.
Parks inside and Near North Nazimabad Karachi
Freshness is important for the residents to enjoy hence there are parks in almost every block of North Nazimabad Karachi and these parks include Florence Family Park in Block A, Fateh Park in Block F, Ladies & Children Park, and Khursheed Begum Park in H Block, Farhan Shaheed Family Park in I Block, Mufti Ramazan Family Park & Mini Zoo in D Block, Mehdi Hasan Park, and Asghar Ali Shaheed Park in N Block.
Sports-Oriented Facilities
Sports are very important for fitness while for some it's a passion. Therefore, the sports facilities in North Nazimabad includes Al NadilBurhani MSB Sports Ground in C Block, North Nazimabad Gymkhana (NNG) which is near Hashim Raza Road, Alliance Taekwondo Academy of Pakistan in N Block, State Bank Cricket Ground near A Block, Kacca Cricket Ground near Allama Rasheed Turabi Road, Bakhtiari Youth Centre near Shahrah Noor Jahan, Asghar Ali Shah Cricket Stadium near Cricketers Avenue.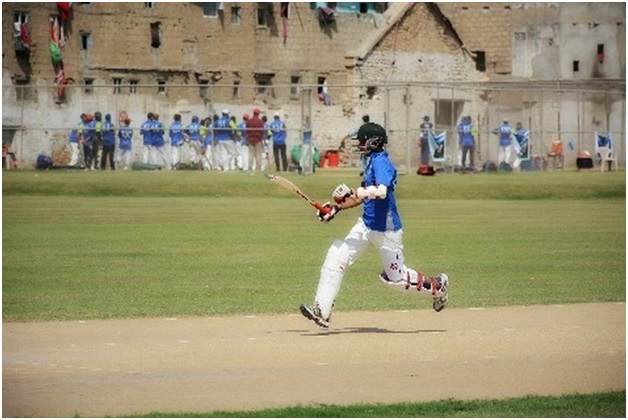 Cinemas nearby
There are some popular cinemas near North Nazimabad for the entertainment of the residents. These cinemas include 4D Cinema in Block 10 of Gulshan-e-Iqbal which is about 8 Km away from the town, Nueplex Cinema in Askari 4 which is approximately 9 km away from the town, and Mega Multiplex Cinema on Rashid Minhas Road which is at an estimated distance of 9 km from North Nazimabad.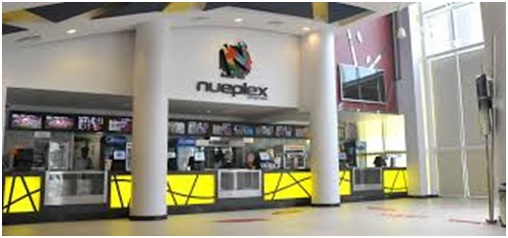 Properties for Sale in North Nazimabad Karachi
There are many educational institutes, shopping centers, and eateries near Block F and Block B, therefore, the property value is high in these blocks. A 150 sq yd house for sale in Shadman Town block is about Rs 2.25 crore to Rs 2.55 crore, 300 sq yd house is for about Rs 5.75 crore in Block H, while the house for sale of 300 sq yd in Block L is about Rs 3.5 crore.
The 300 sq yd plot for sale in Shadman Town of North Nazimabad Karachi is for about Rs 3 Crore, 80 sq yd house in Block B is for Rs 7.5 lakh, 5000 sq yd commercial plot in H Block is for about Rs 1.5 Arab.
Block B and Block F of North Nazimabad have the most expensive flats in the region. 1-Bedroom flat in Paposh Nagar is for about Rs 15.5 lakh, 1-Bedroom flat in N Block is for about Rs 35 lakh, 2-bedroom flats in Shadman Town is for around Rs 22 lakh, 2- bedroom flats in Block F is of about Rs 1.5 crore, 3-bedroom flats in Block B is for Rs 2.5 crore, and 3-bedroom flats for sale in Shadman Town is for about Rs 35 lakh.
150 sq yd house for rent will be of about Rs 62 thousand per month in North Nazimabad Karachi. In block B of North Nazimabad, 300 sq yd house has about Rs 1.5 lakh monthly rent, while 300 sq yd house in Shadman Town Block has Rs 48 thousand monthly rent.
A 1-Bedroom flat in N Block of North Nazimabad will be of Rs 15 thousand per month, 2- Bedroom flat in Shadman Town has about Rs 12 thousand per month, 2-Bedroom flat in Block D will be of Rs 48 thousand per month, there is the availability of 3-Bedroom flat will have approximately Rs 19 thousand to Rs 70 thousand monthly rent.
Prominent Areas Near North Nazimabad Karachi
PaposhSarafa and Chandni Chowk Market at 6 minutes` drive
Karimabad Meena Bazaar one kilometer away
Zoological gardens and Karachi zoo at 20 minutes` drive
Abbasi Shaheed Hospital in Block 3 Nazimabad is about 6 minutes` away
Jinnah University for Women in Block 5 Nazimabad is one minute away
Lucky One Mall is about 4 Km away which is on Main Rashid Minhas Road.